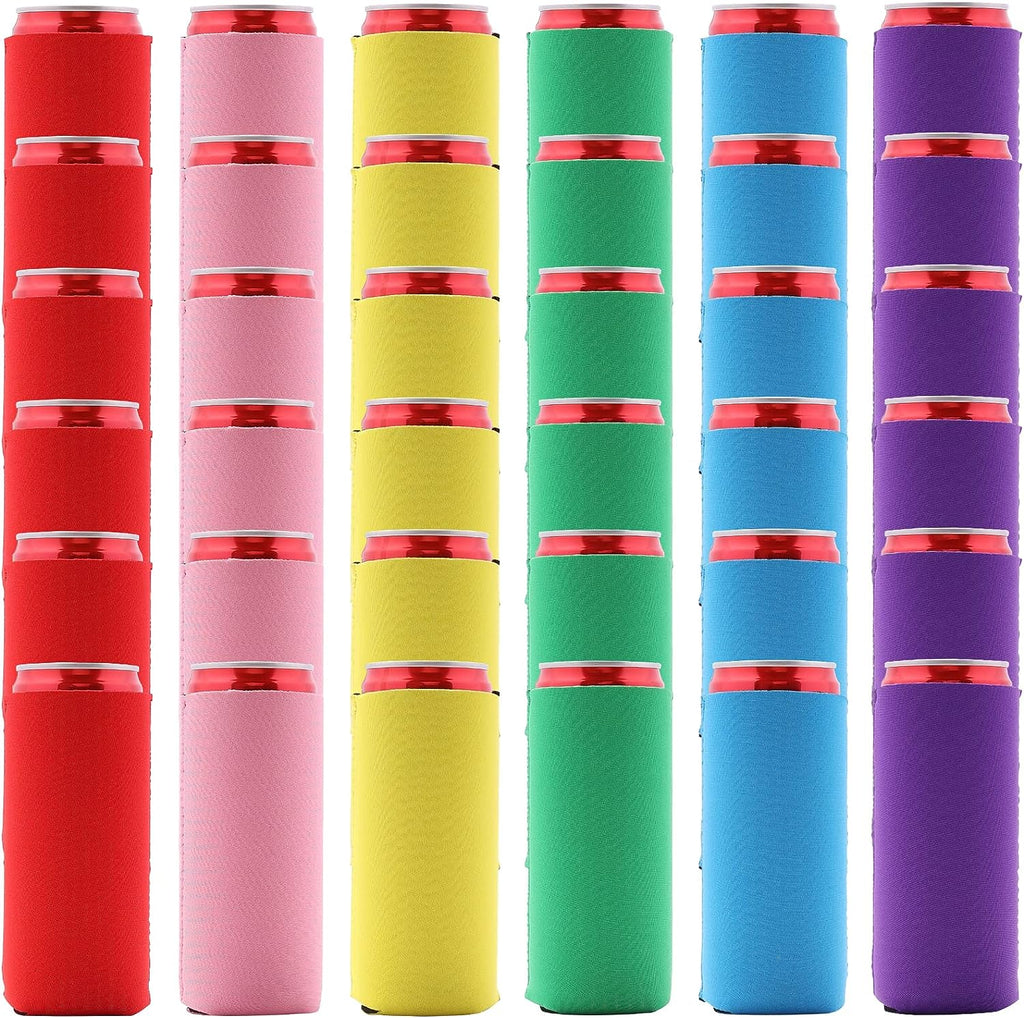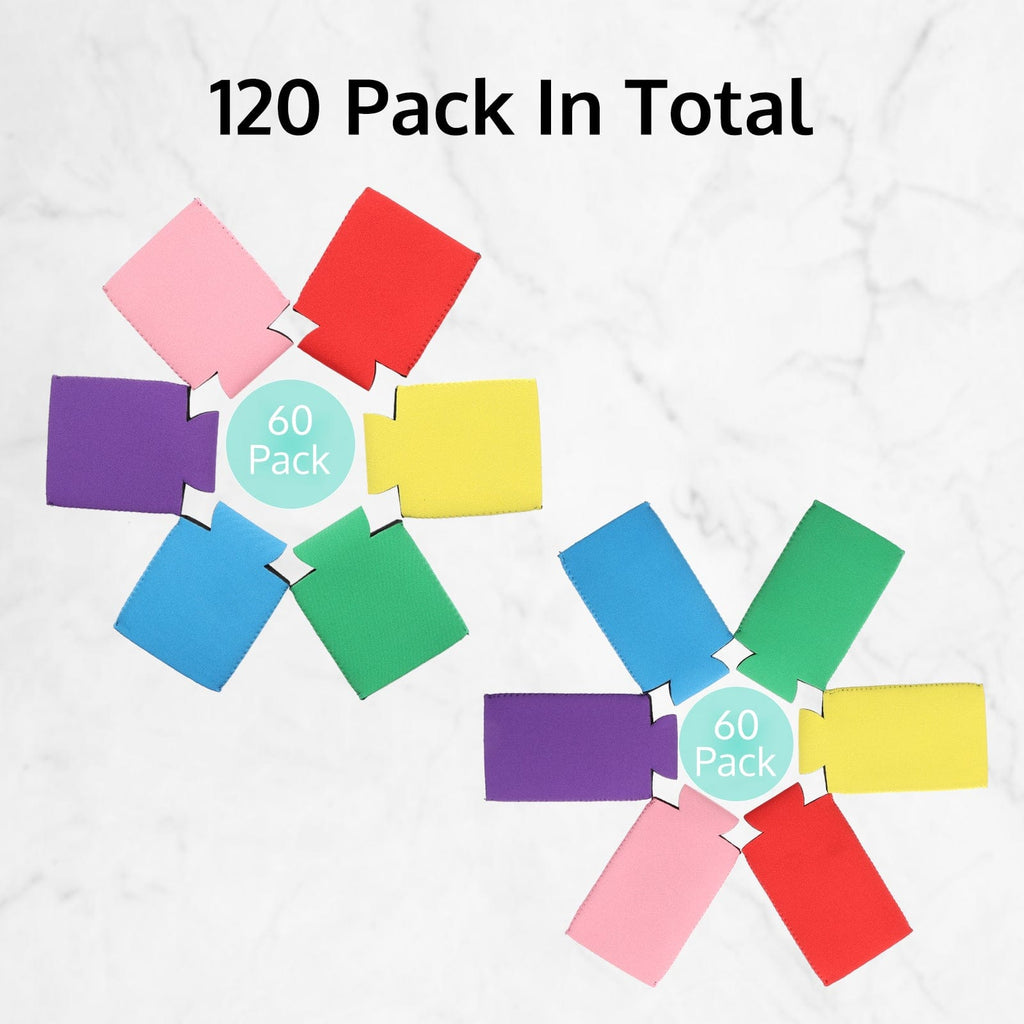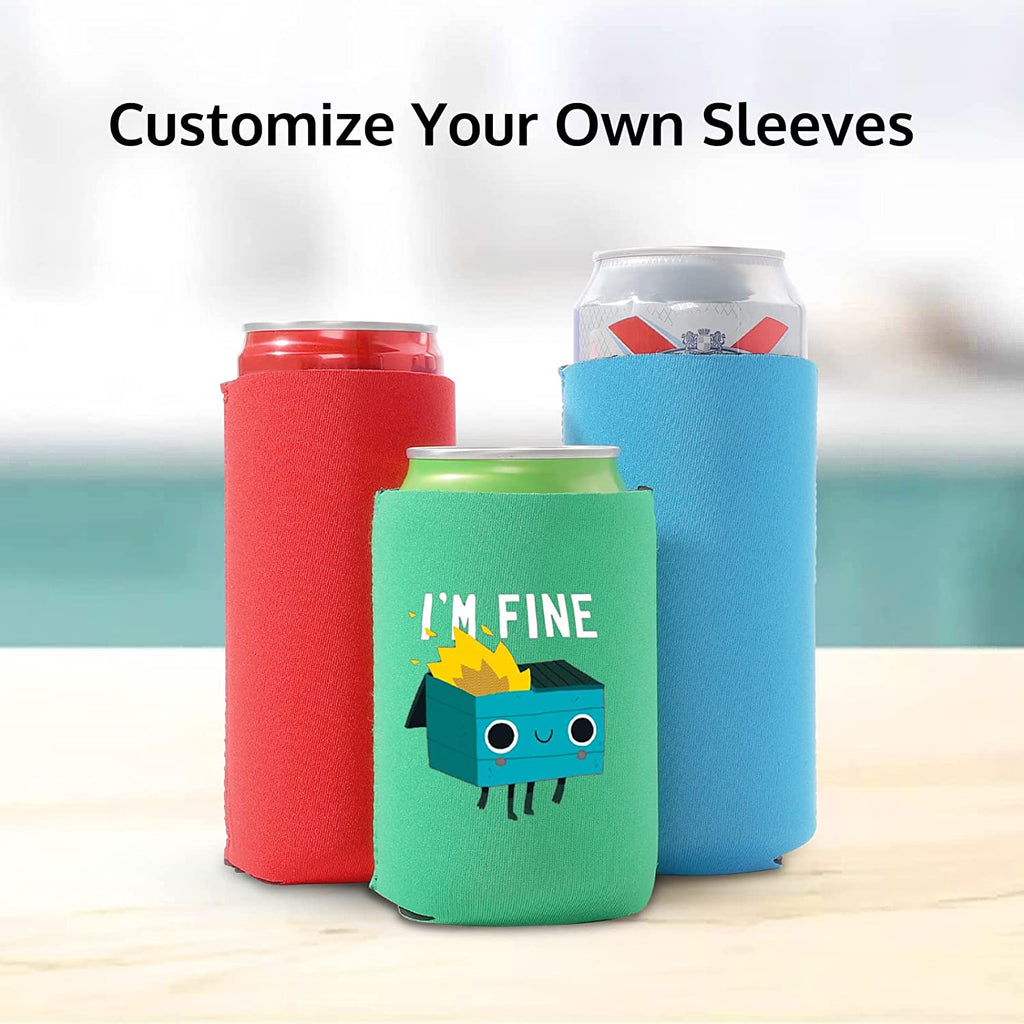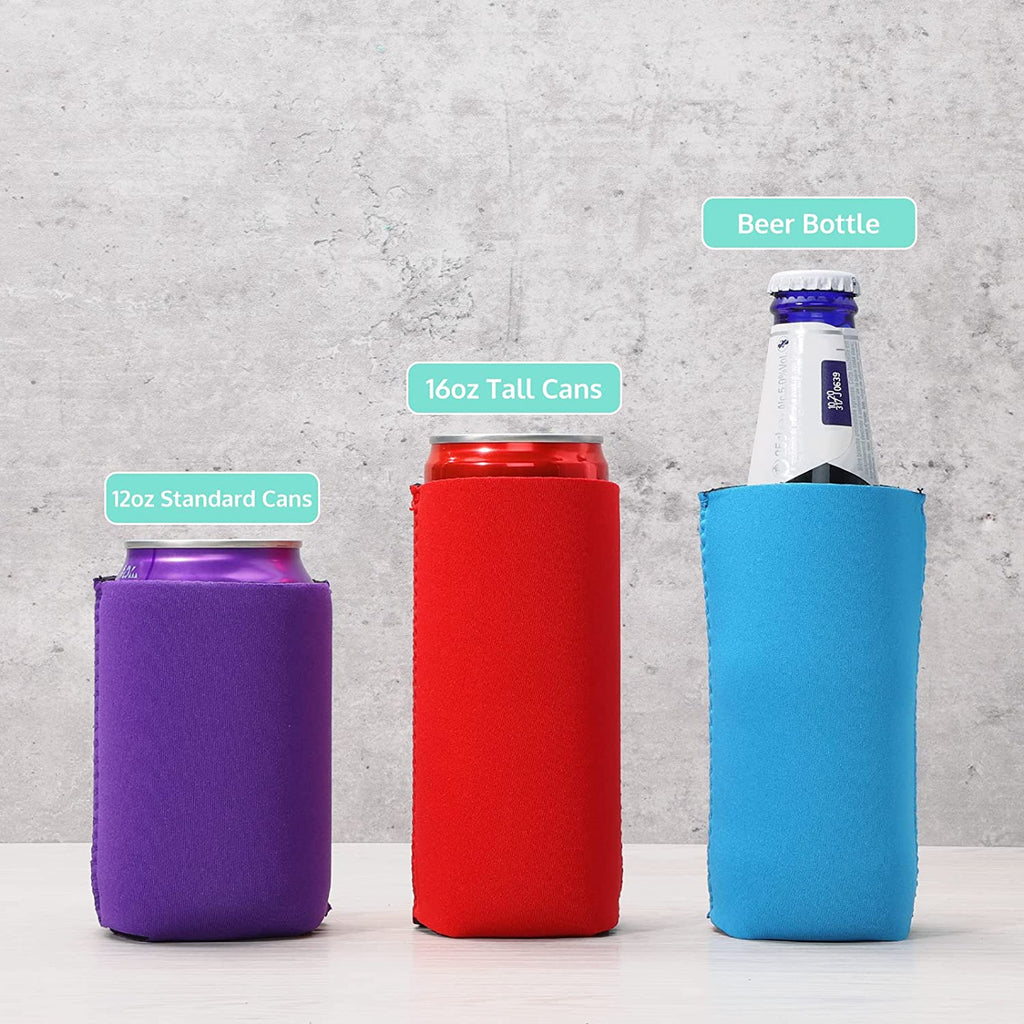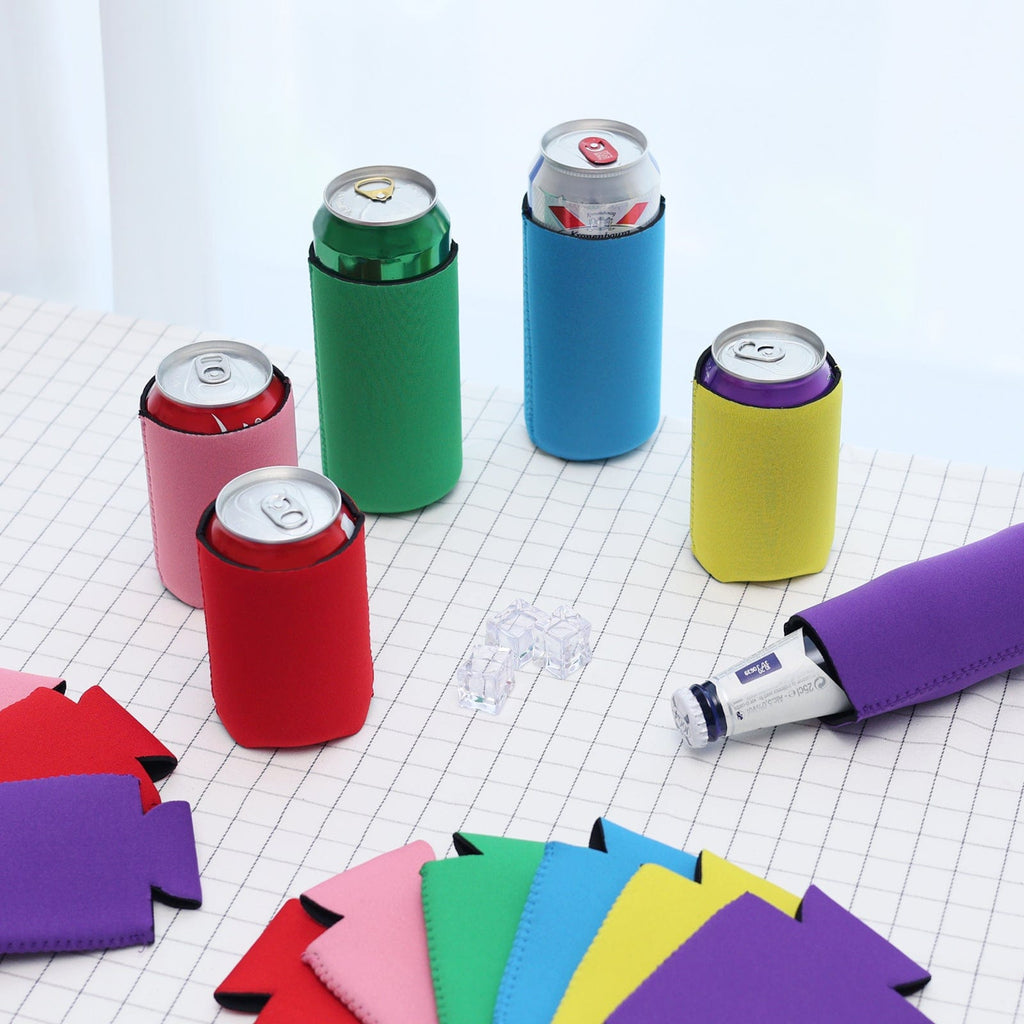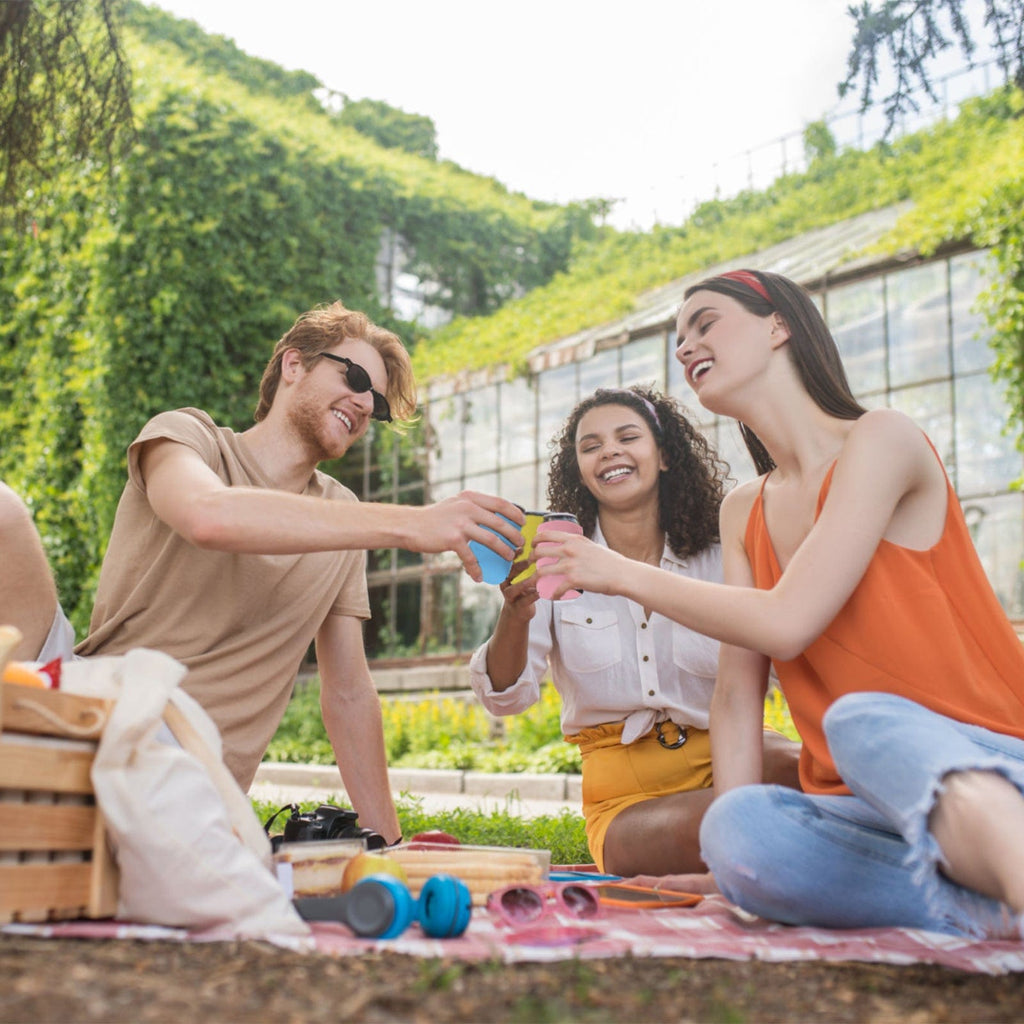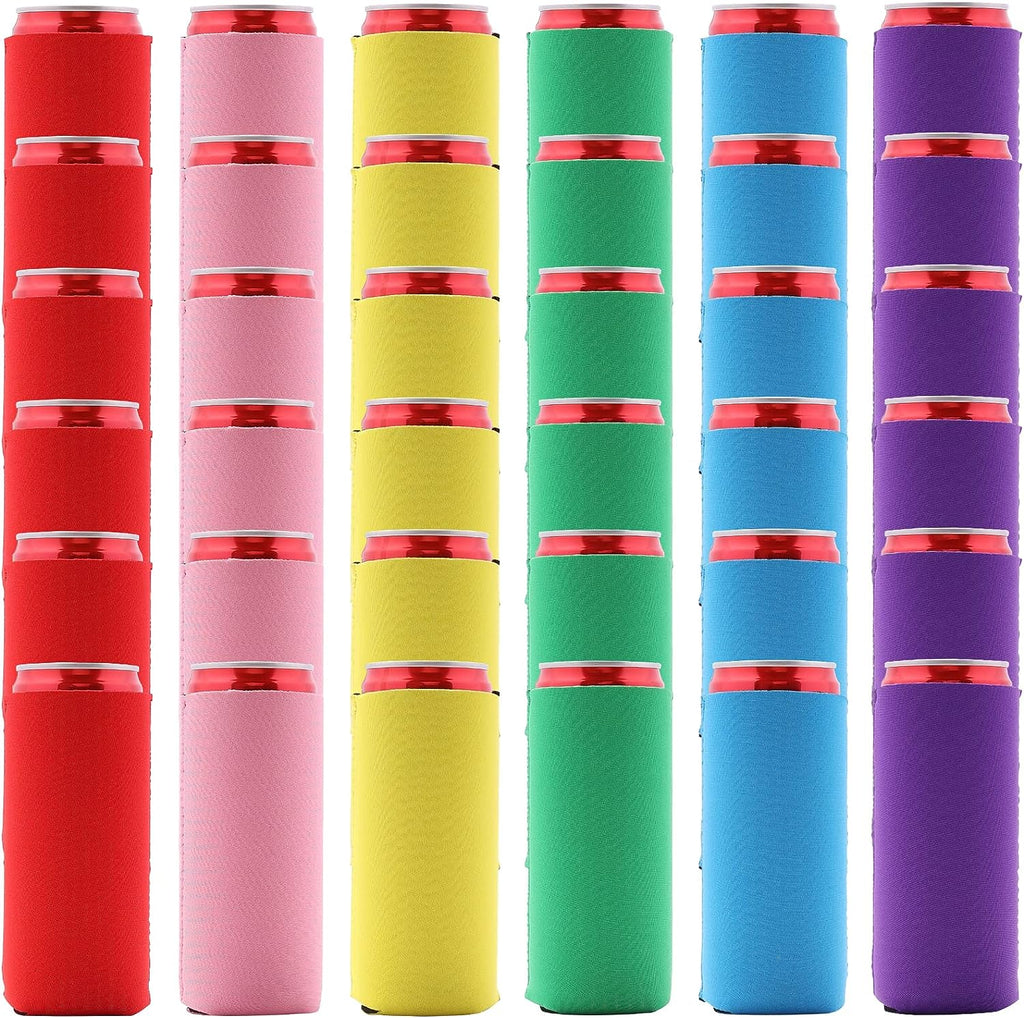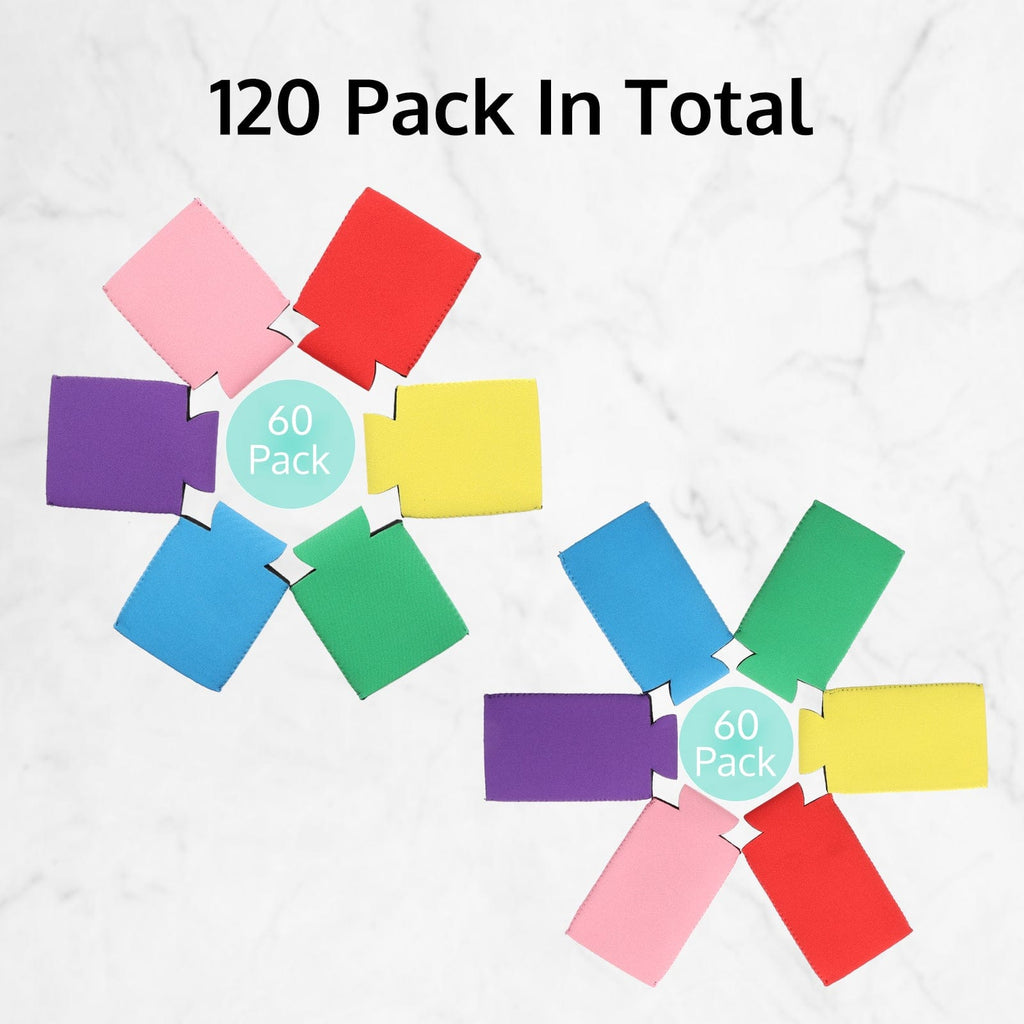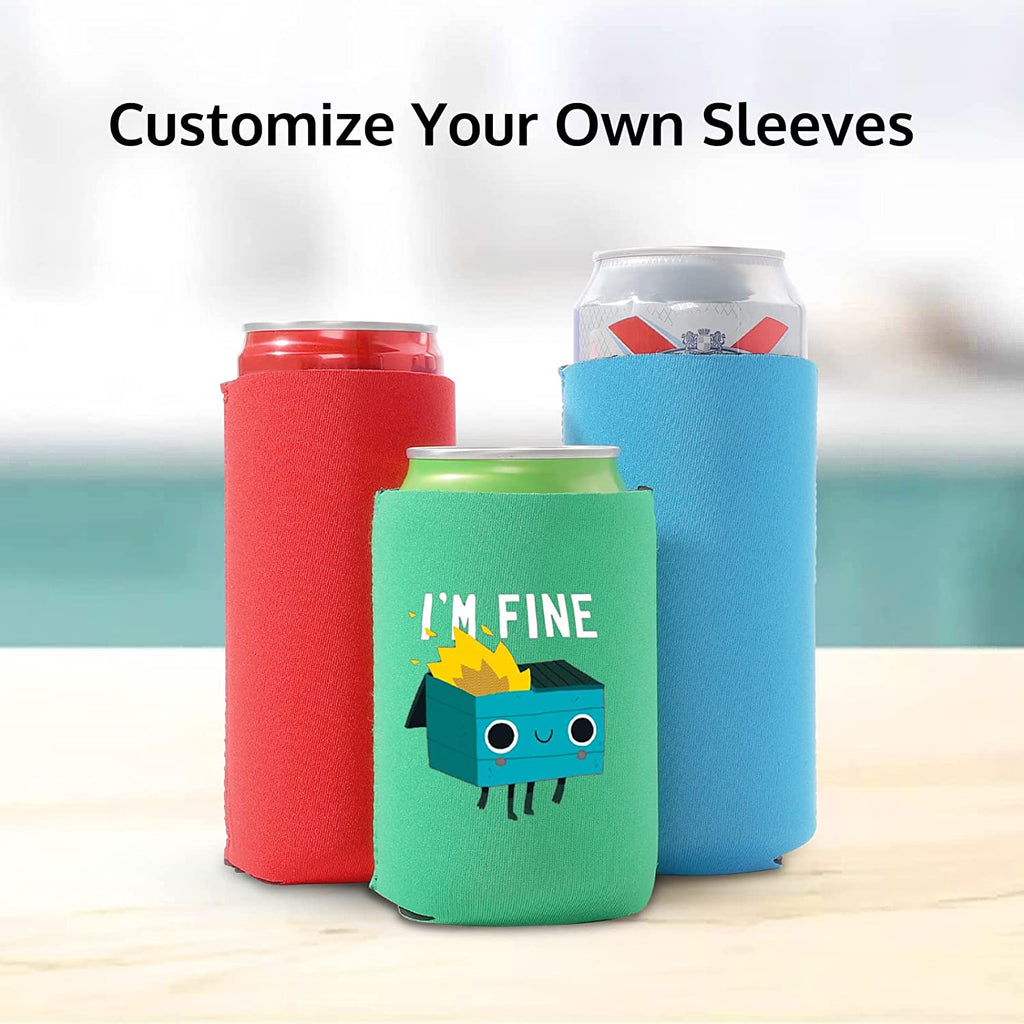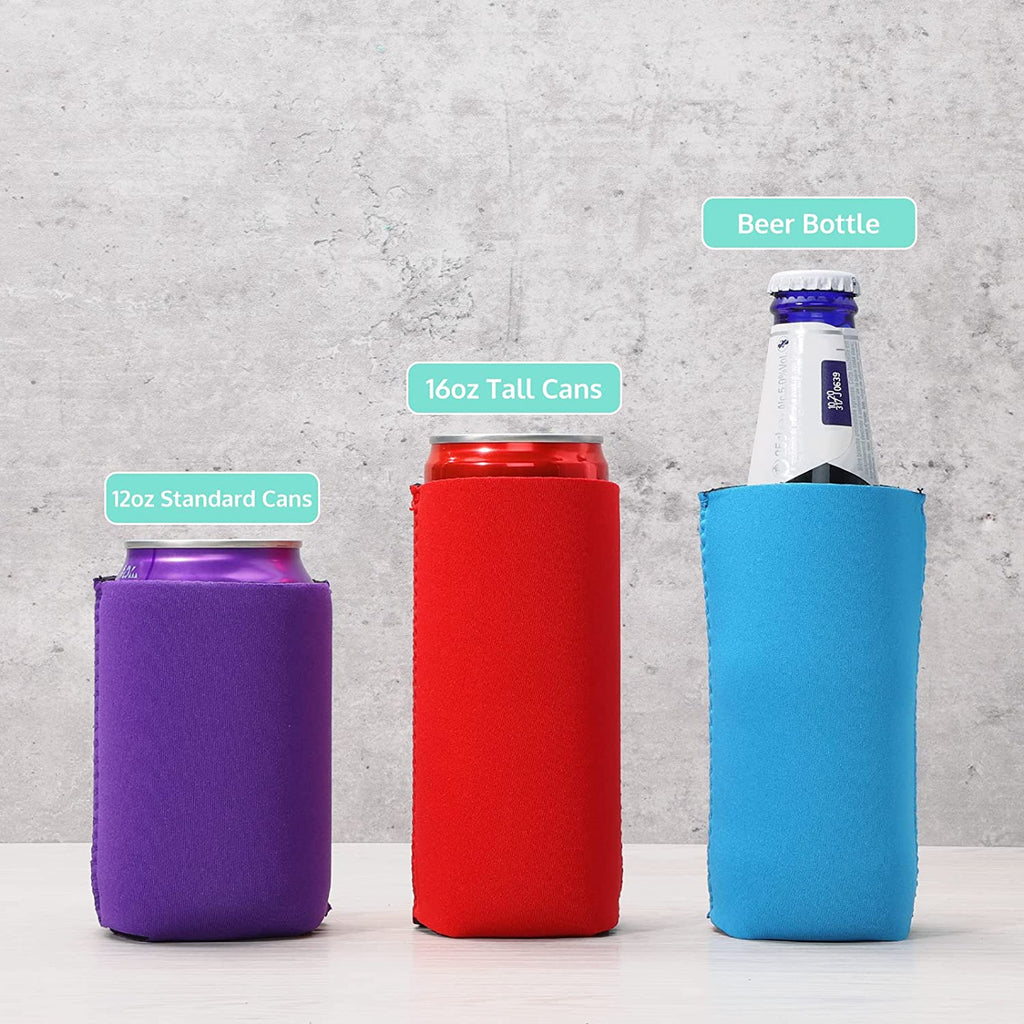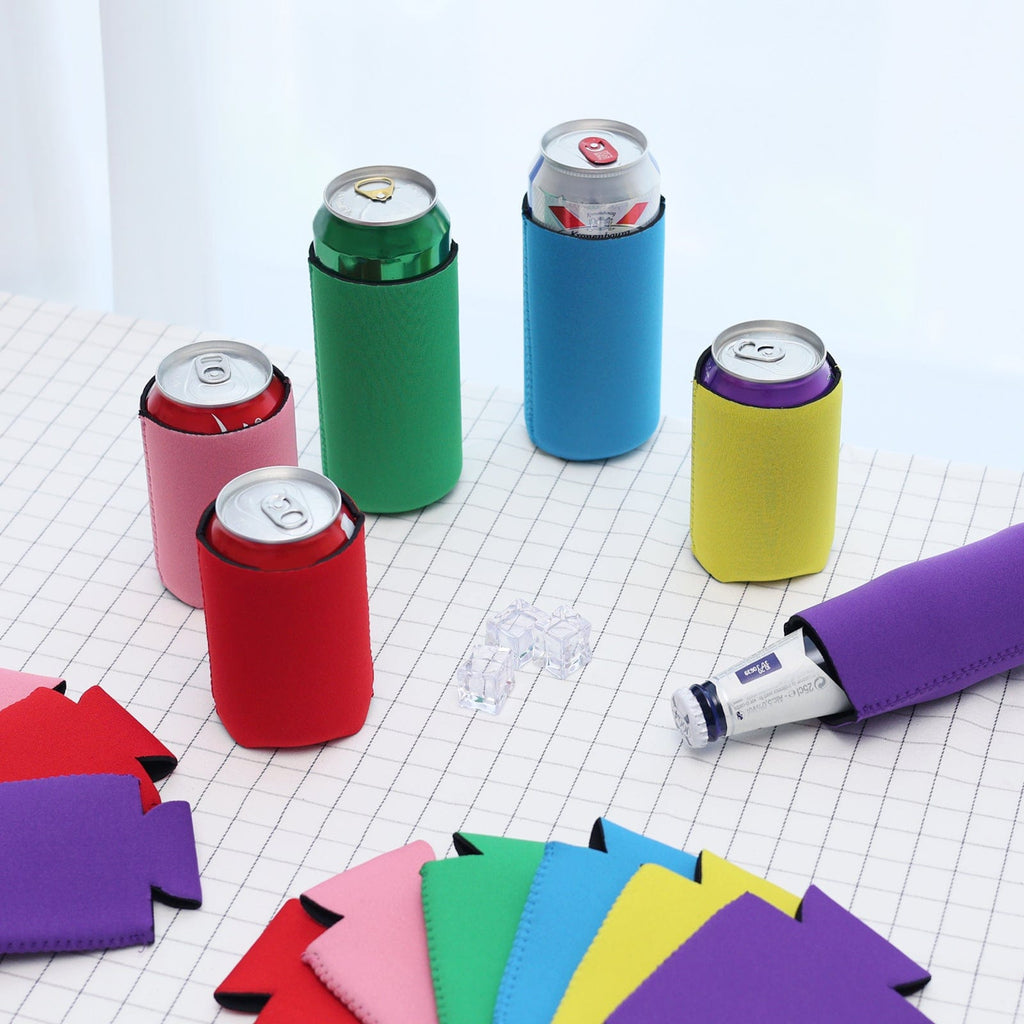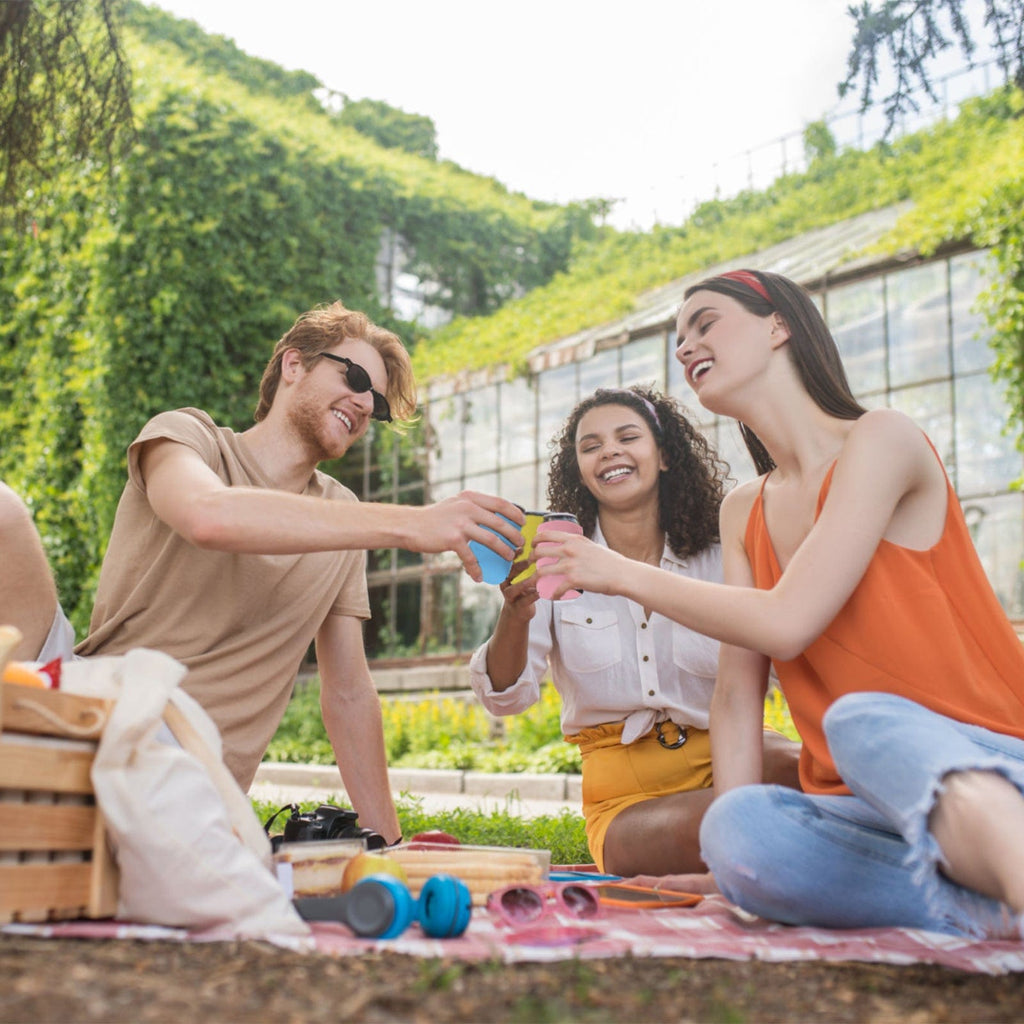 Sublimation Blank Can Cooler Sleeve (120 Pack)
SKU&nbsp&nbspOFN-BLN-KZ02-120
· The material works with Heat Transfer Vinyl. By cutting the vinyl to the shape, and patterns you desired and heat transfer the design on the sleeves. You can get customized personal sleeves in minutes.
· These covers are made from high-quality neoprene that keeps your hot drinks hot and cold drinks cold. Fitting on top of bottles and cans, they keep condensation from ever forming on the surface of the can and insulate them from the heat or cold.
· You can use these to hold most standard size cans of 12oz, beer bottles, soda tins, or 16oz slim cans, water bottles, and so on easily, which just takes away the whole hassle of checking the size of the can.
· Without any brand logos or tags on the blank, you can customize any patterns on your own, for weddings, parties, backyard BBQs, birthday parties, camping, etc.
120 Pack in 6-assorted colors - 6 x 10 sleeves for can, 6 x 10 sleeves for slim can.