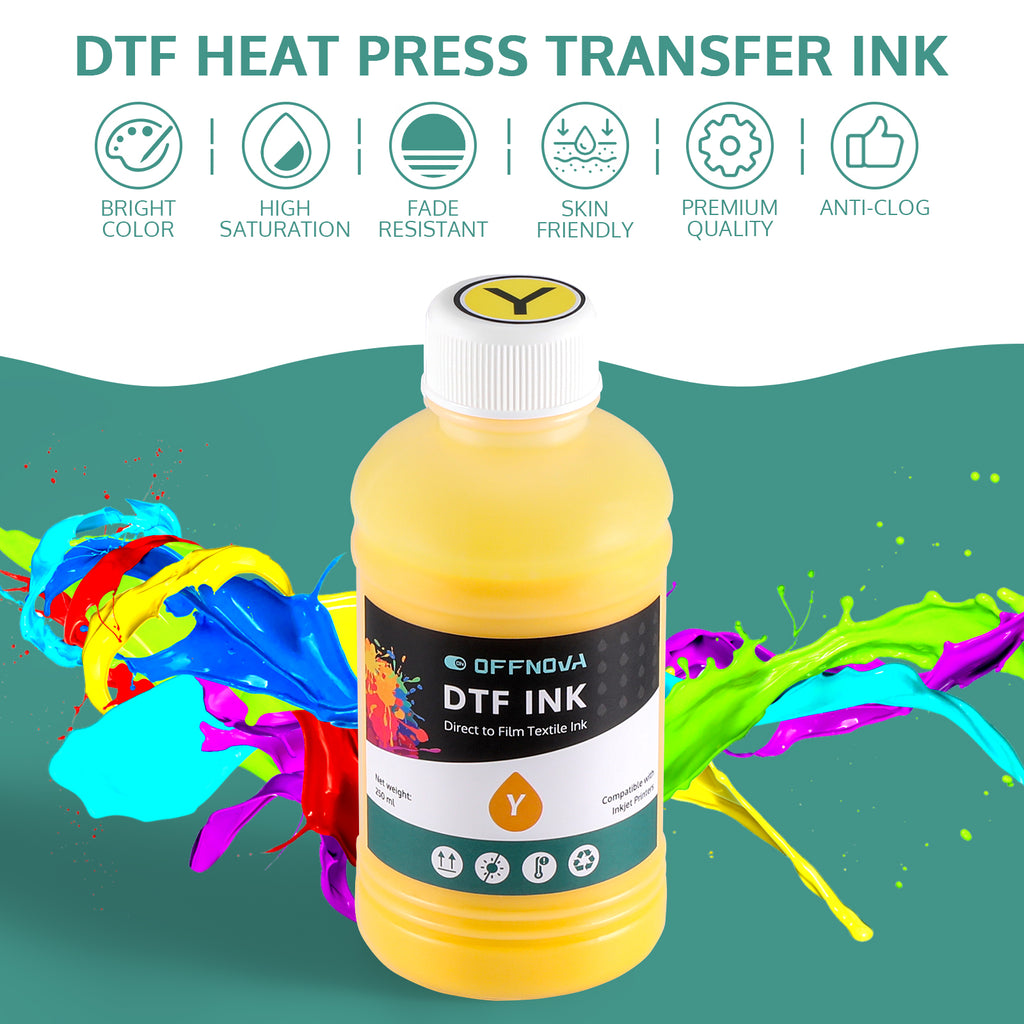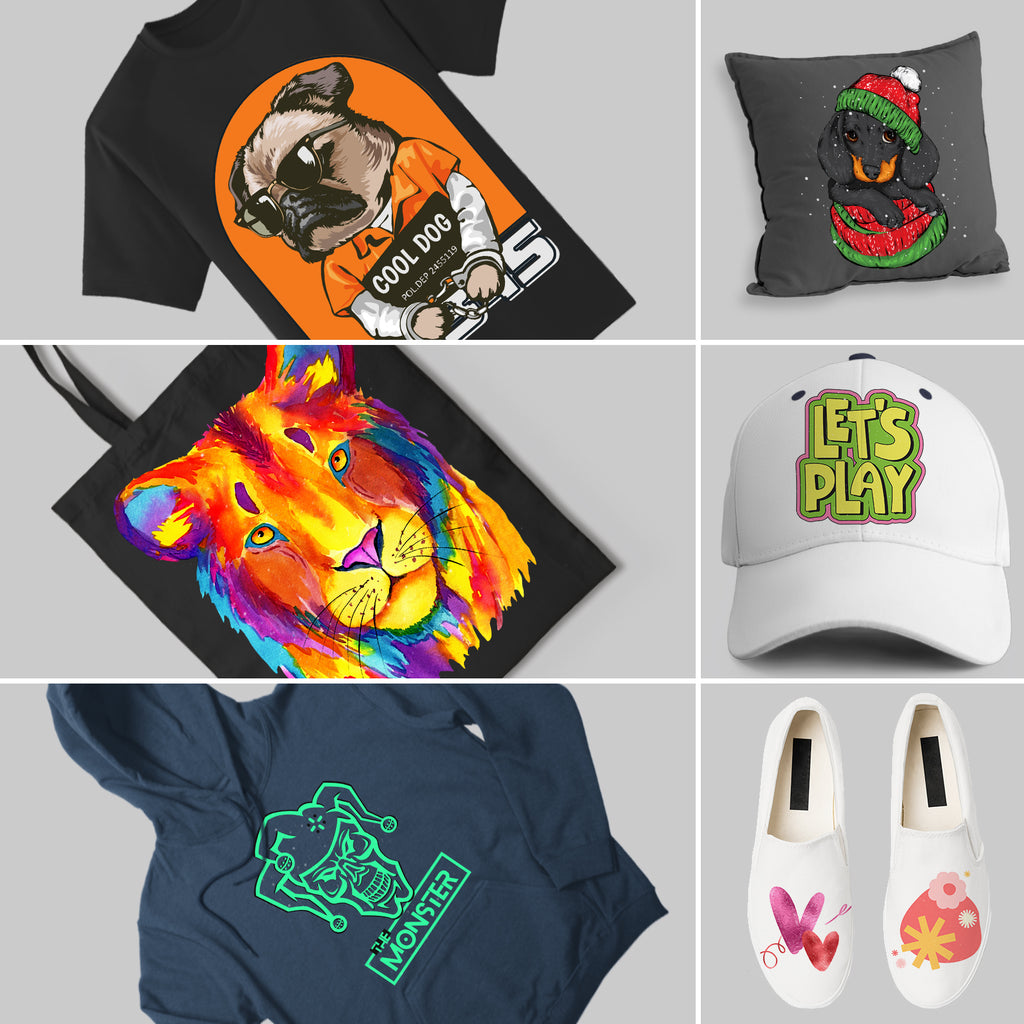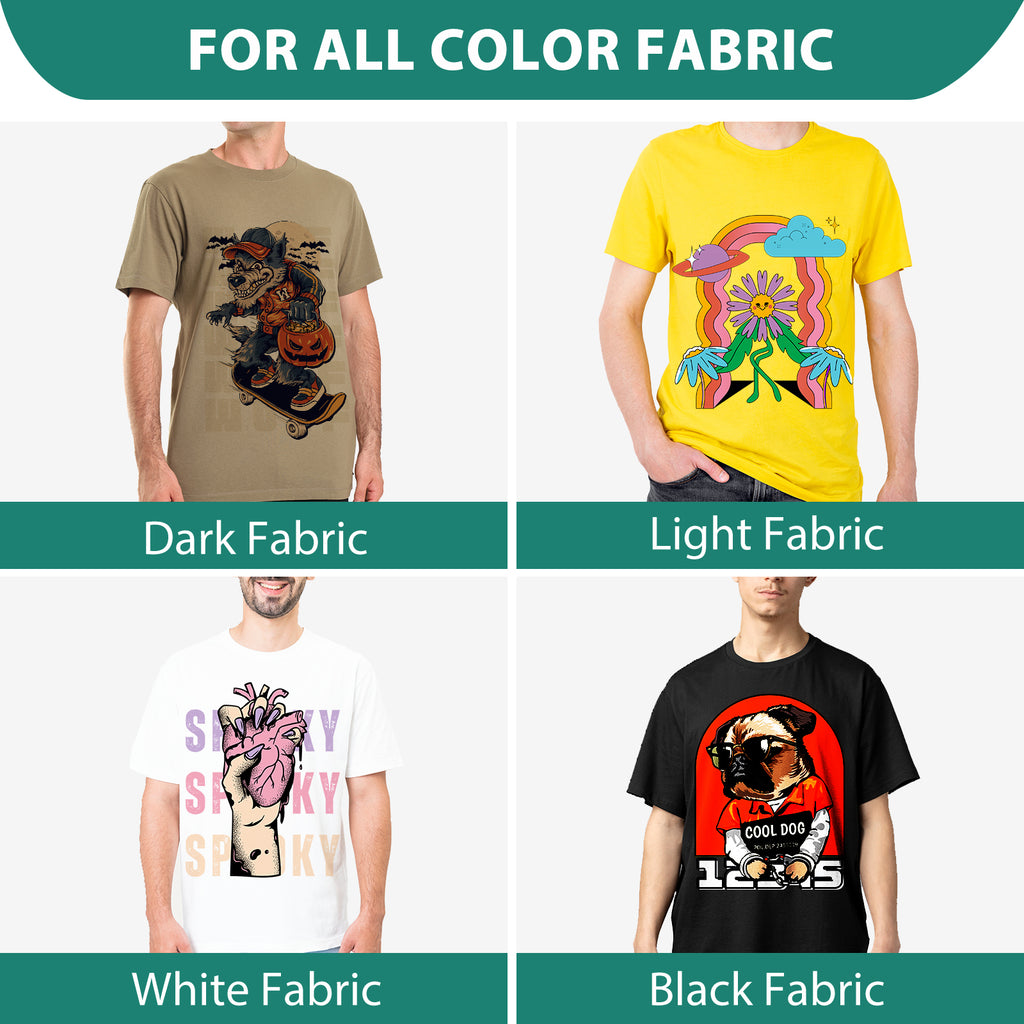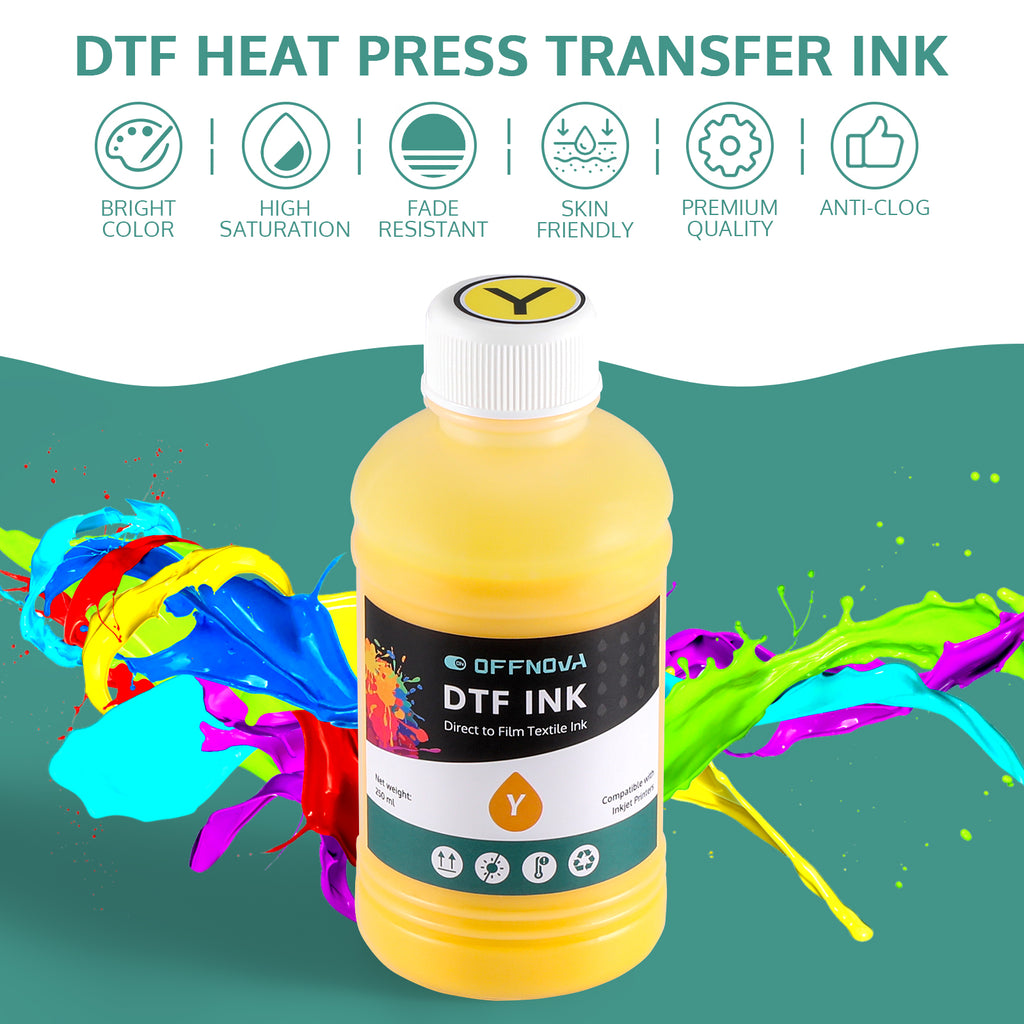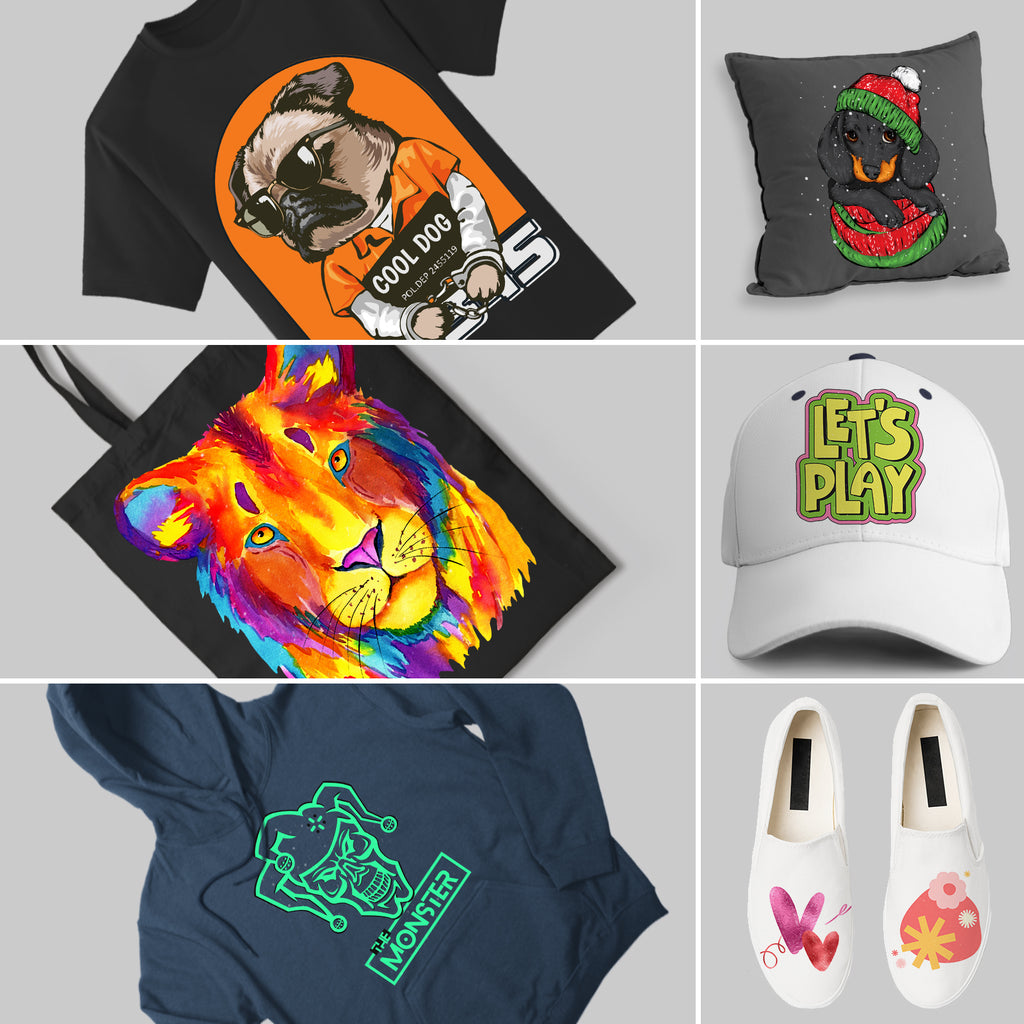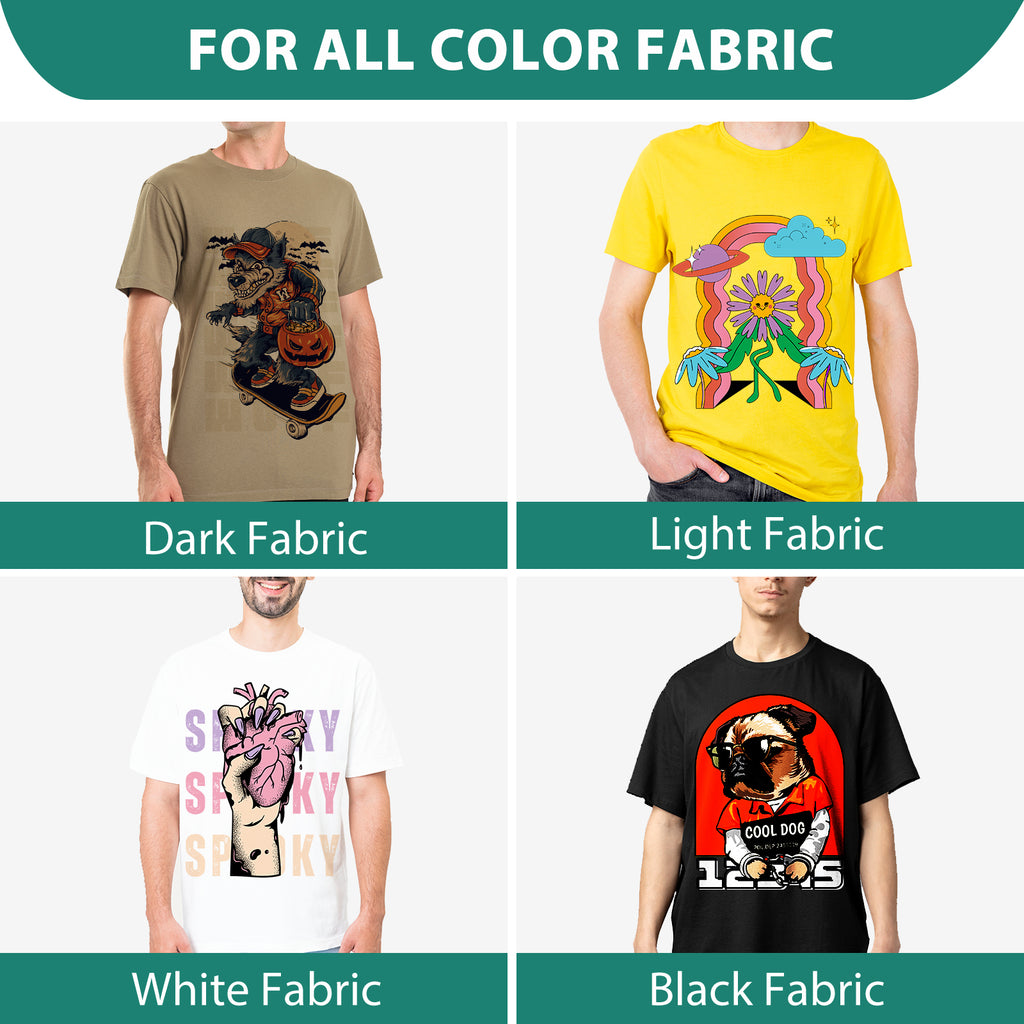 DTF Pigment Ink (CMYK + White)
SKU&nbsp&nbspOFN-HPM-DIK01
Introducing our DTF Pigment Ink Set, the ultimate choice for vibrant and high-quality prints. This ink package includes CMYK colors along with the addition of white, providing you with a complete range of options for your printing needs. Each bottle contains 250ml of premium pigment ink, ensuring a long-lasting and impressive printing experience.
· Product Dimension: 7.87" x 5.12" x 5.91"
· Ink Color: Yellow, Cyan, Black, Magenta, White
· Capacity: 250ml per bottle (1500ml in total)
· Compatibility: L1800, L800, 1430, P400/P408, P600/P608, P800, R1390, R1800, R1900, R2000, R2400, R2880, R3000, 3880, 4880, 7880, XP-15000 Epson printers, etc.
(If you are not sure if the ink can be compatitible with your printer, please contact us via support@offnova.com)
6 bottles of DTF ink (250ml of Cyan, Magenta, Yellow, Black & 500ml of White)
5 syringes with needles
FAQ
How does a DTF powder curing oven work?
A Direct to Film Powder Curing Oven works by using heat to melt and cure the powder coating onto the product. The oven heats up the product and the powder coating to a specific temperature, causing the powder to melt and flow onto the product's surface. The powder then cures into a hard, durable finish.
What is the purpose of the DTF curing oven? If you have a heat press is the oven necessary?
What happens if I cure the print for longer than usual? Does it damage the print?
My oven won't heat up to the proper temperature. What can I do?
Is it okay if the film is a little crooked when placed in the oven?
Is the oven heat panel at 302℉ or is the print surface supposed to be at 302℉? Also, what's the height between the heat panel and the film?
Can I put in a stack of film all at once?
What is the warranty policy?