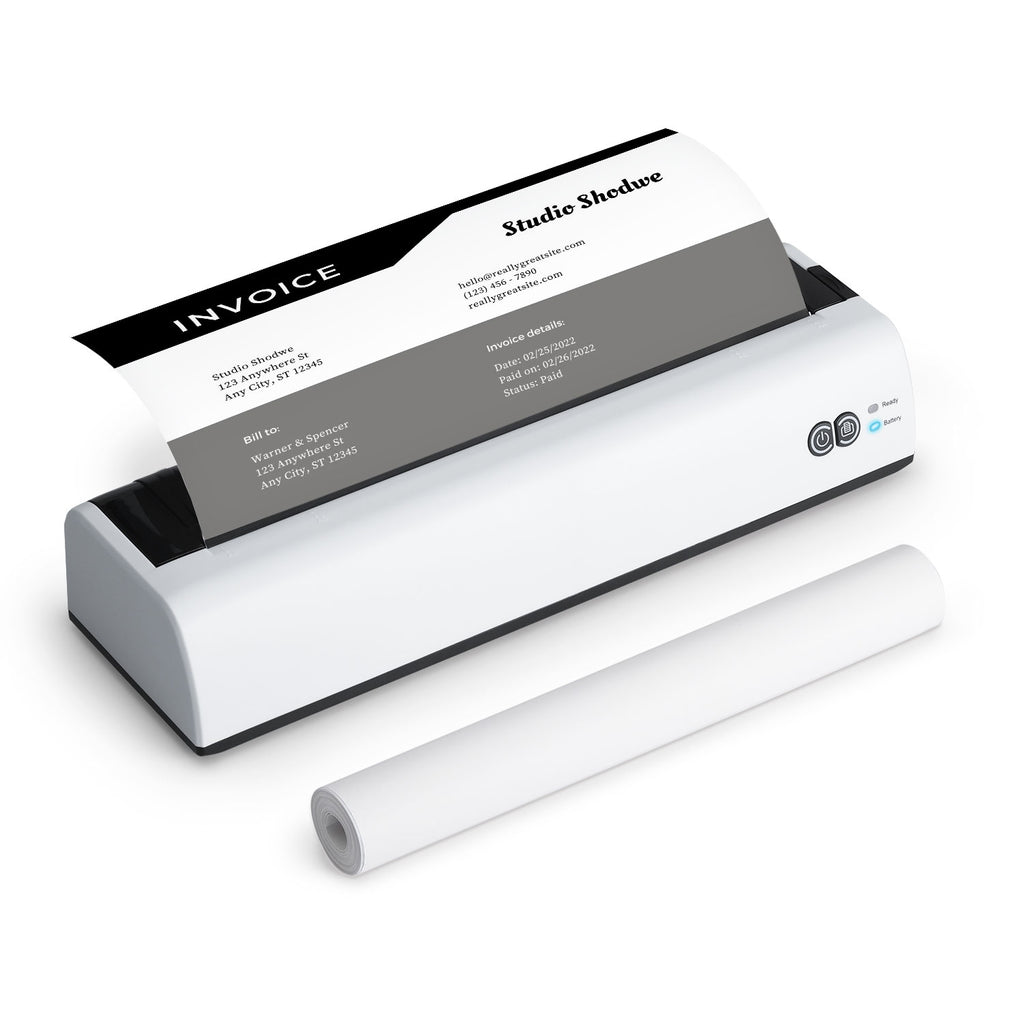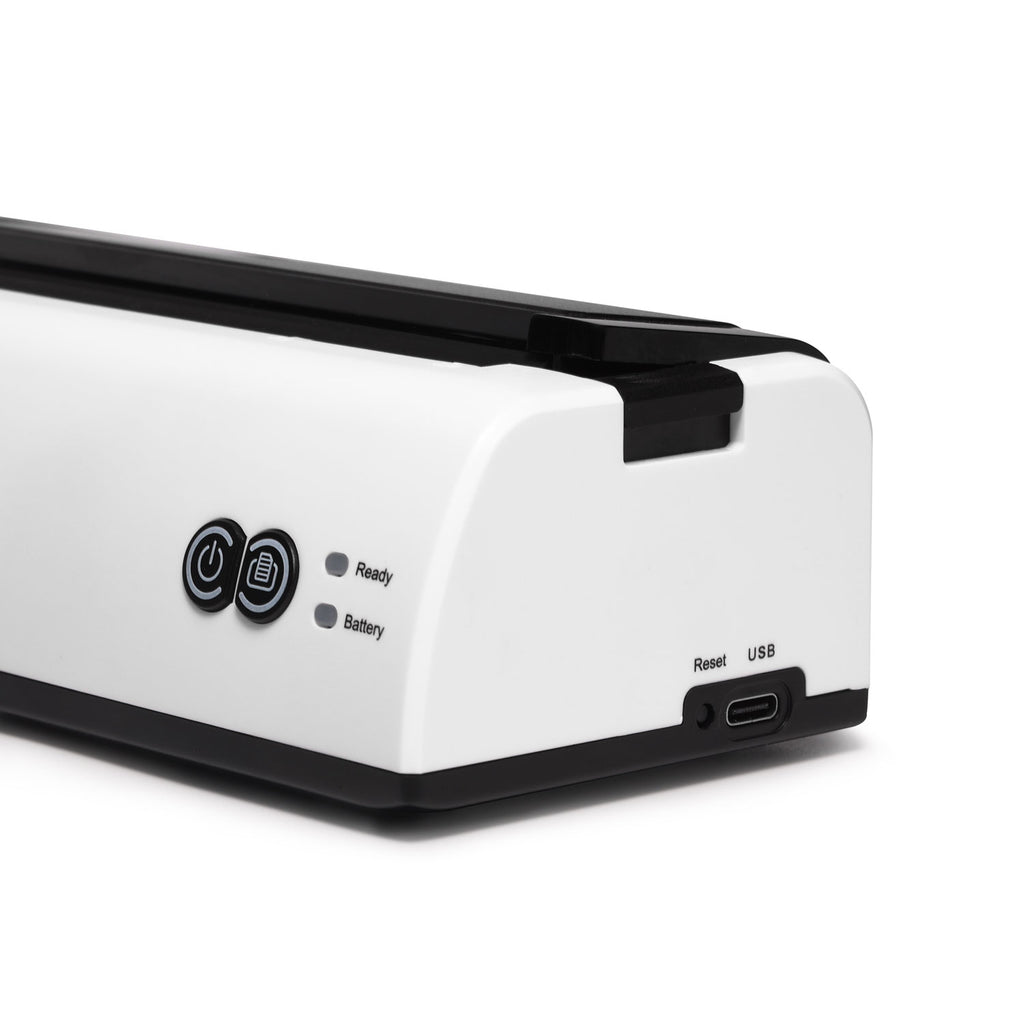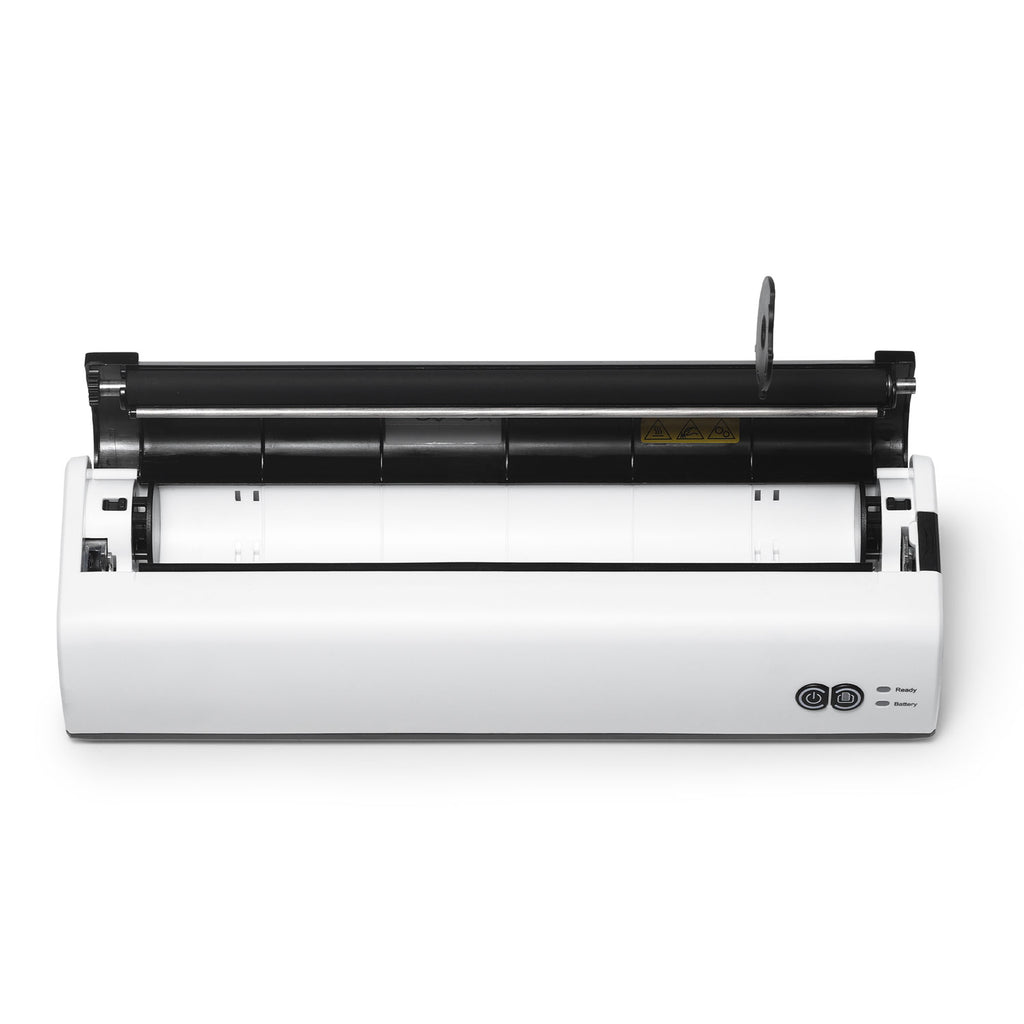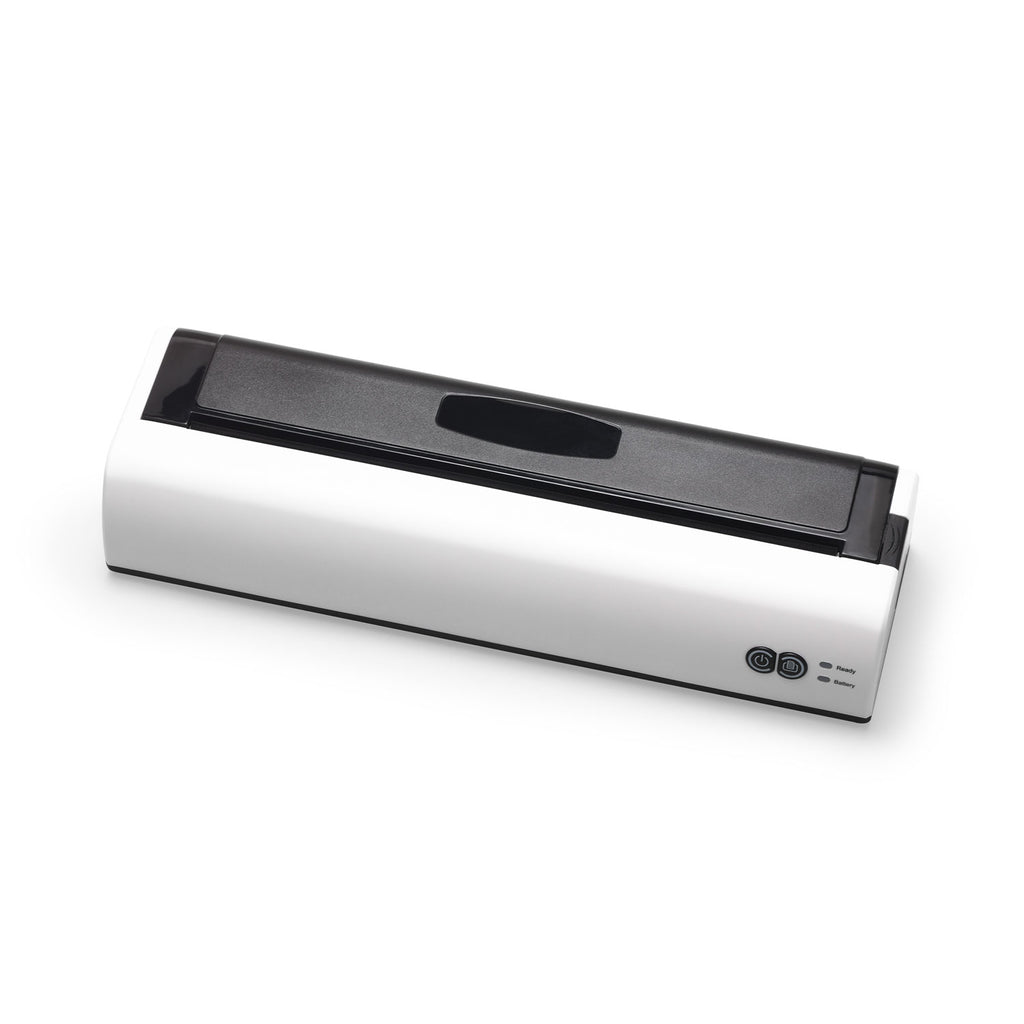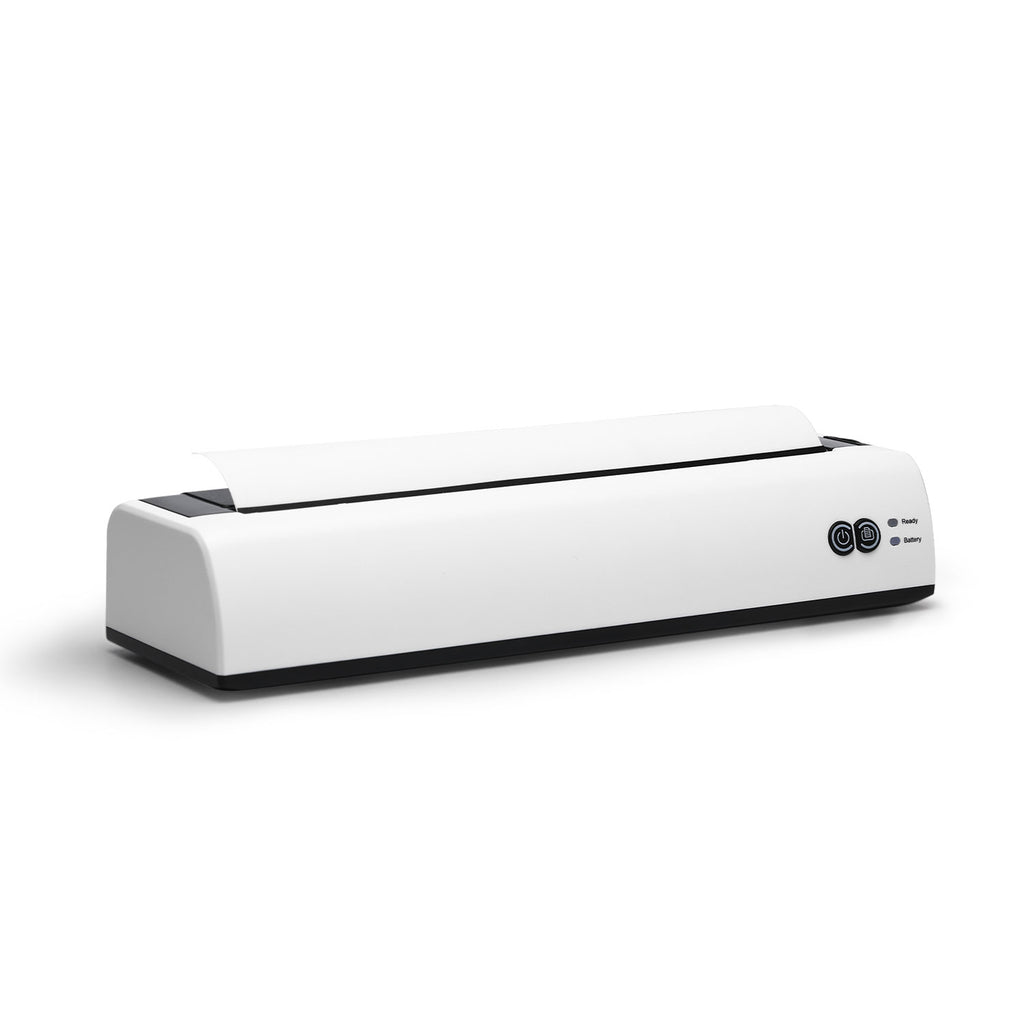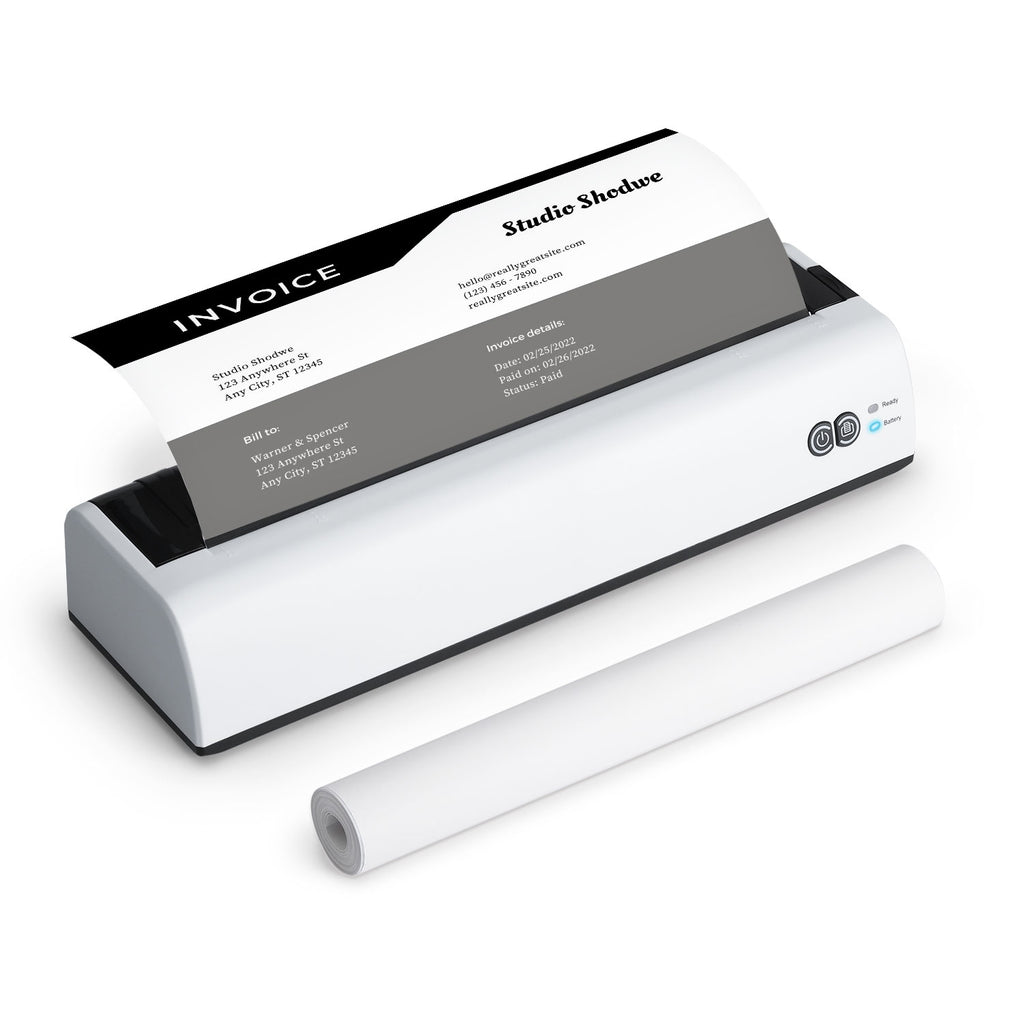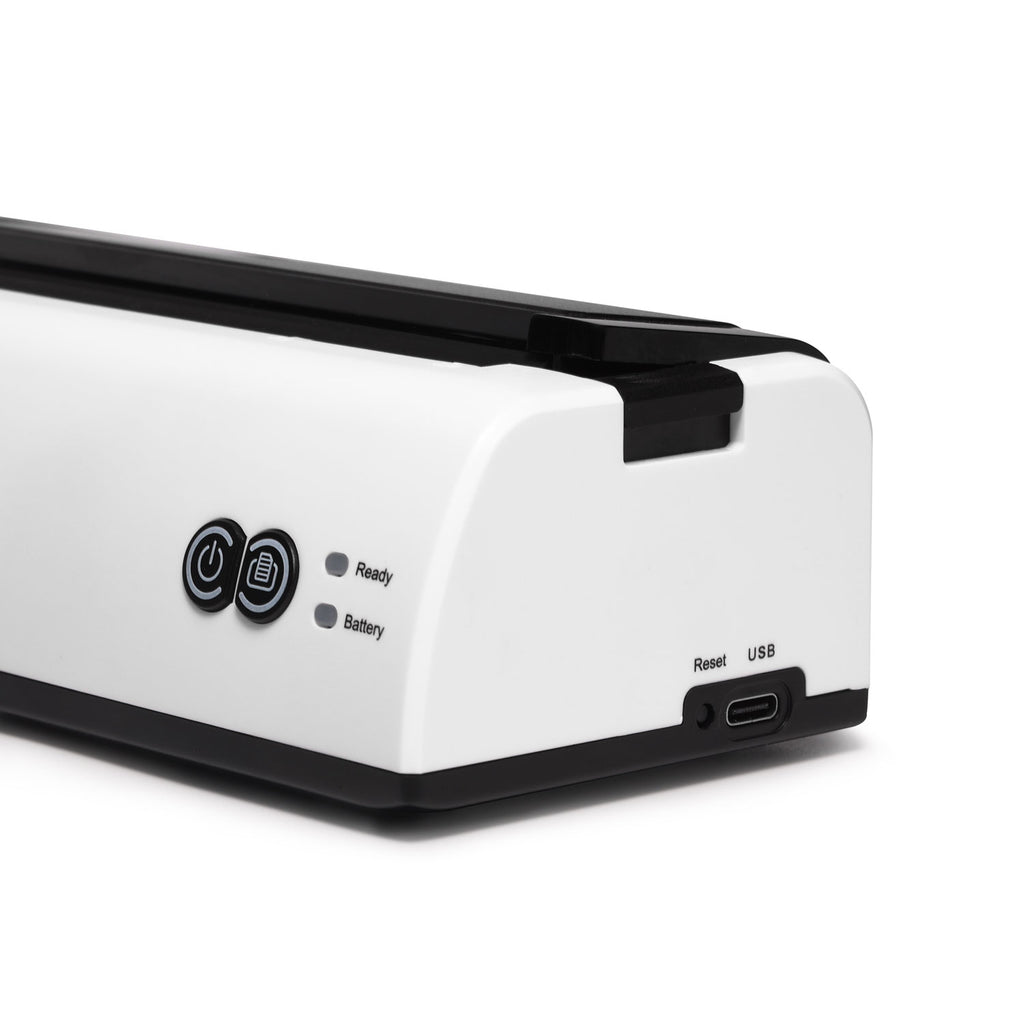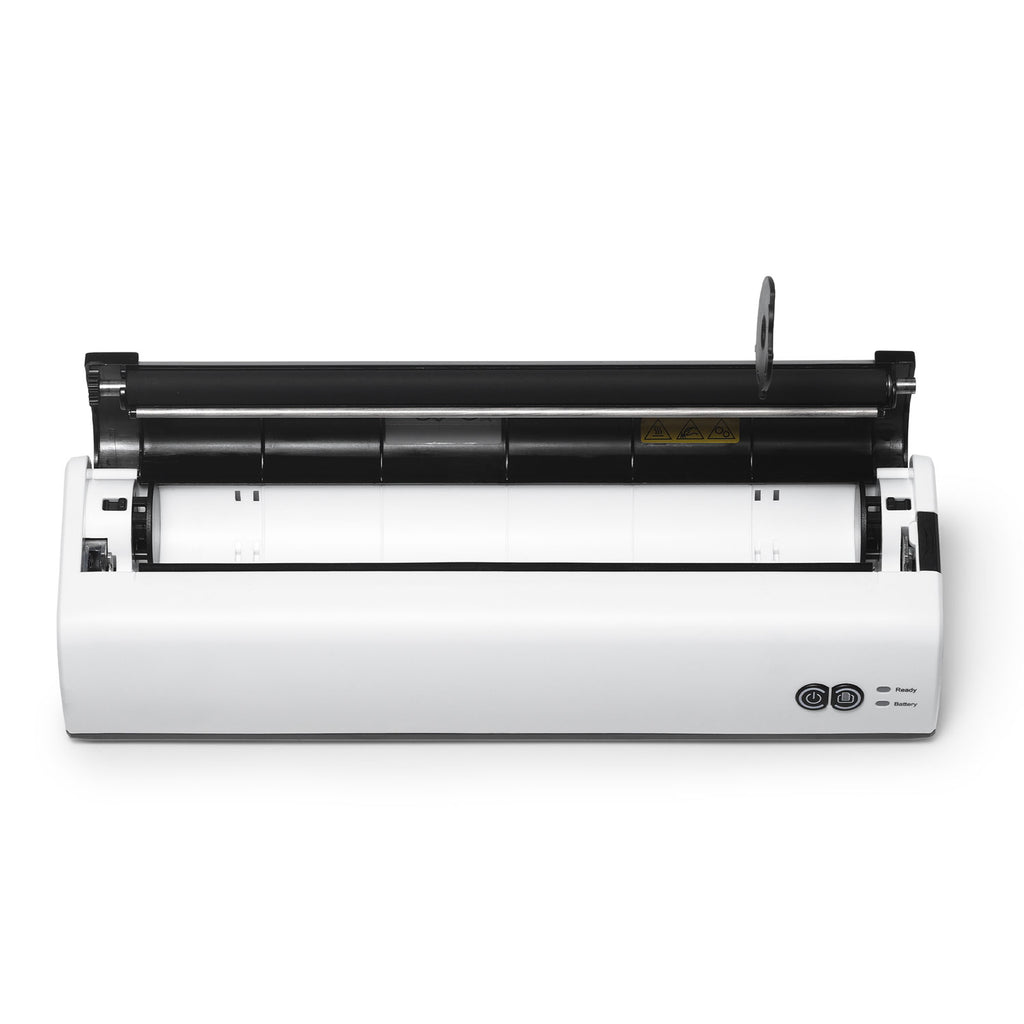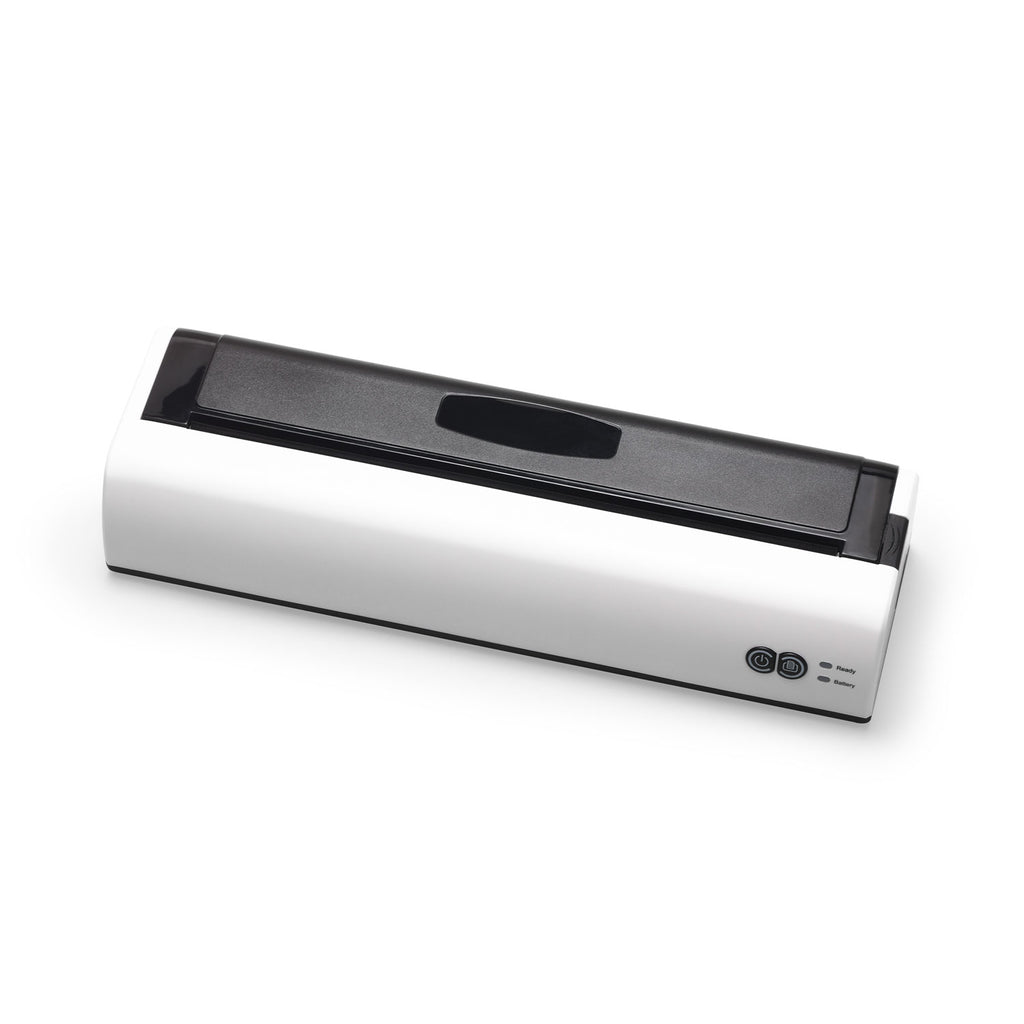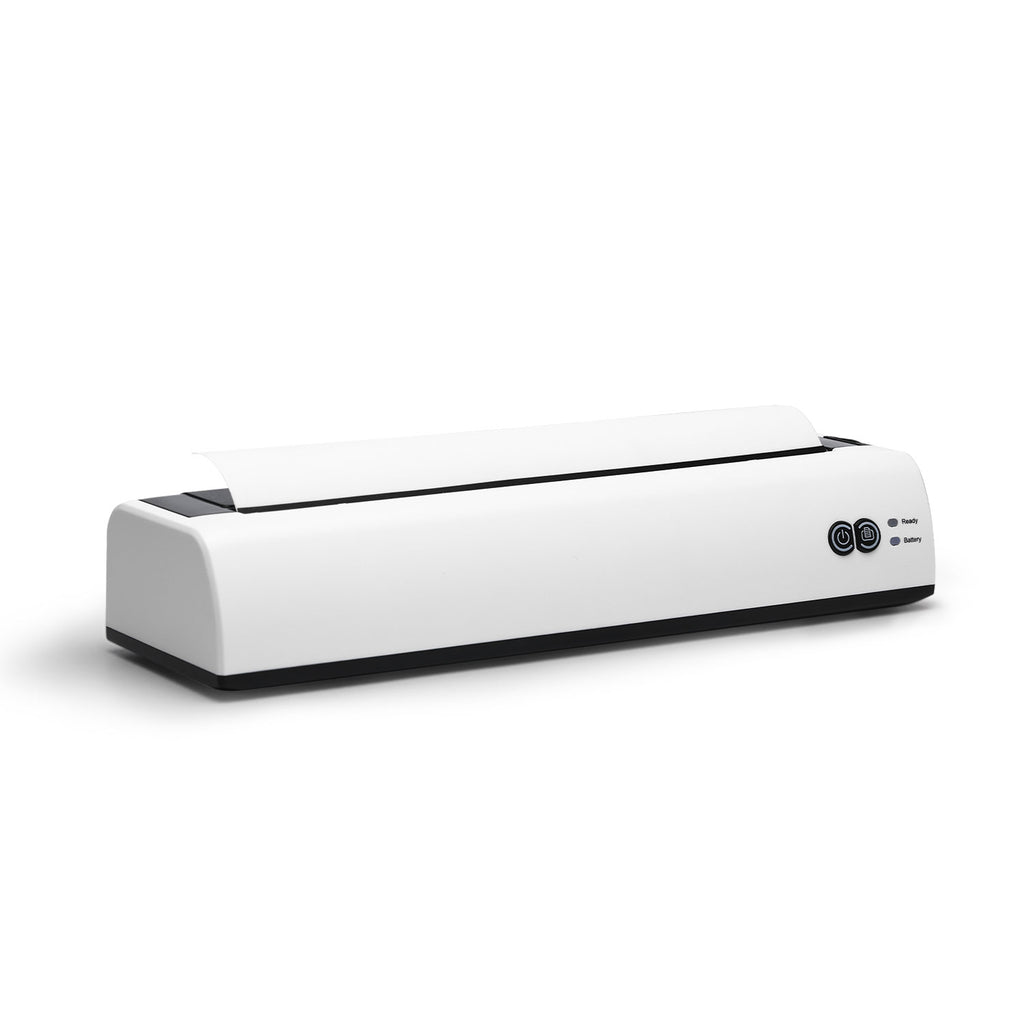 Portable Thermal Printer (4B-2081PA)
SKU&nbsp&nbspOFN-TLP-09BWT
The Portable Thermal Printer, a compact and eco-friendly solution for professionals and students. It supports A5, A4, and US Letter sizes, making it versatile for various needs. With its lightweight design and ink-free technology, it's the perfect companion for business trips and study sessions, offering convenience without compromising the environment.
· Supported file format: txt, pdf, excel, word, jpg, ppt, web page and scanning printing
· Connection: Bluetooth
· Printing Method: direct thermal (no ink or toner needed)
· Support Thermal Paper: A5/A4/US letter size
· Support OS: Mac OS 10.9 and later, Windows 7 and later
· Application: invoice, sketch, agenda, checklist, class note, contract, speech…
· Find the driver, FAQs and more you may need at our Resource Center.
1 x Thermal printer
1 x Roll of US letter sized thermal paper
1 x Manual
1 x Type-C Cable
Bluetooth Connection
Easily print wirelessly from your smartphone or tablet.You can also operate and print by connecting to the computer via a USB cable. The APP and driver download paths can be found in our resource center.
Large Battery Capacity
It features a 1200mAh battery, allowing you to print up to 730 A4-sized pages on a single charge. Enjoy up to 6 hours of continuous printing, and recharge via USB whenever needed.
Compact and Portable
It can easily fit into your backpack, briefcase, or handbag, making it convenient for business trips, family outings, study sessions, and more. It won't take up much space.
Supports Multiple Document Formats
The APP supports multiple file formats for printing, such as txt, pdf, excel, word, jpg and ppt. It also supports scanning and printing.
Support A5/A4/US Letter Size
Accommodates the most common document sizes, whether you need to print contracts, checklists, or study materials. You can choose the size that suits your needs. The package also includes a buckle for securing different label sizes.