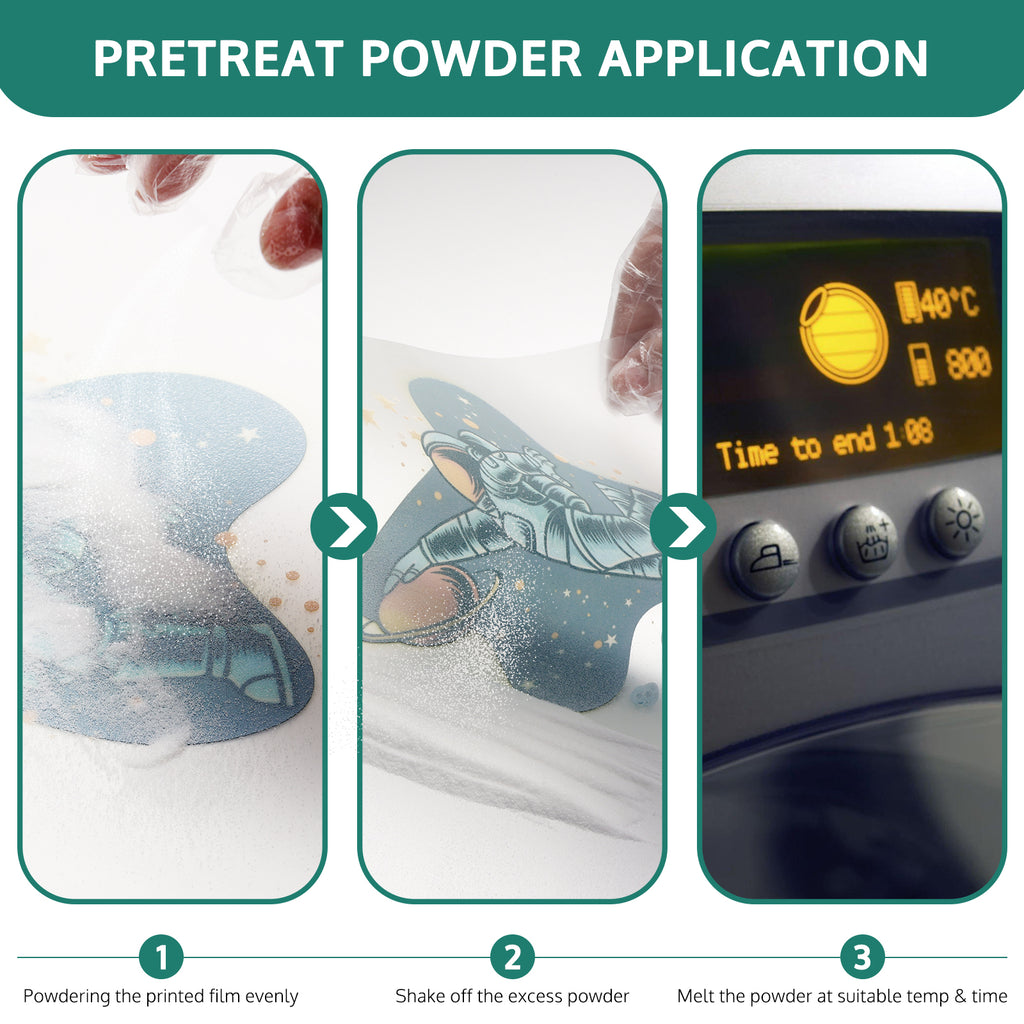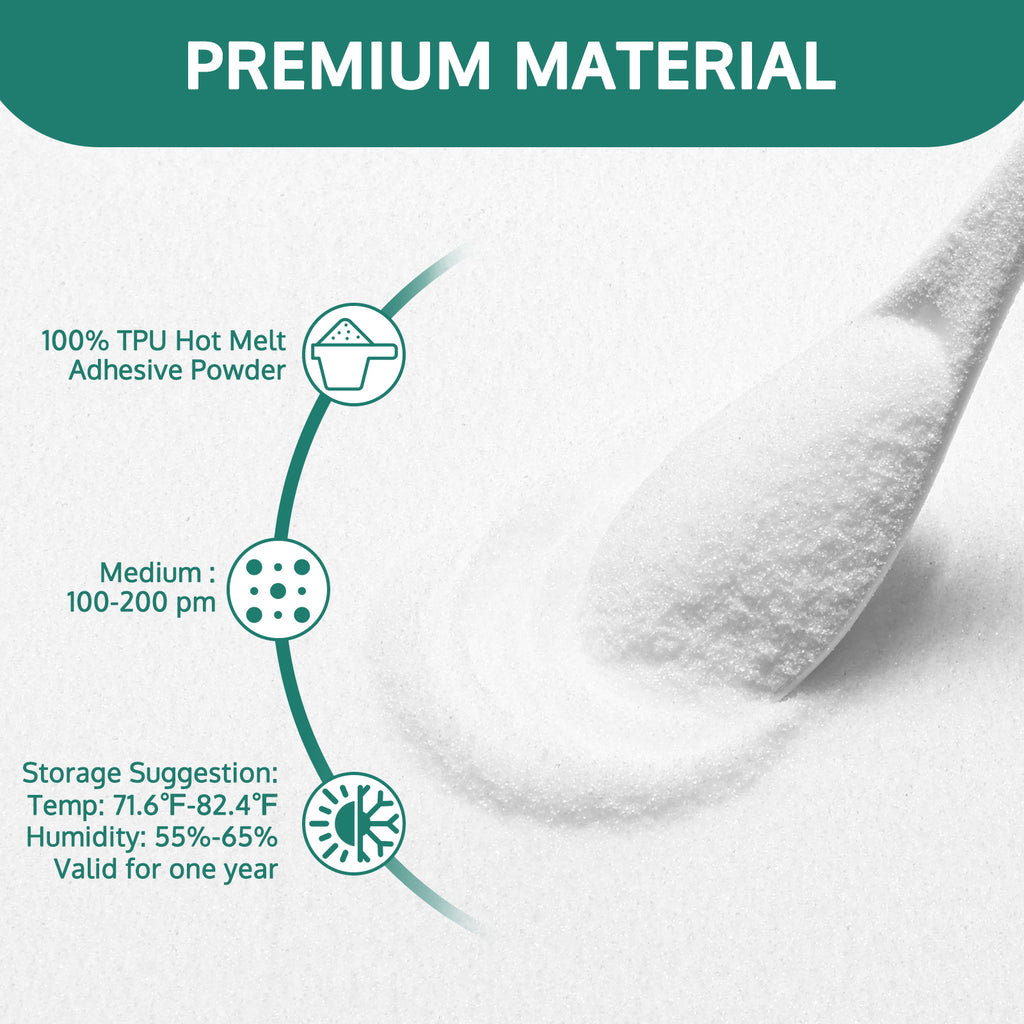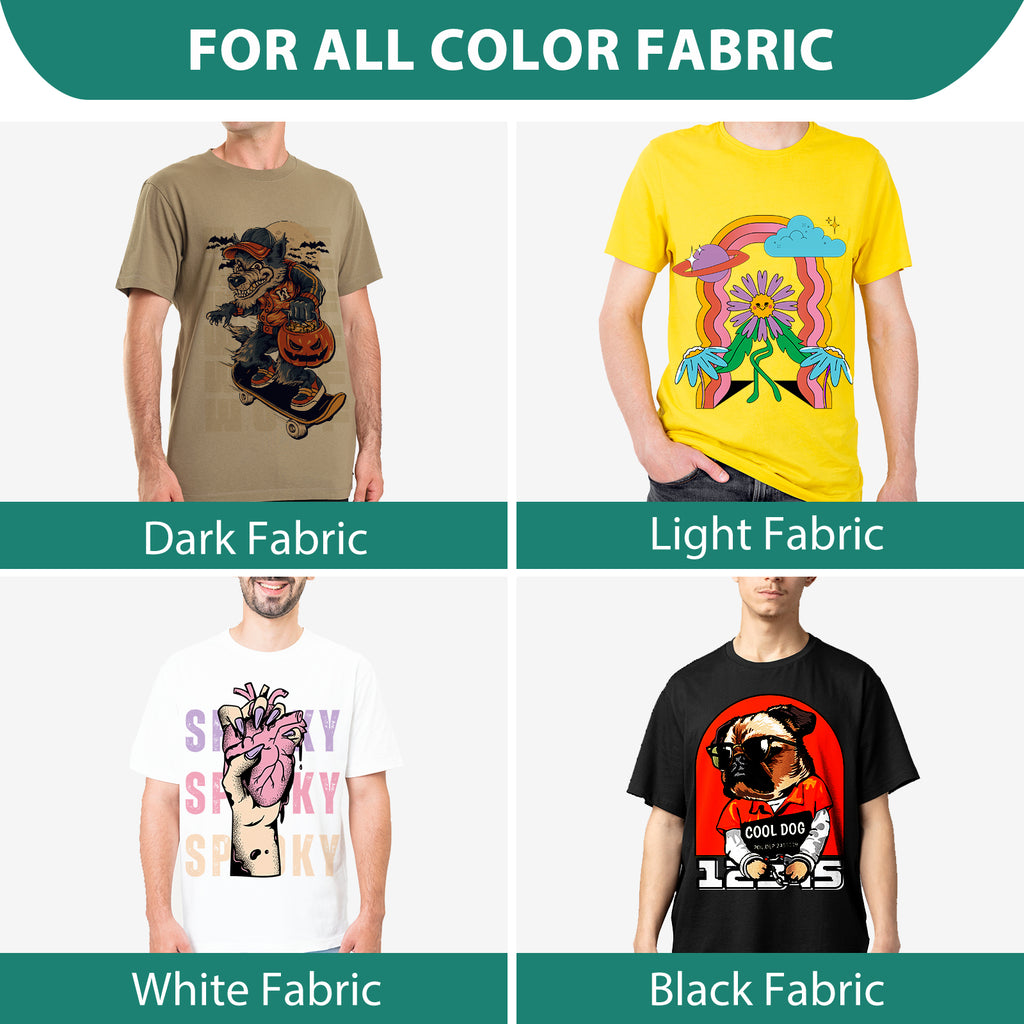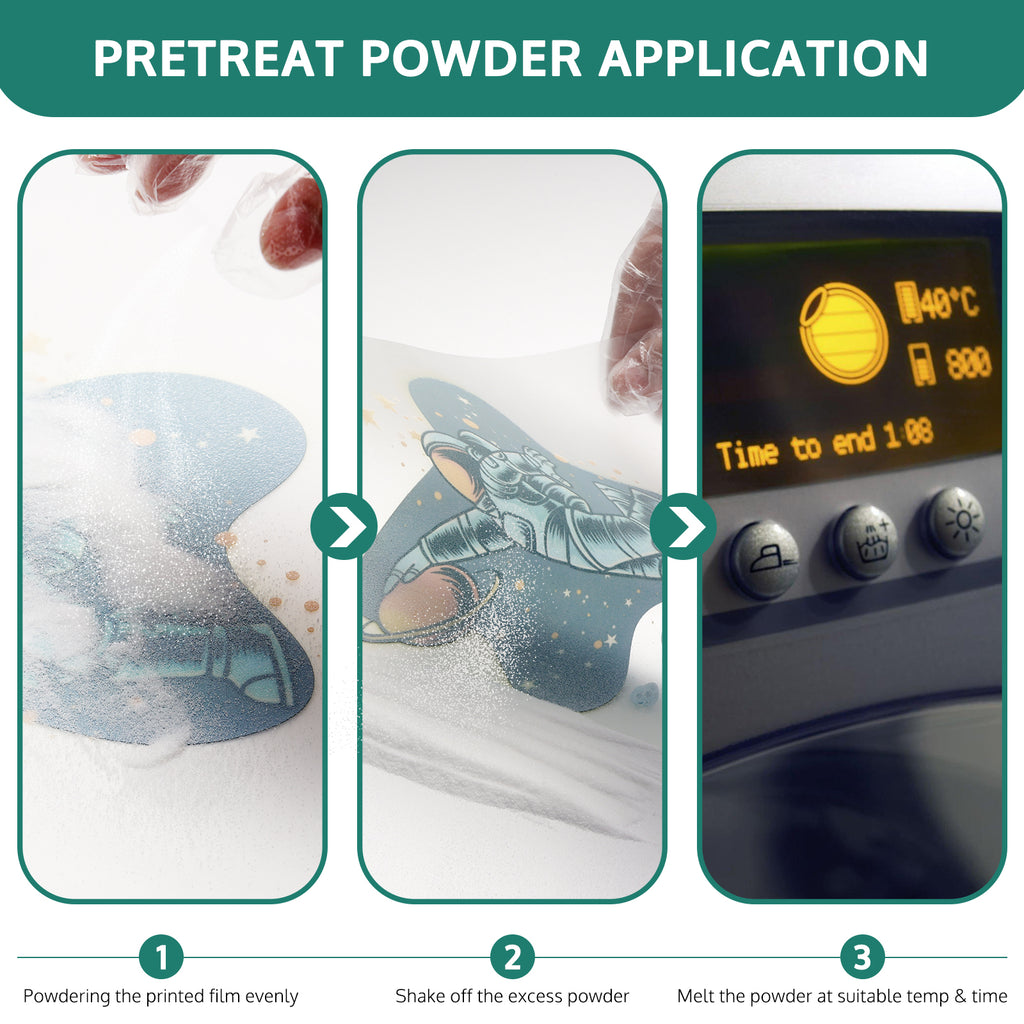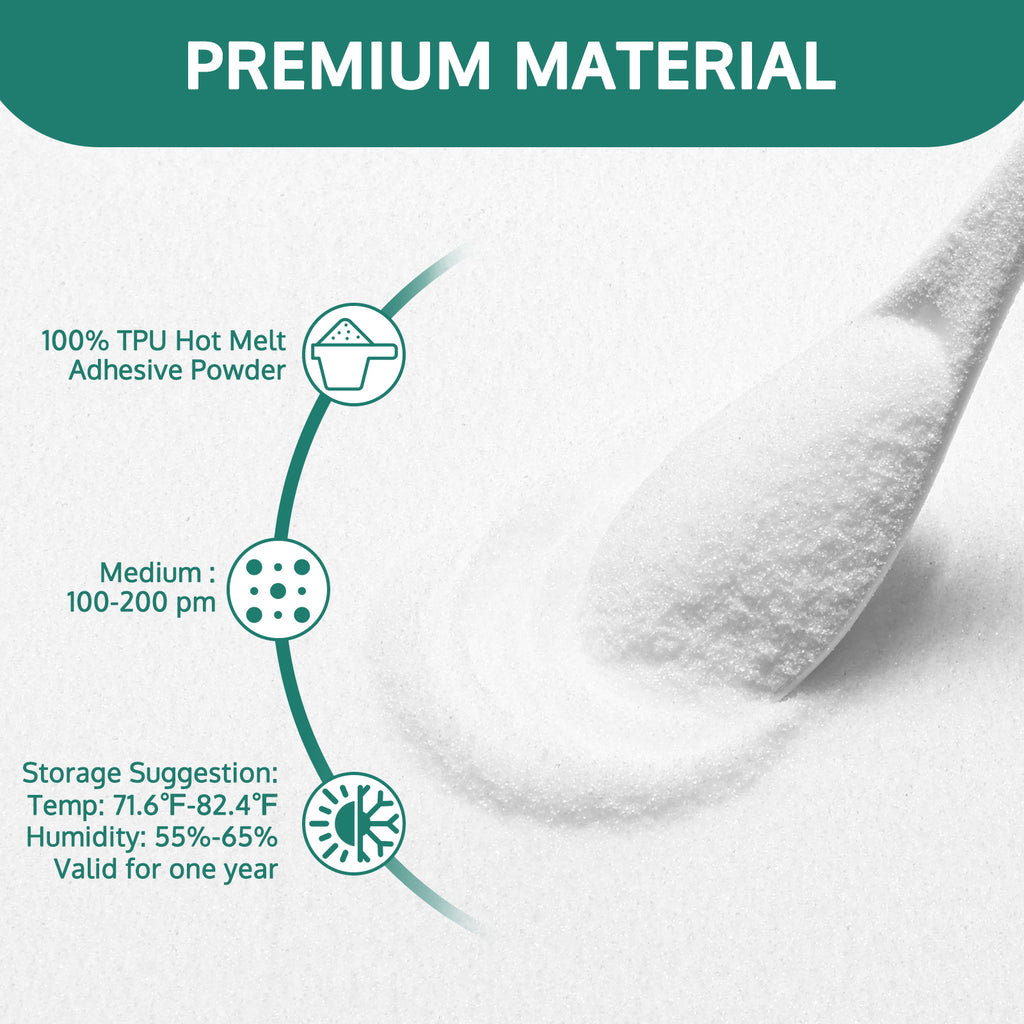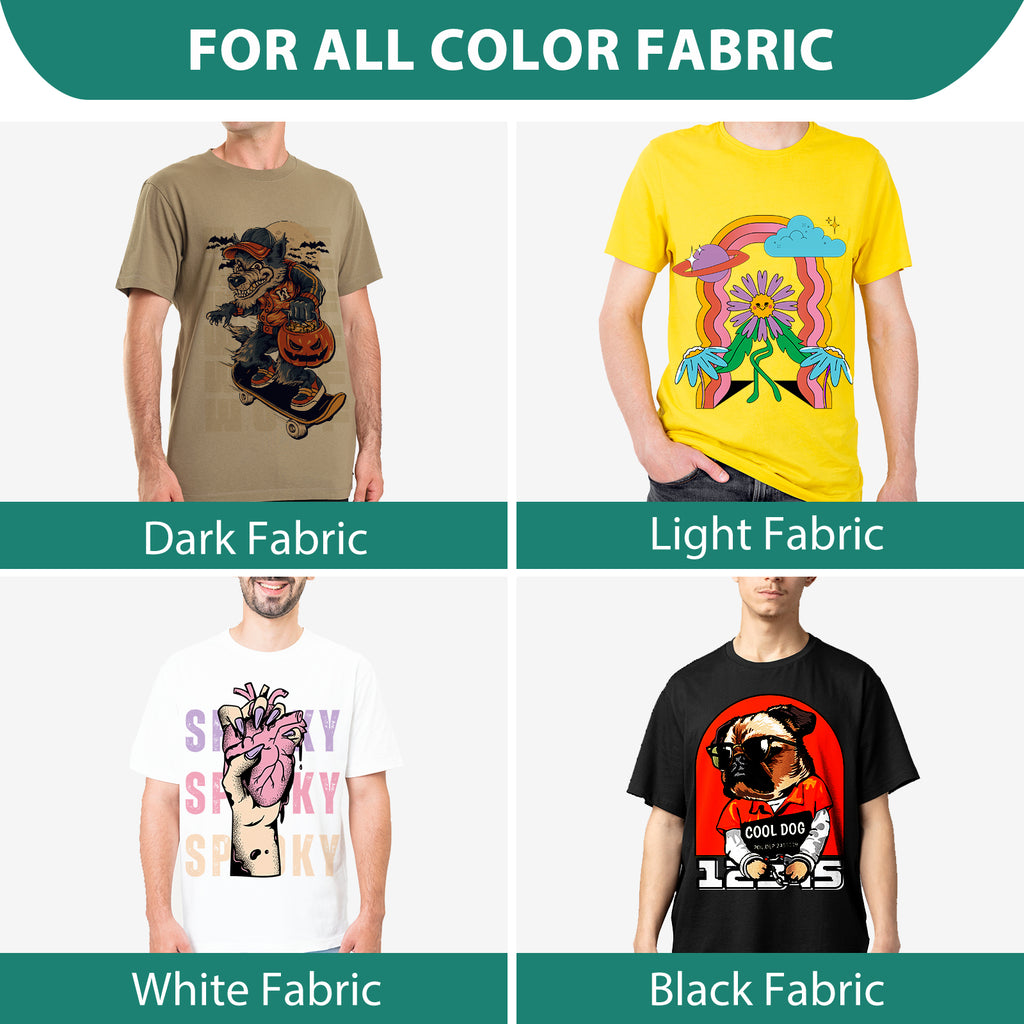 DTF Adhesive Transfer Powder (White)
SKU&nbsp&nbspOFN-HPM-PWD01
Whether you're printing on cotton, silk, leather, denim, nylon or any other material, OFFNOVA DTF powder is what you need. All 6 and 8 color Epson printers can be converted for DTF work, so all your materials are compatible! This TPU hot melt powder has superior adhesion and flexibility - it won't crack when stretched or pulled too hard. Its waterproof properties make sure your prints last through endless washes. Have fun creating fantastic designs that last a lifetime!
· Capacity: 16oz(450g) / 2lbs(900g)
· Material: TPU
· Compatibility: all DTF film sizes, DTF printers & DTF ink, sublimation printers & sublimation ink.
· Recommended Curing Settings: 266℉-302℉, 60s-120s
· Application: cotton, Jeans, silk, polyester, denim, nylon, Lycra, leather, blends, etc.
16oz / 2lbs DTF Adhesive Transfer Powder (bagged packaging)
Step1
Gently roll DTF film sheets with even and proper application of DTF curing powder.
Step2
Shake off the excess powder. P.S. The excess powder can be put back into the bag and kept in a cool place.
Step3
Melt the powder at suitable temp & time by using DTF powder curing oven.
FAQ
How does a DTF powder curing oven work?
A Direct to Film Powder Curing Oven works by using heat to melt and cure the powder coating onto the product. The oven heats up the product and the powder coating to a specific temperature, causing the powder to melt and flow onto the product's surface. The powder then cures into a hard, durable finish.
What is the purpose of the DTF curing oven? If you have a heat press is the oven necessary?
What happens if I cure the print for longer than usual? Does it damage the print?
My oven won't heat up to the proper temperature. What can I do?
Is it okay if the film is a little crooked when placed in the oven?
Is the oven heat panel at 302℉ or is the print surface supposed to be at 302℉? Also, what's the height between the heat panel and the film?
Can I put in a stack of film all at once?
What is the warranty policy?