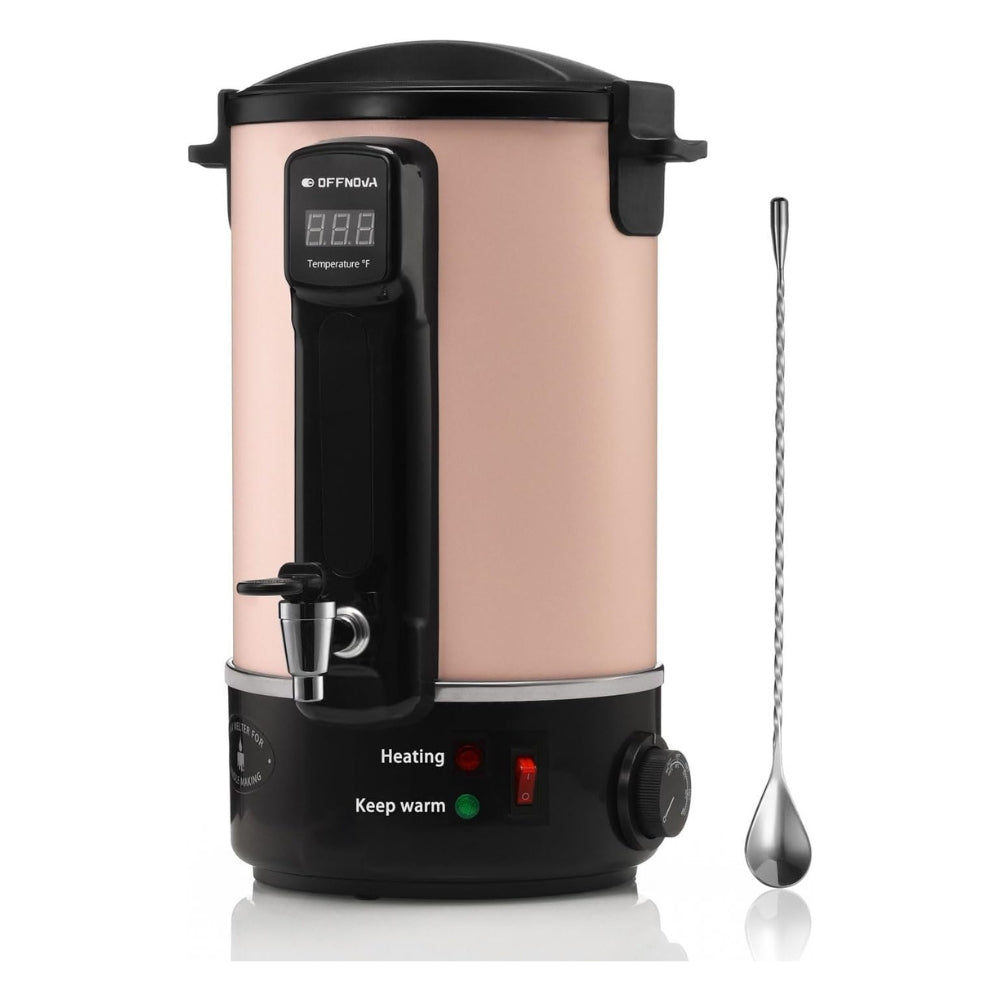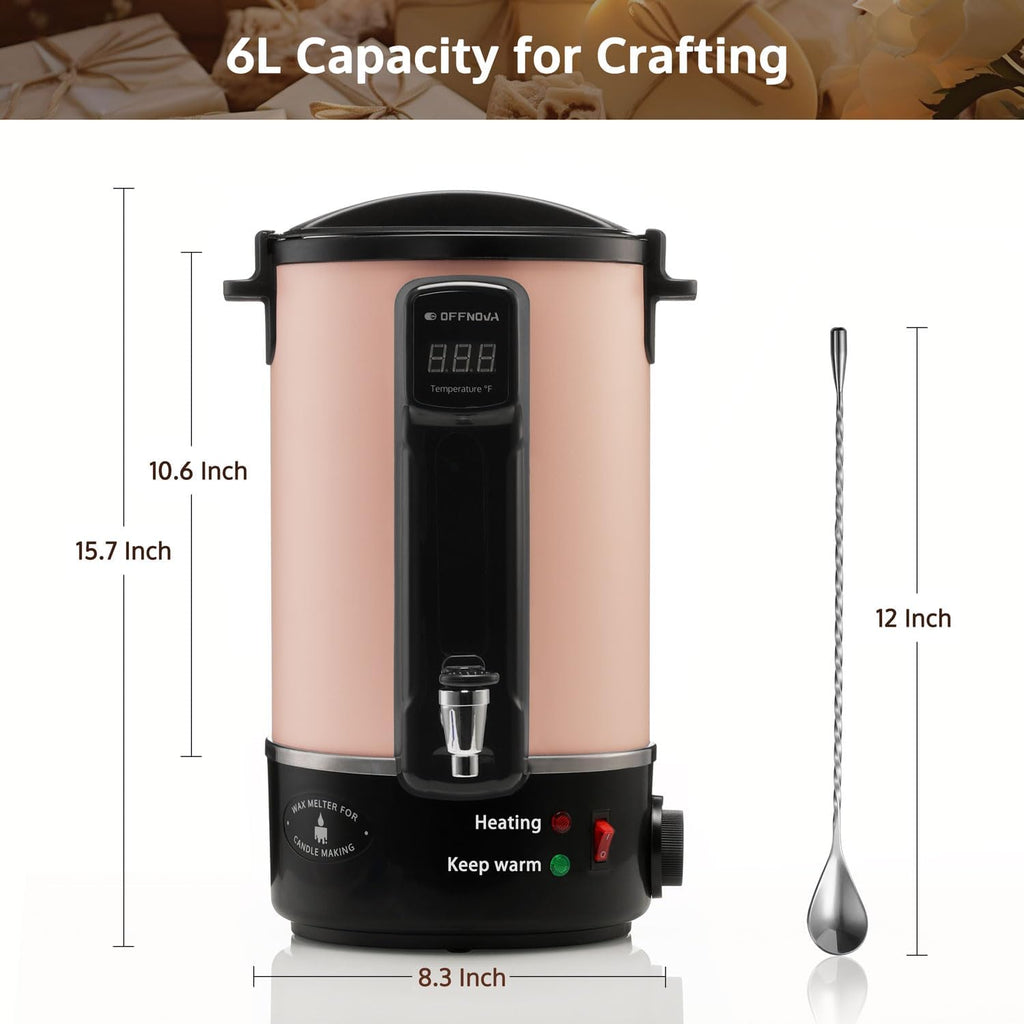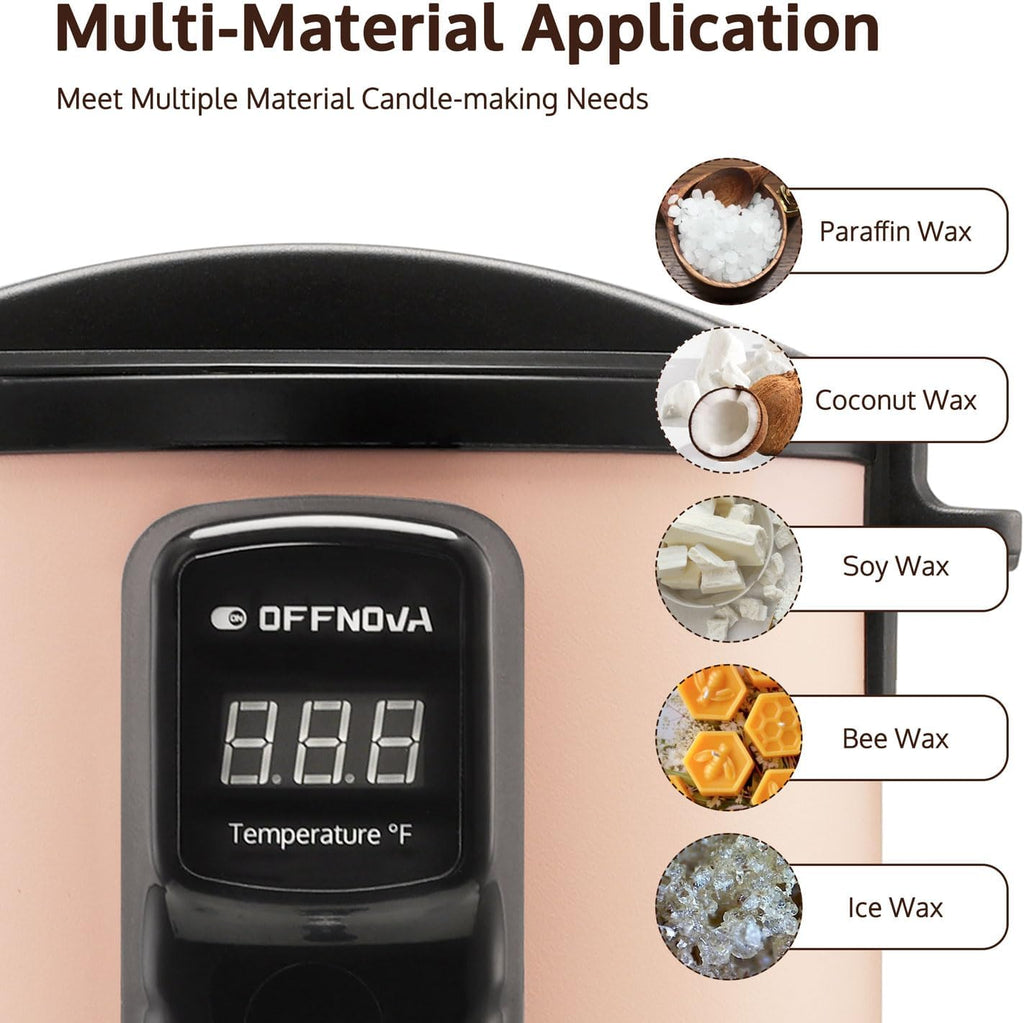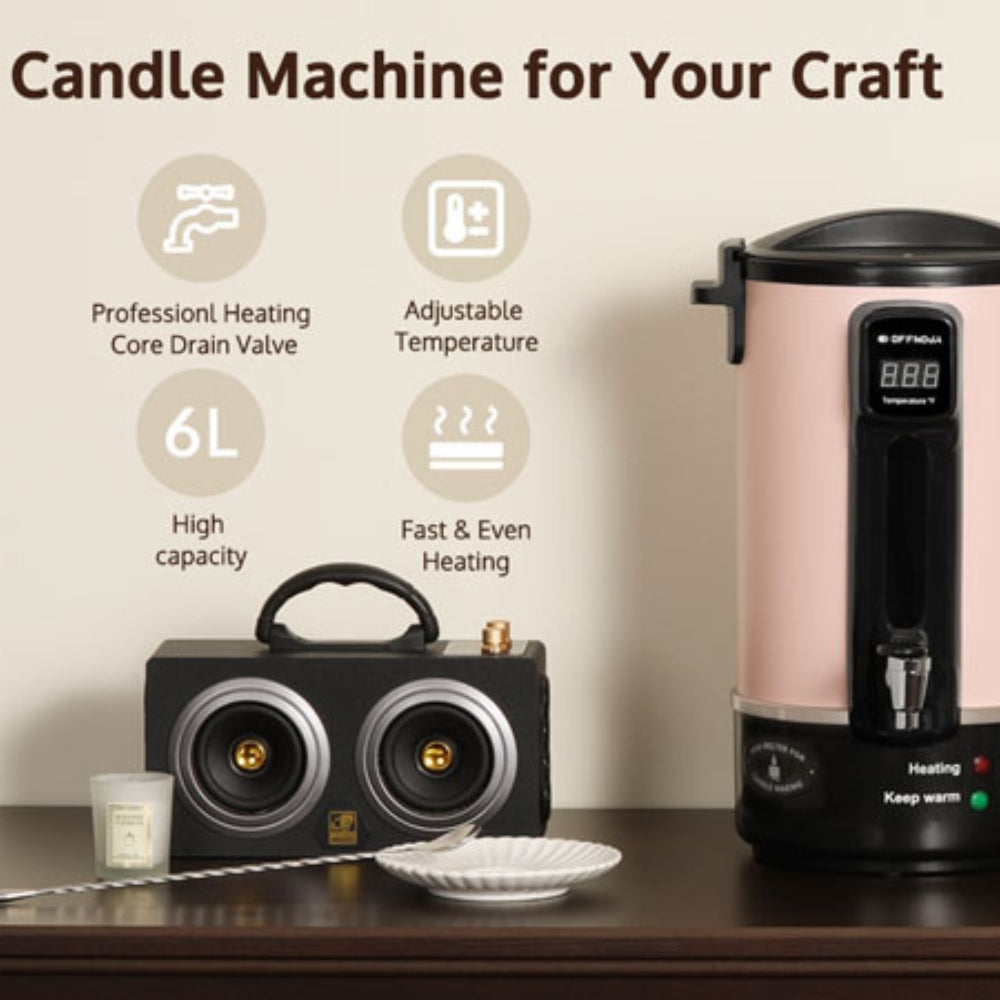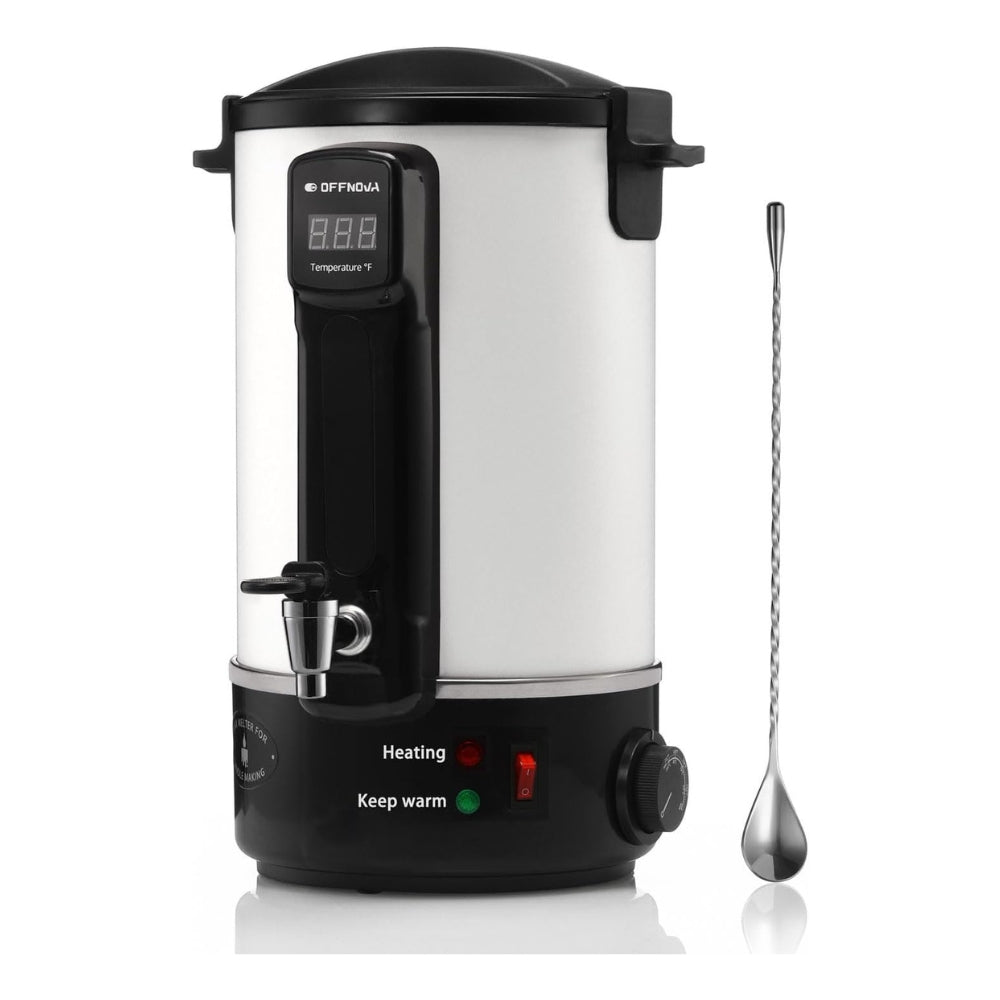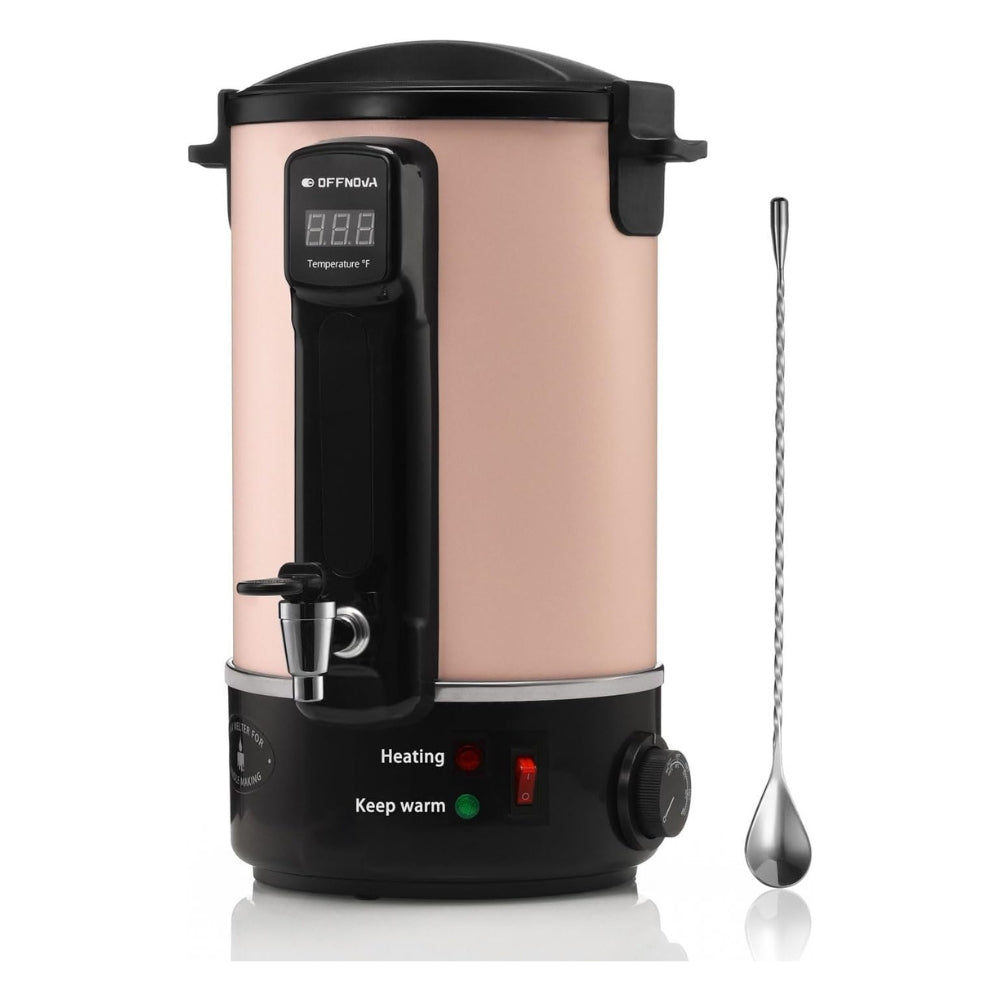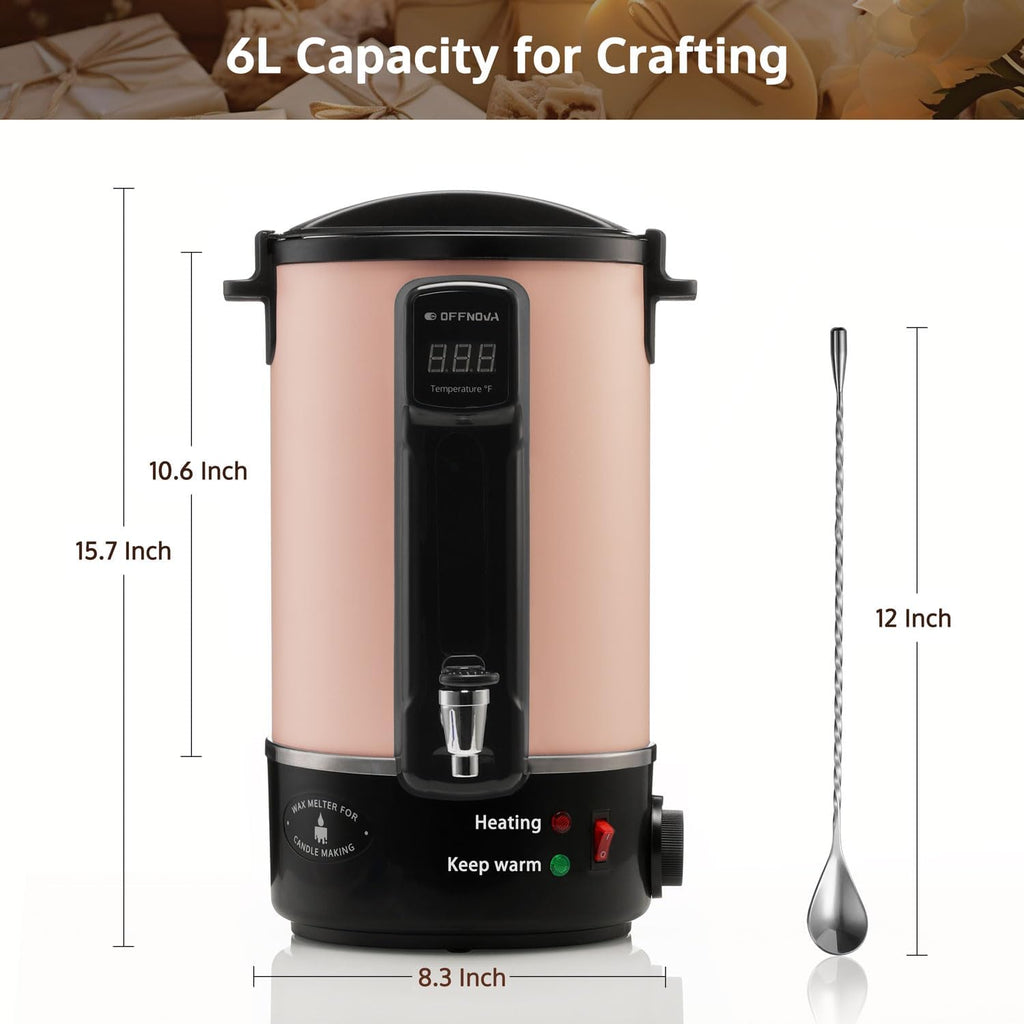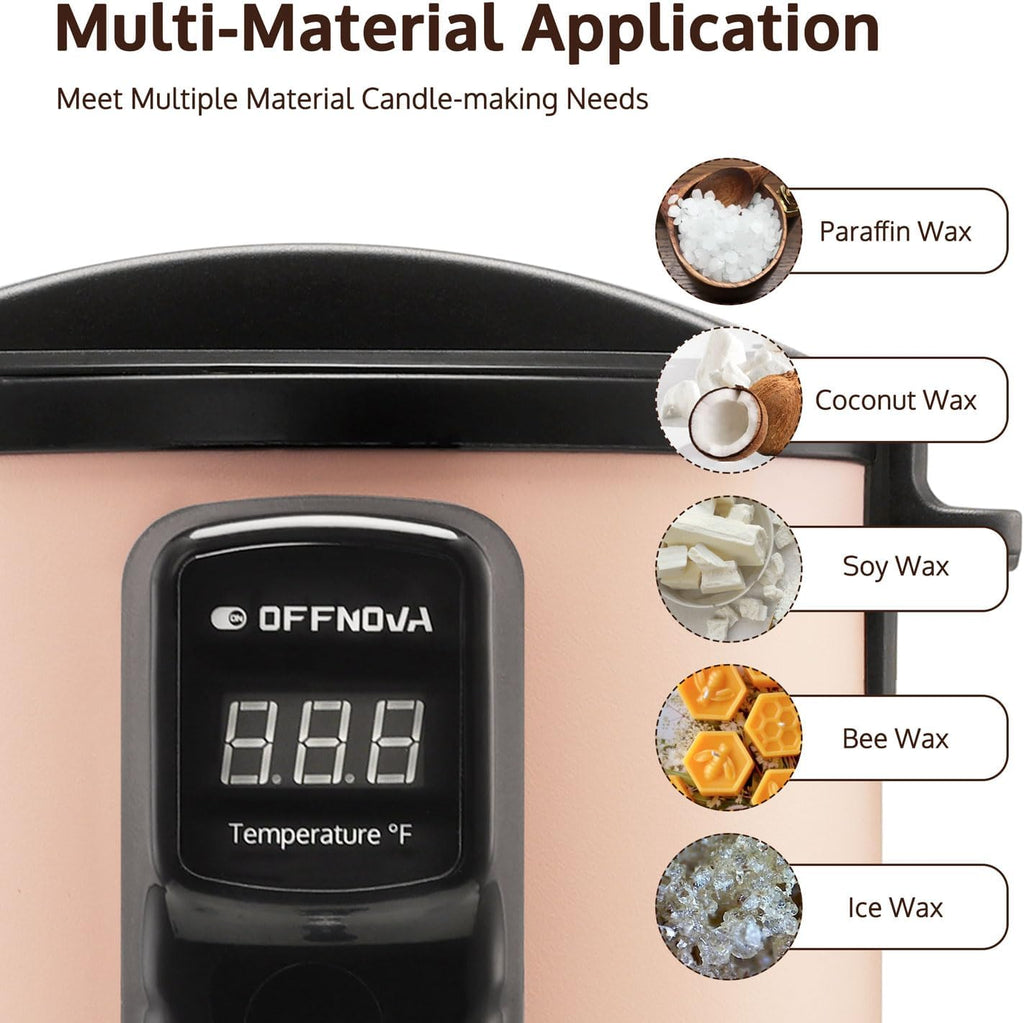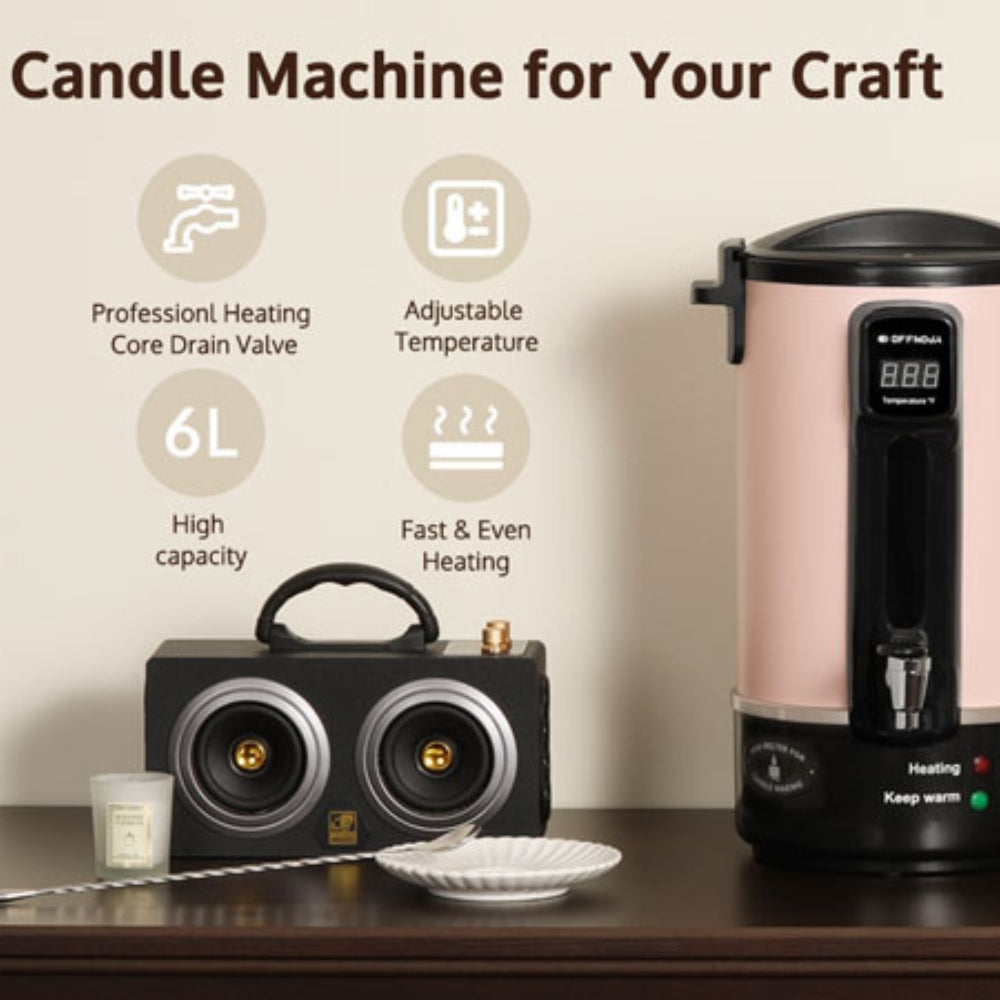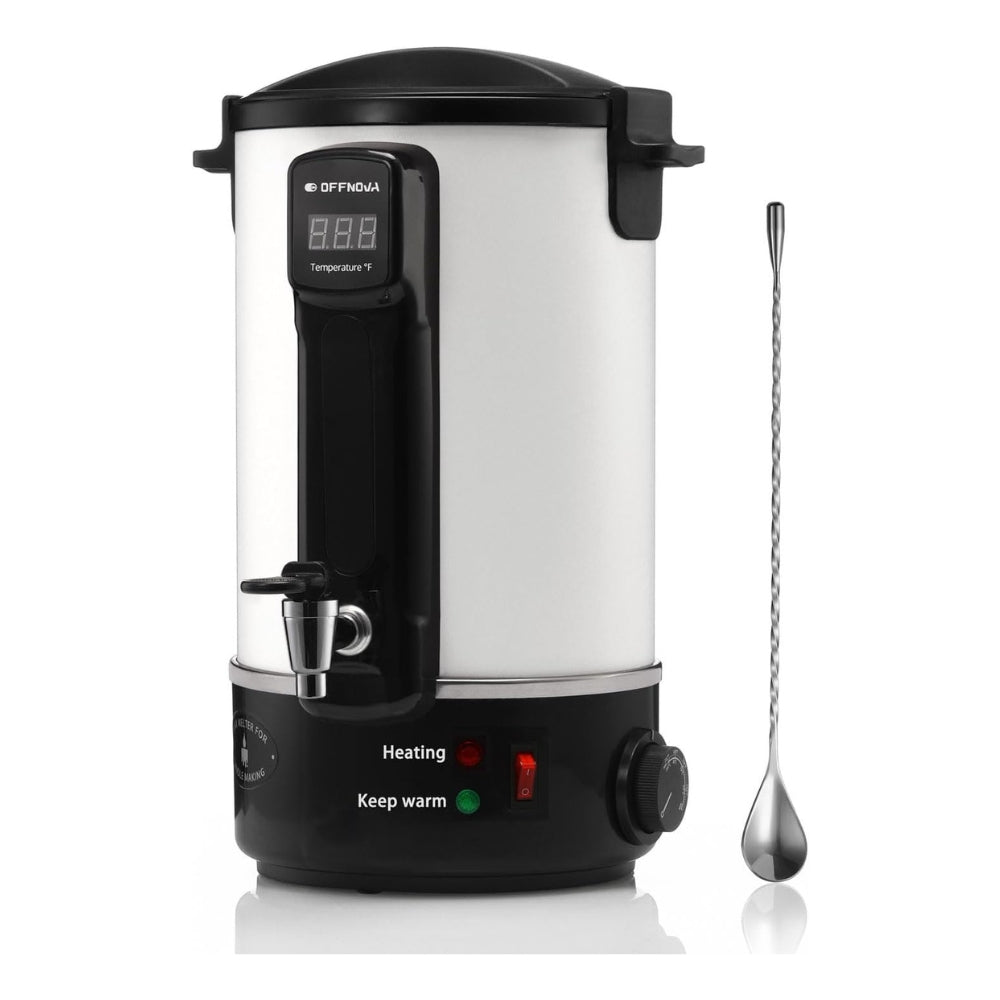 Wax Melter for Candle Making (6L)
SKU&nbsp&nbspOFN-CMM-01PKA
Our wax melter boasts a heating core spout, ensuring clog-free wax melting for flawless candles. With precise temperature control ranging from 122℉ to 212℉, it accommodates various wax types, making it ideal for both beginners and pros. Experience fast, even heating, with an option to maintain warmth. Crafted from double-layer 304 stainless steel, it's durable and easy to clean. Versatile and compatible with soy wax, beeswax, coconut wax, paraffin wax, and more, it elevates your candle-making process.
· Material: double-layer 304 stainless steel
· Size: 8.3"(Dia) x 15.7"(H)
· Temperature: 122℉ to 212℉
· Capacity: 6L
· Compatiblity: soy wax, bee wax, coconut wax, paraffin wax, jelly wax,
· Application: candle craft, customized gift, candle business, holiday decoration, etc.
1 x Wax melter candle machine
1 x Stirring spoon
Precise Temperature Control
Offers a temperature range of 122℉ to 212℉, meet your different needs to melt all types of wax, making it perfect for both beginners and professionals.
Fast & Even Heating
The wax melter can heat and melt wax quickly and evenly. When heating up to the temp you set, you can freely choose to continue heating or keep warm mode to prevent liquid solidification.
Professional Design
Engineered to refuse clogs and equipped with a heating core drain valve, it ensures a seamless melting process.