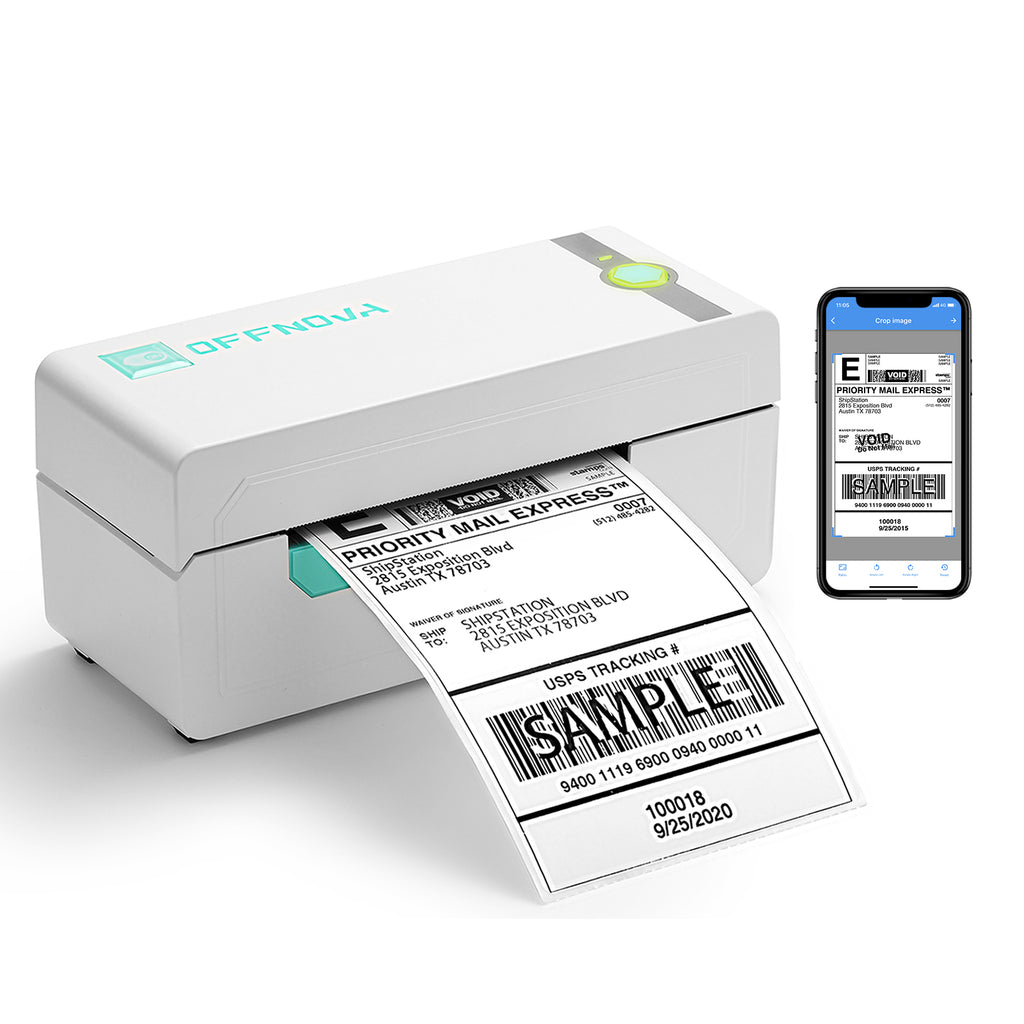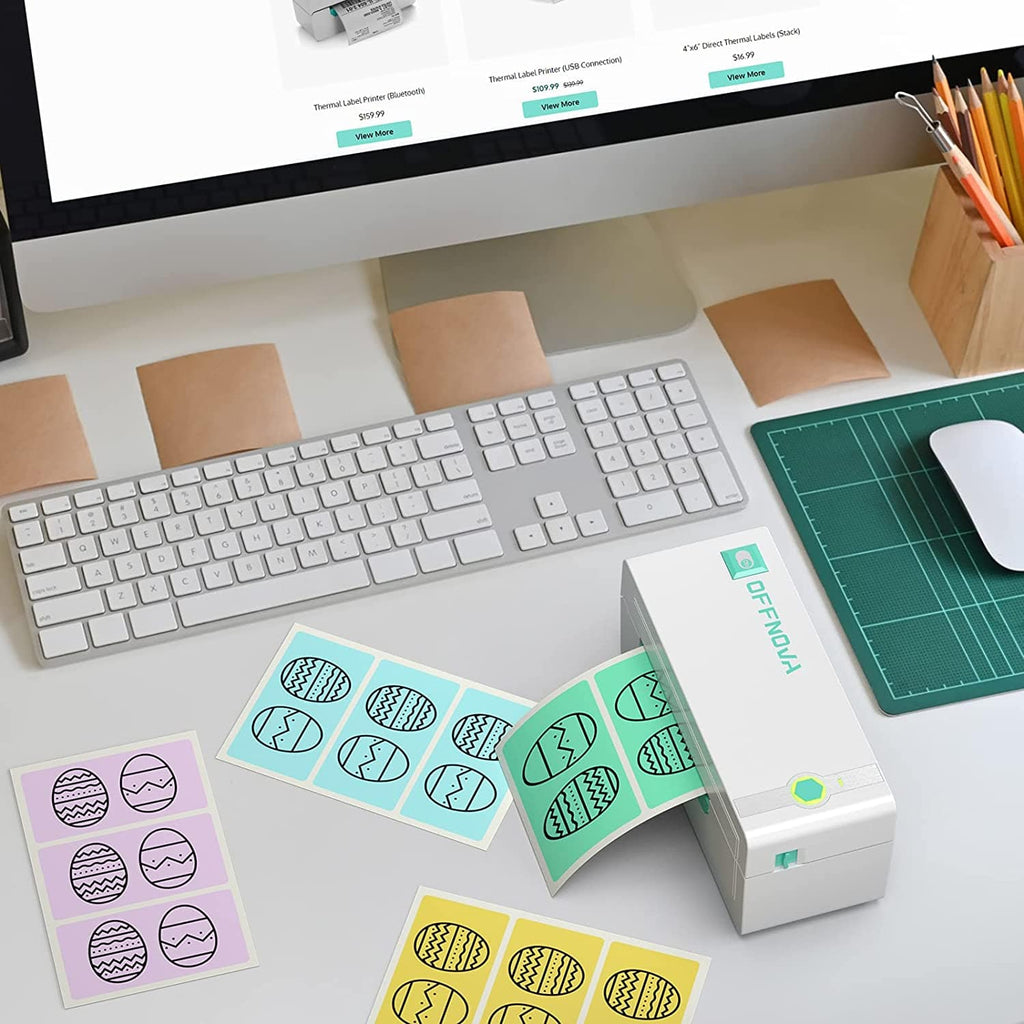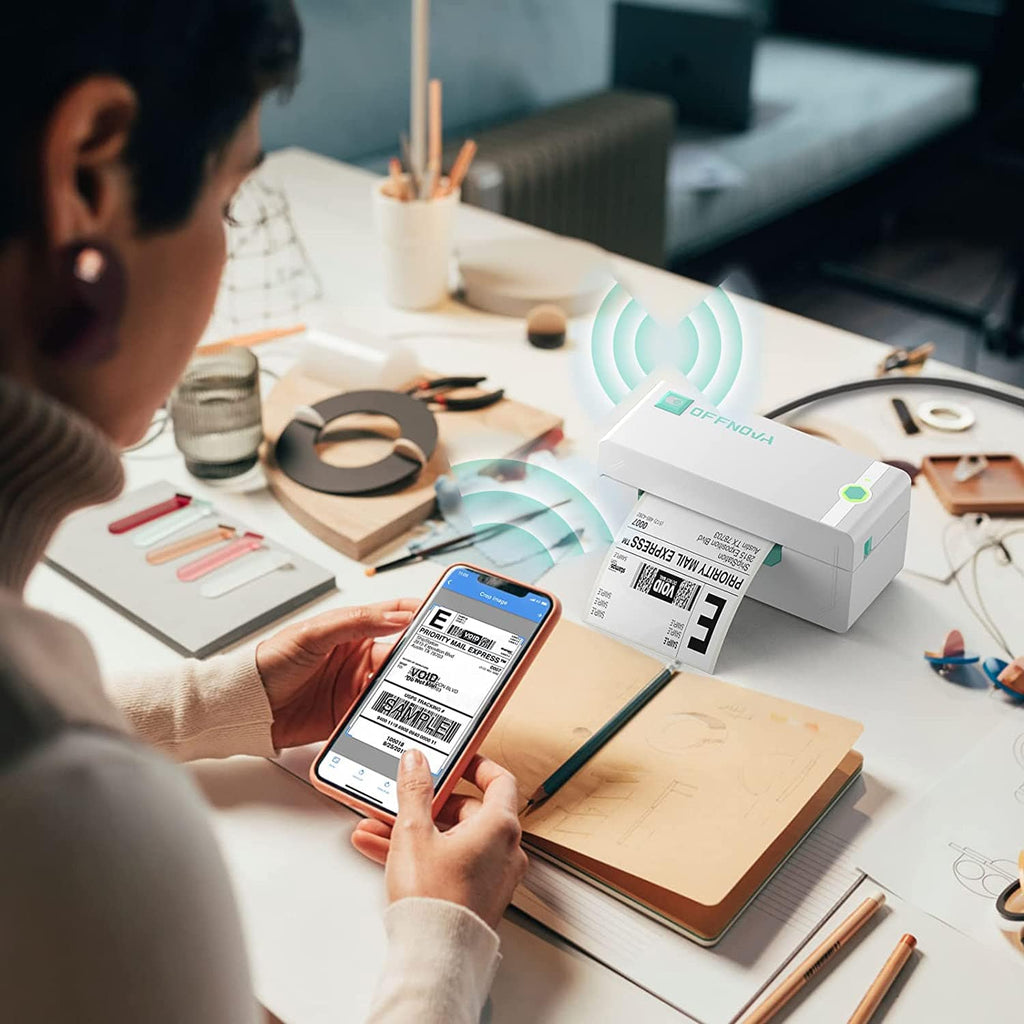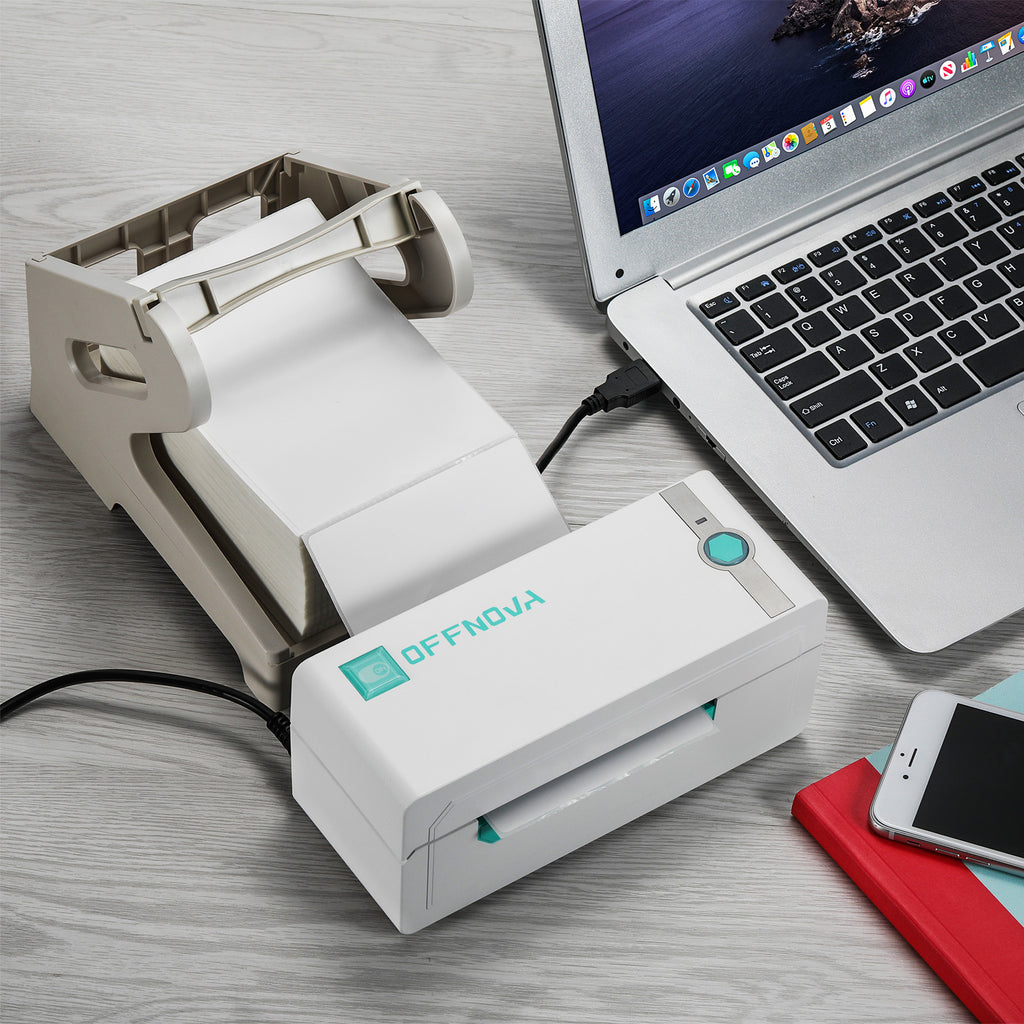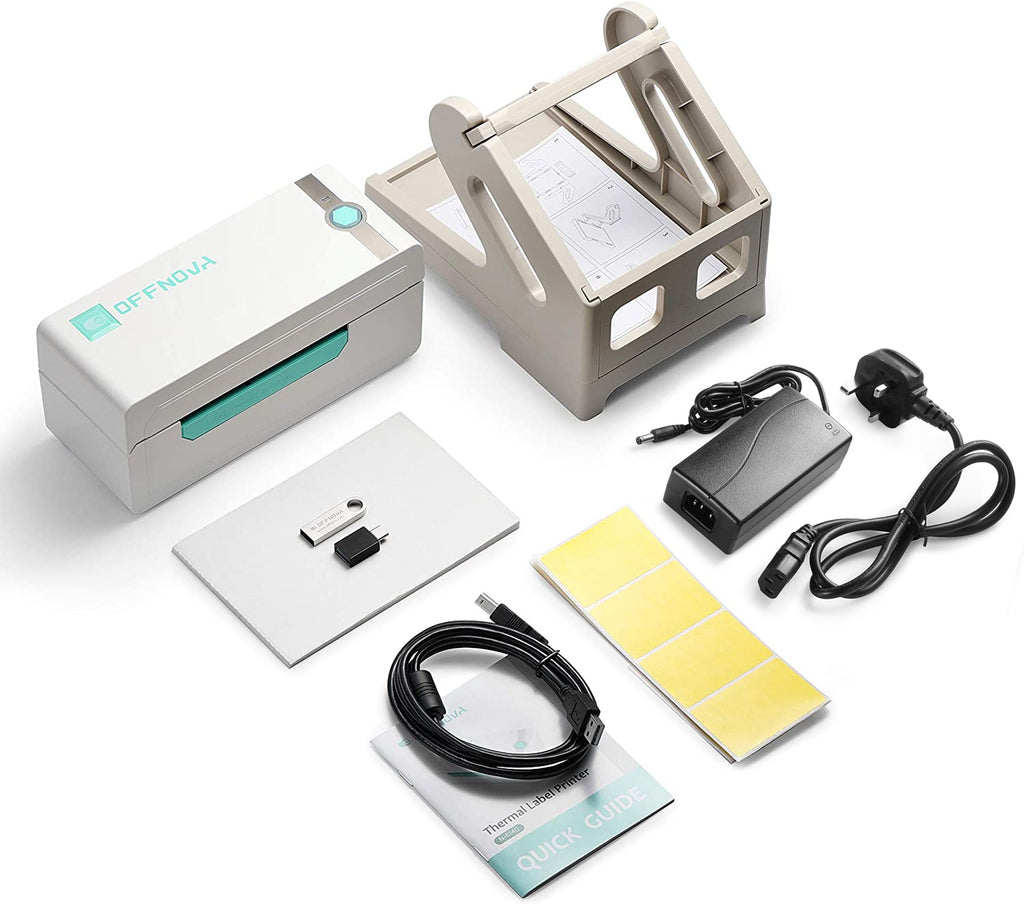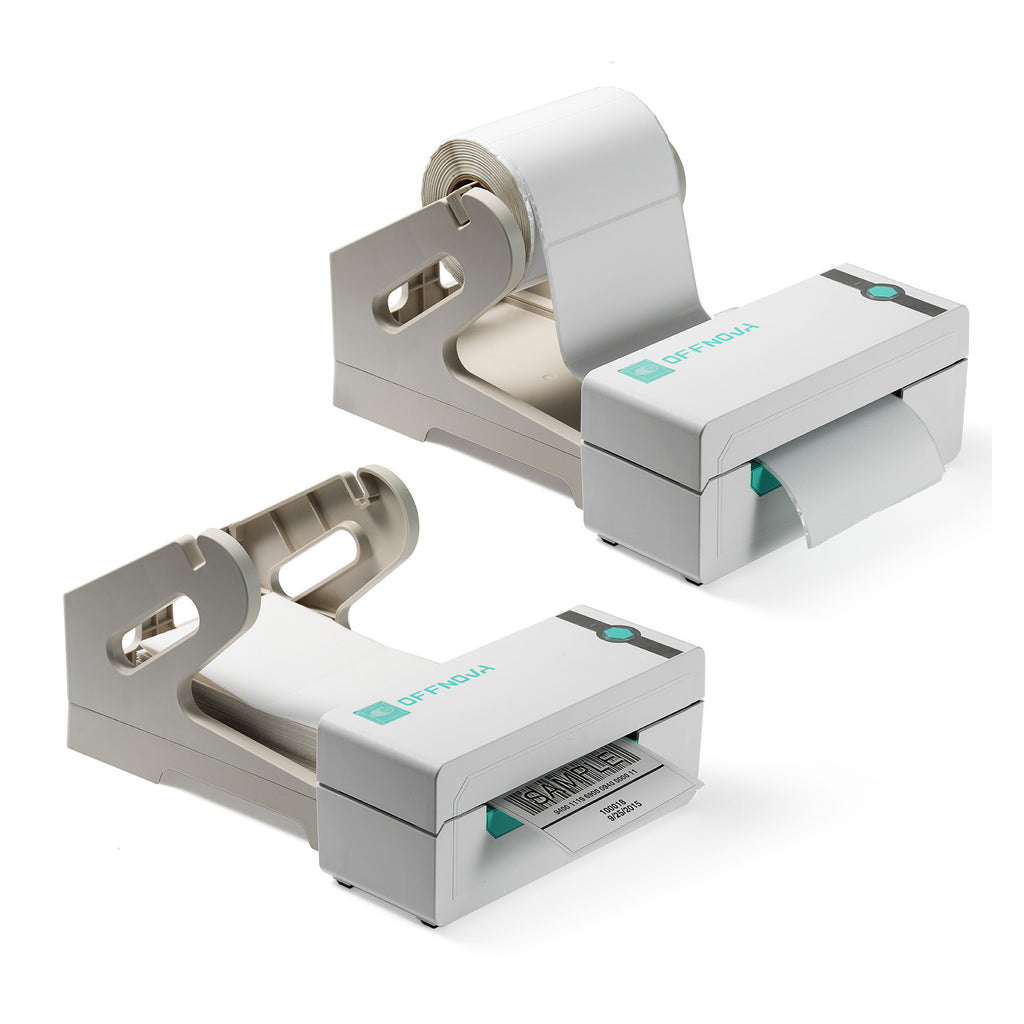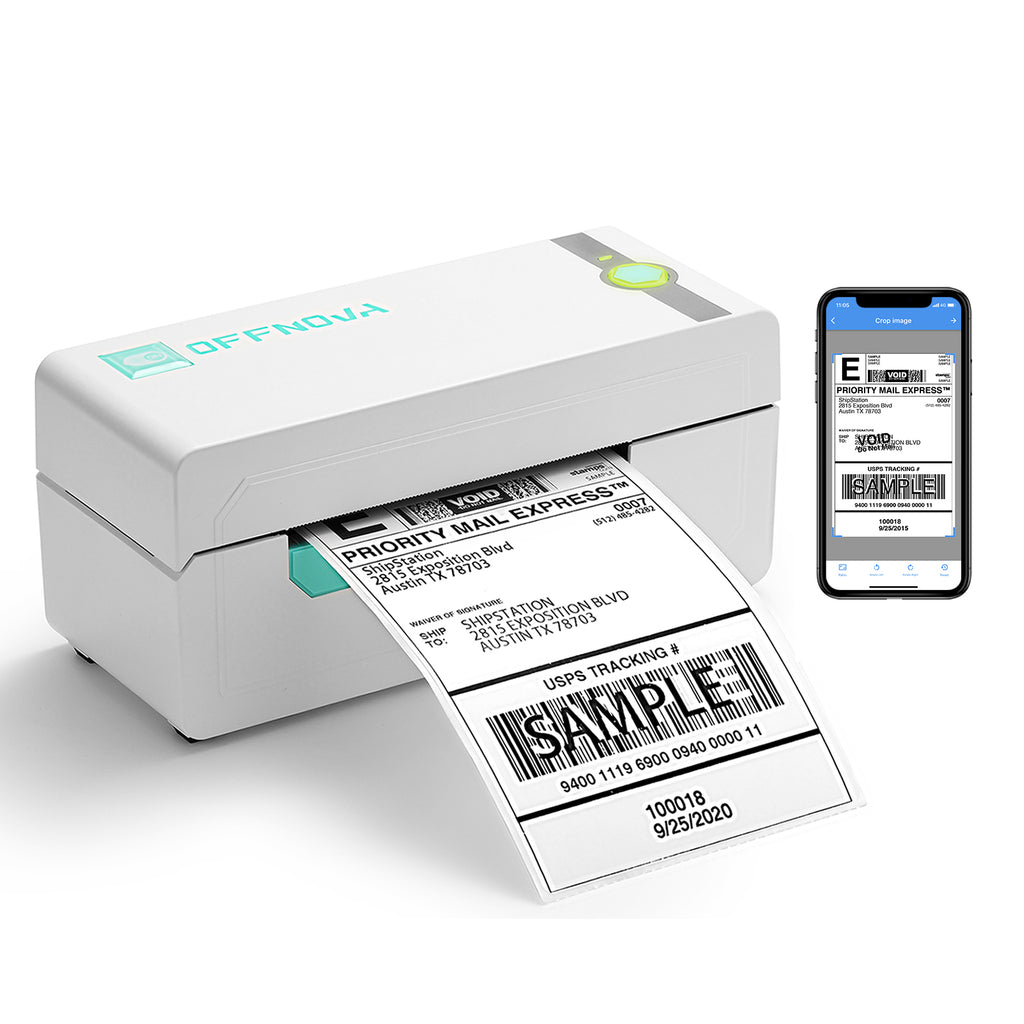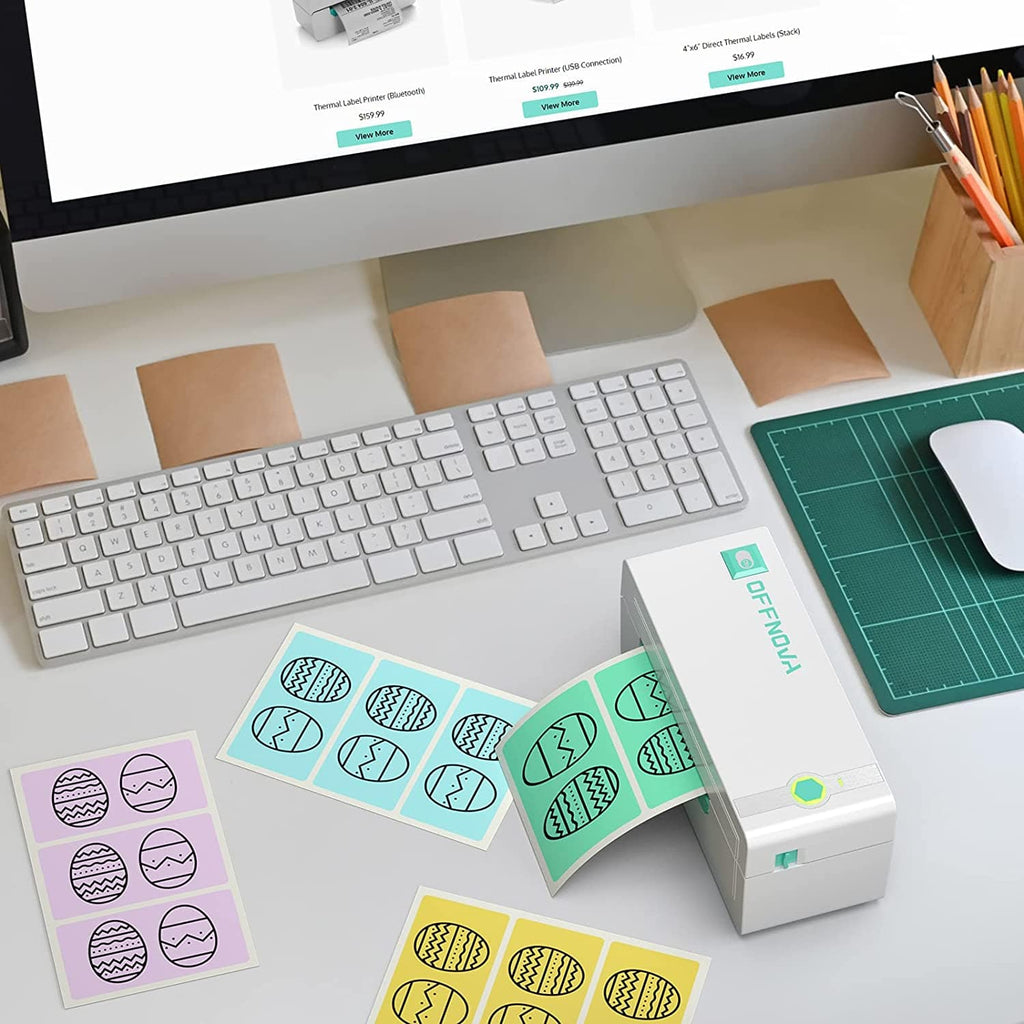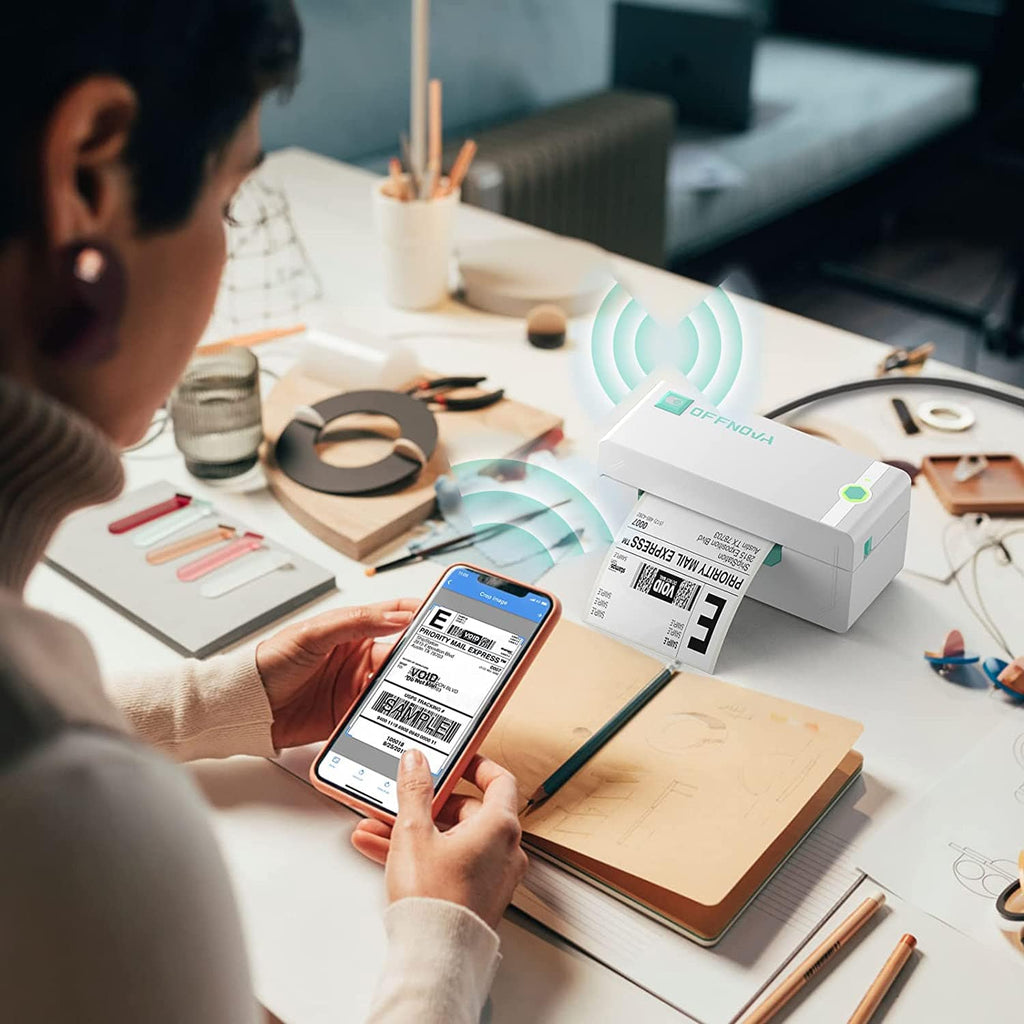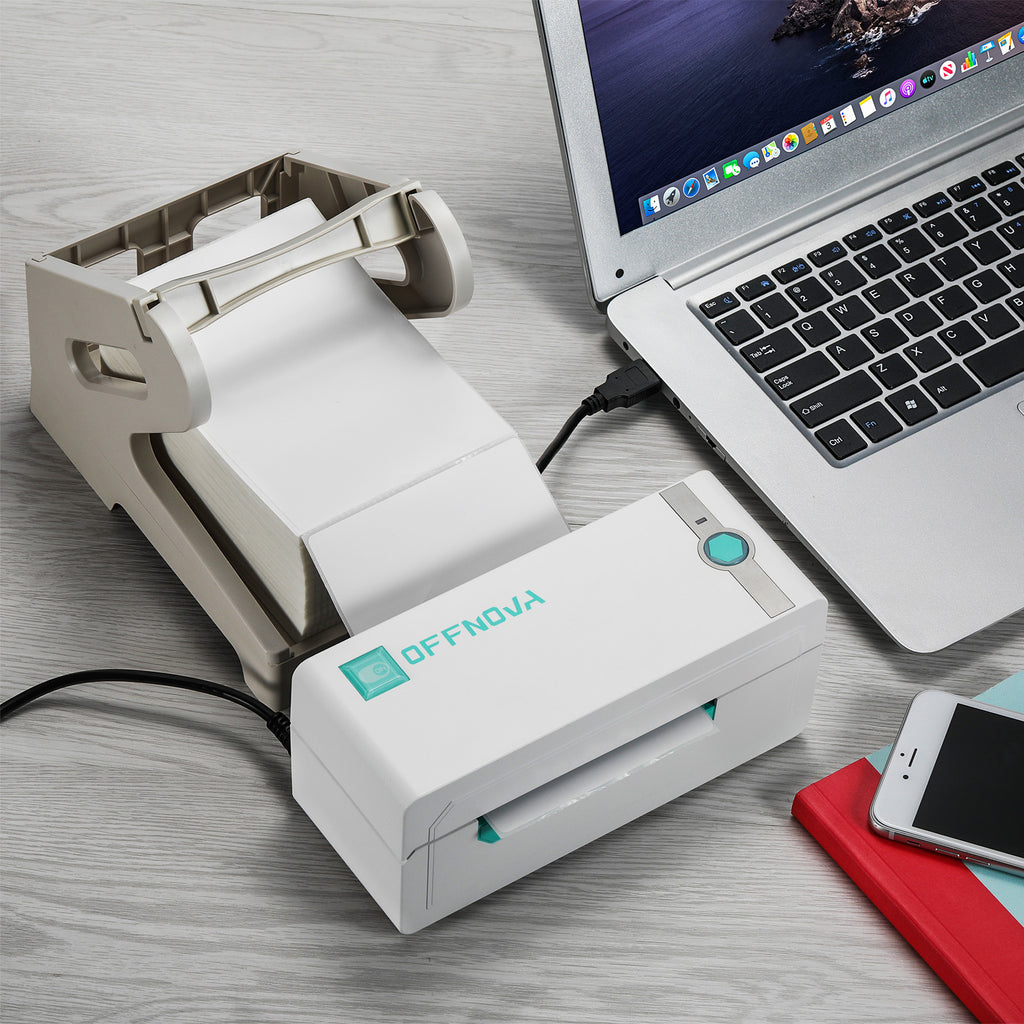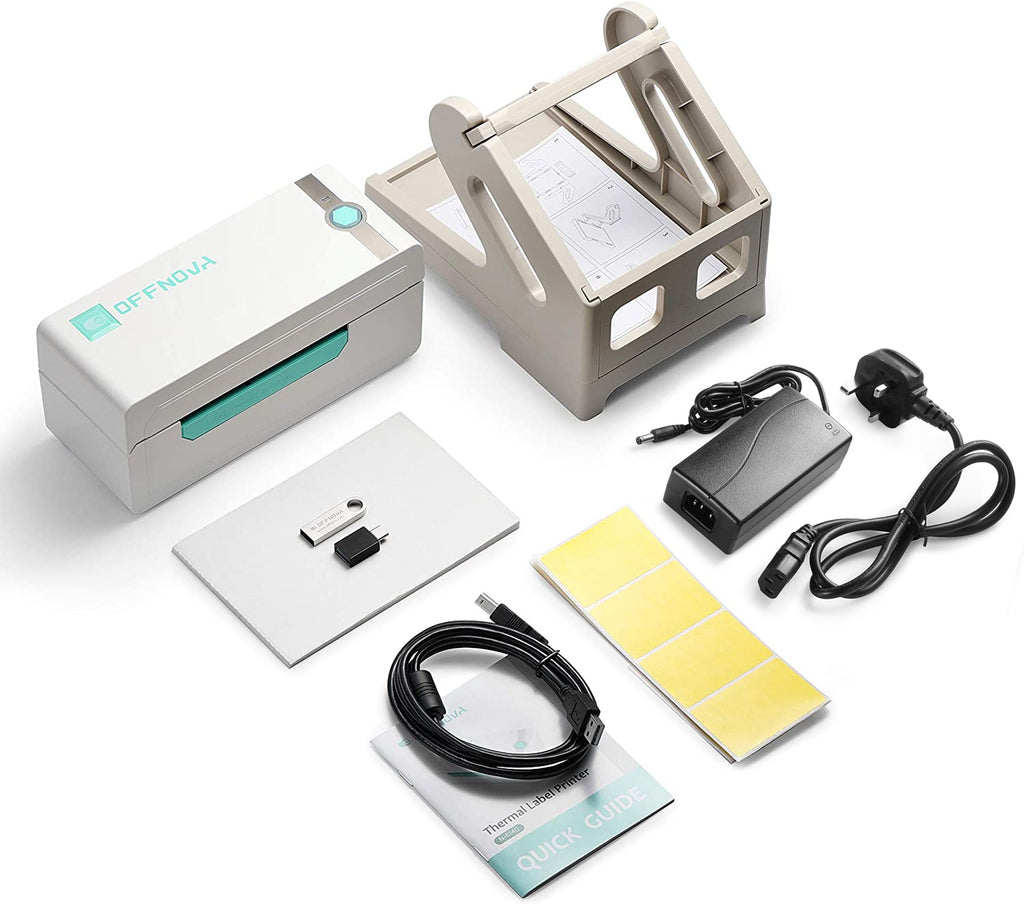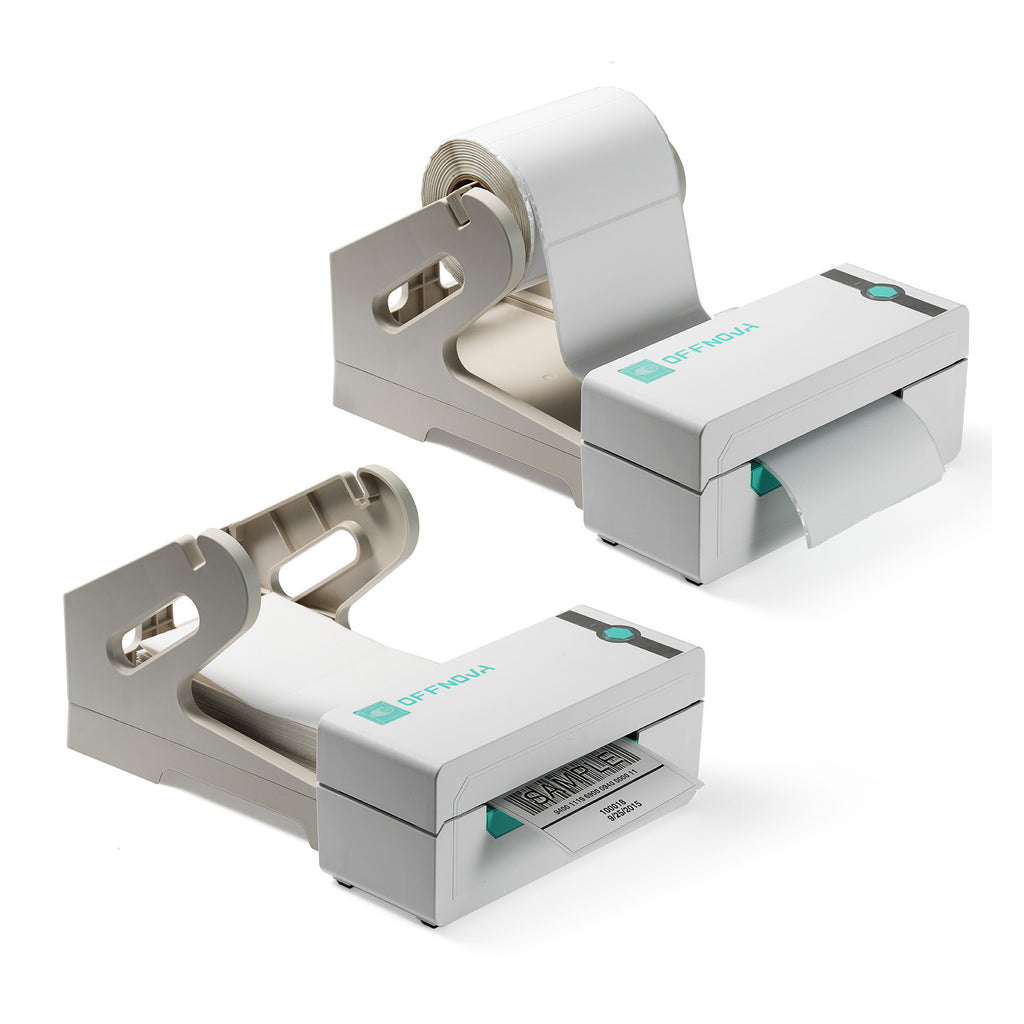 Bluetooth Thermal Label Printer (N-6140)
SKU&nbsp&nbspOFN-TLP-01MTA
Whether you run a small business out of your home or a large commercial operation, an thermal label printer can be a valuable asset. This thermal label printer is speedy and effective, able to print labels at a rate of 6 inches per second. Wireless connection lets you print from almost anywhere in your office or home. It is also compatible with all major e-commerce and shipping platforms. The thermal label printer is a versatile tool that can be used to print labels of varying sizes, making it ideal for a variety of applications. Whether you need to print warehouse labels, barcodes, or receipts, the thermal label printer is up to the task.
· Printing Speed: 150mm/s
· Resolution: 203DPI
· Connection: Bluetooth (for smart phone) & USB (for desktop/laptop)
· Printing Method: direct thermal (no ink or toner needed)
· Support Label Width: 1.57" to 4.1"
· Support OS: iOS, Android, Mac OS 10.9 and later, Windows 7 and later, Chromebook, Linux
· Find the driver, FAQs and more you may need at our Resource Center.
1 x Thermal printer
1 x USB Disk with driver and how-to videos included
1 x USB Cable
1 x Power Cable
1 x Type C Adapter
1 x Label holder
30 Sheets 4" x 6" Logistic labels
30 Sheets 2.25" x 1.25" barcode labels
N-6140
Enjoy Wireless and Ink Free Printing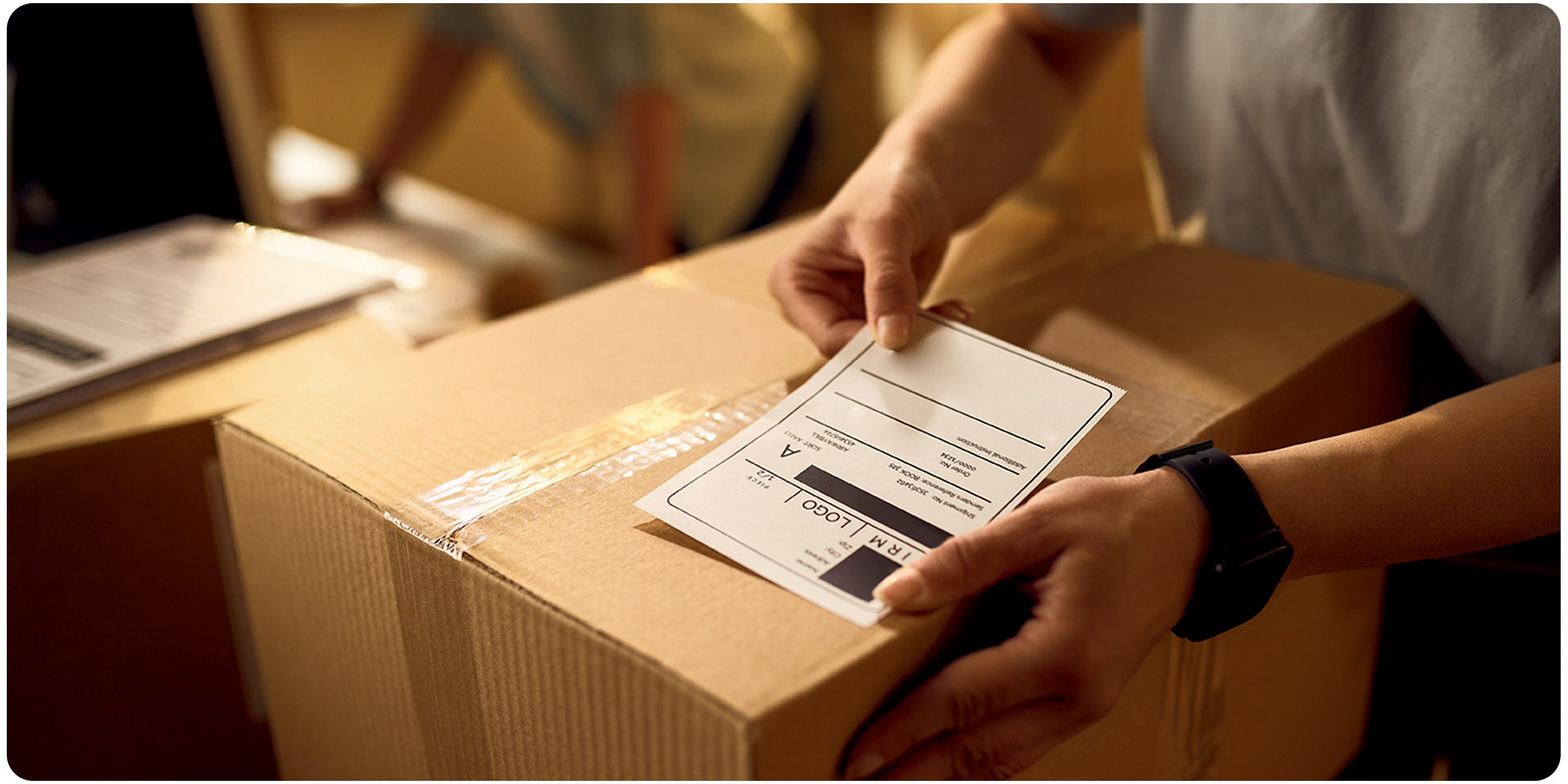 Wide Compatibility
Bluetooth only supports Android, iOS, Windows systems. (Mac OS can only be connected via USB)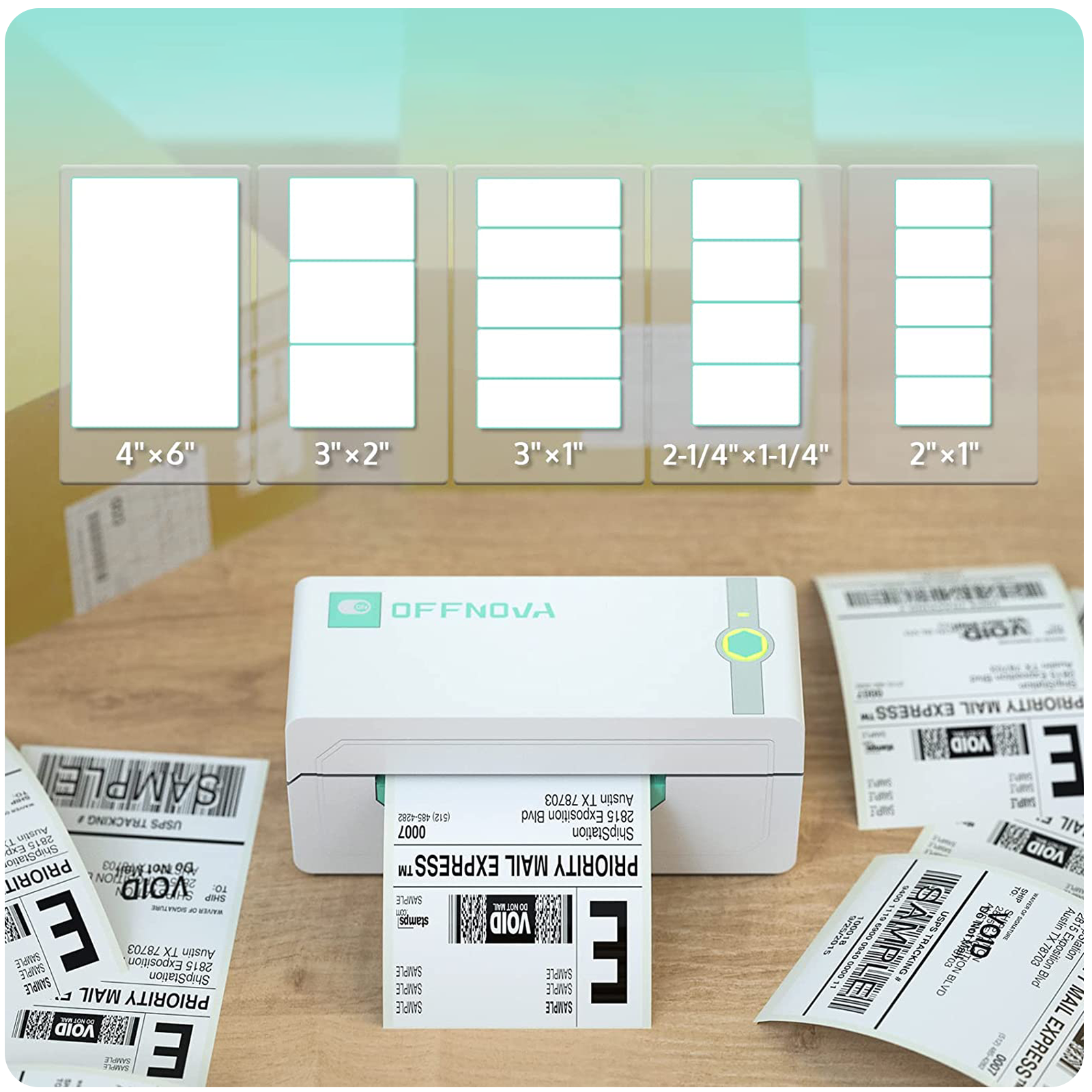 Suitable for Multi-size Labels
Support labels from 1.57" to 4.1" wide, with no restriction on the height.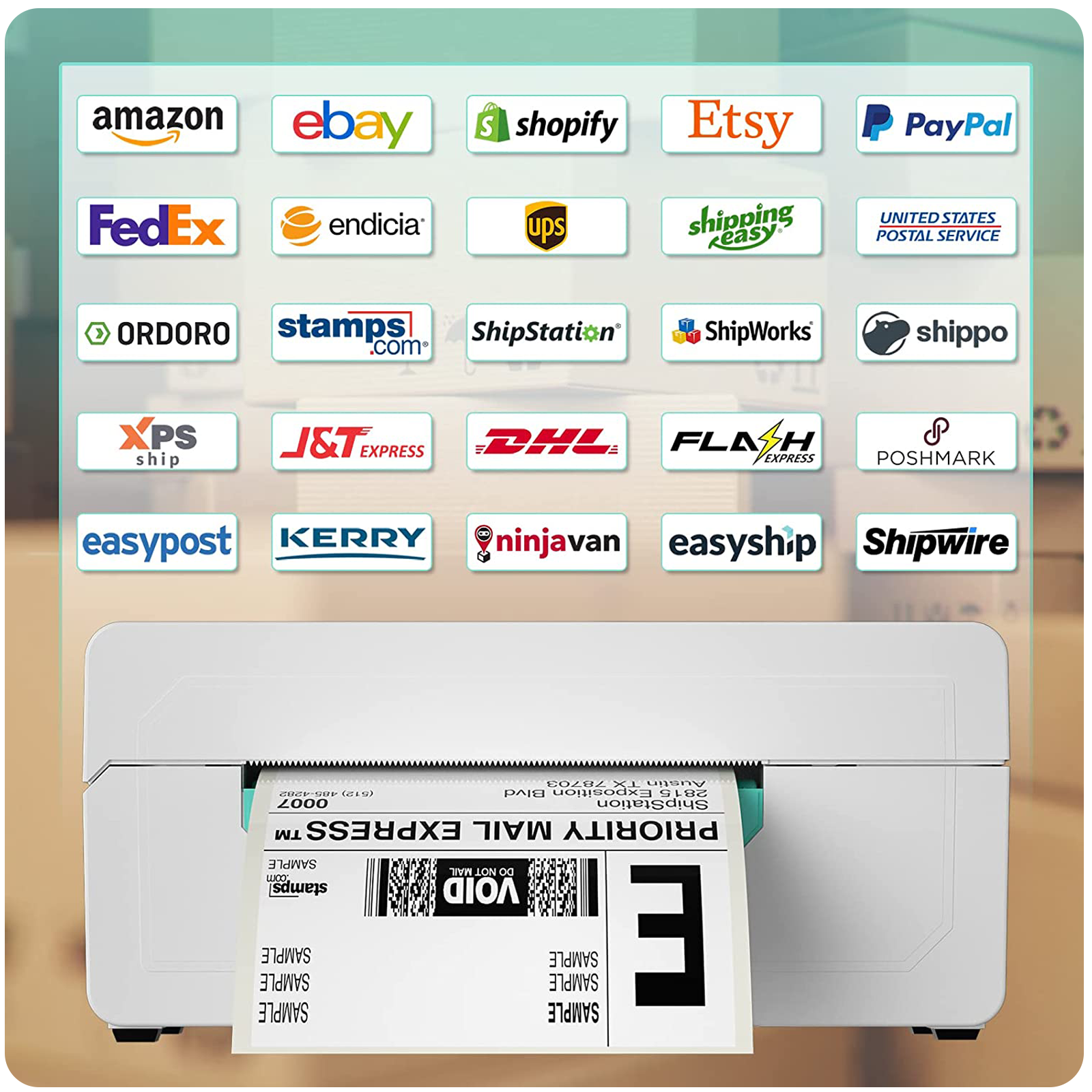 Meet All Your Needs
Work with all major shipping platforms. Shopify, Amazon, Etsy, Poshmark...