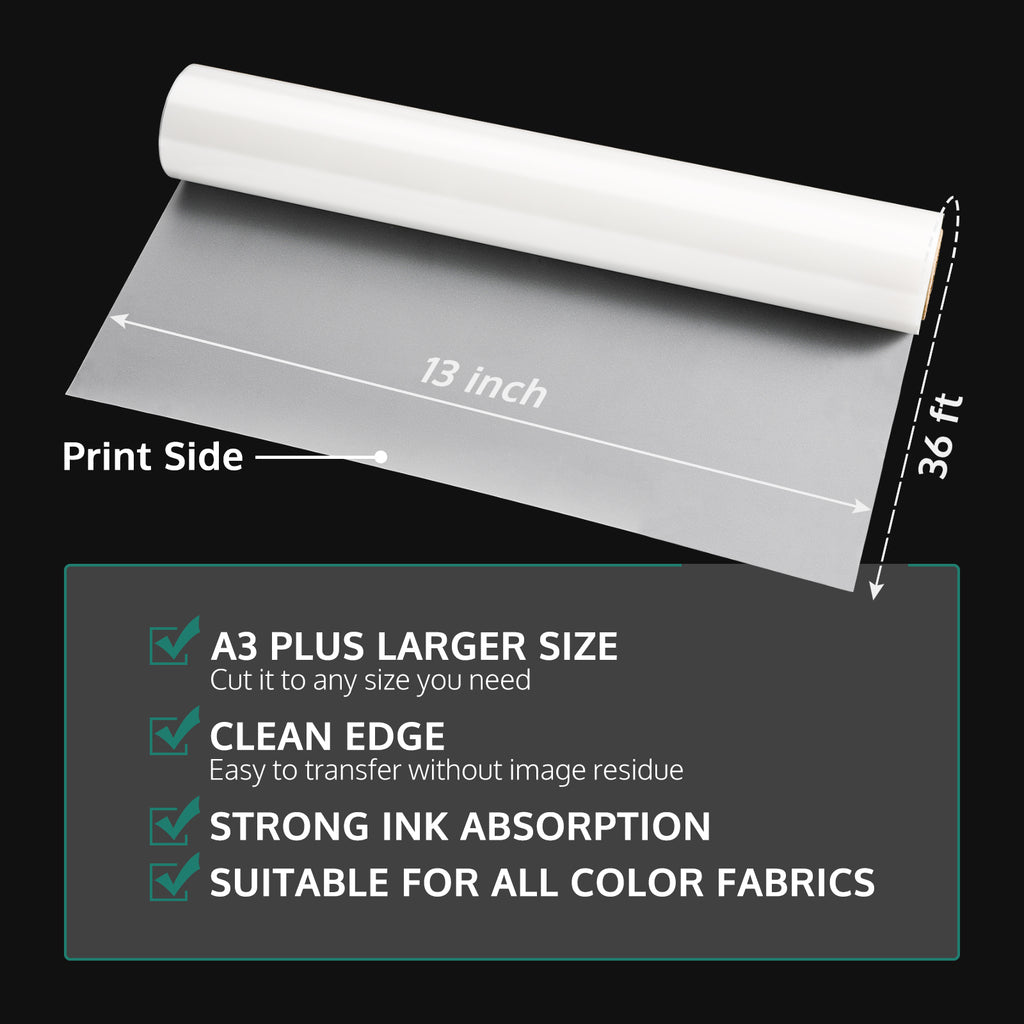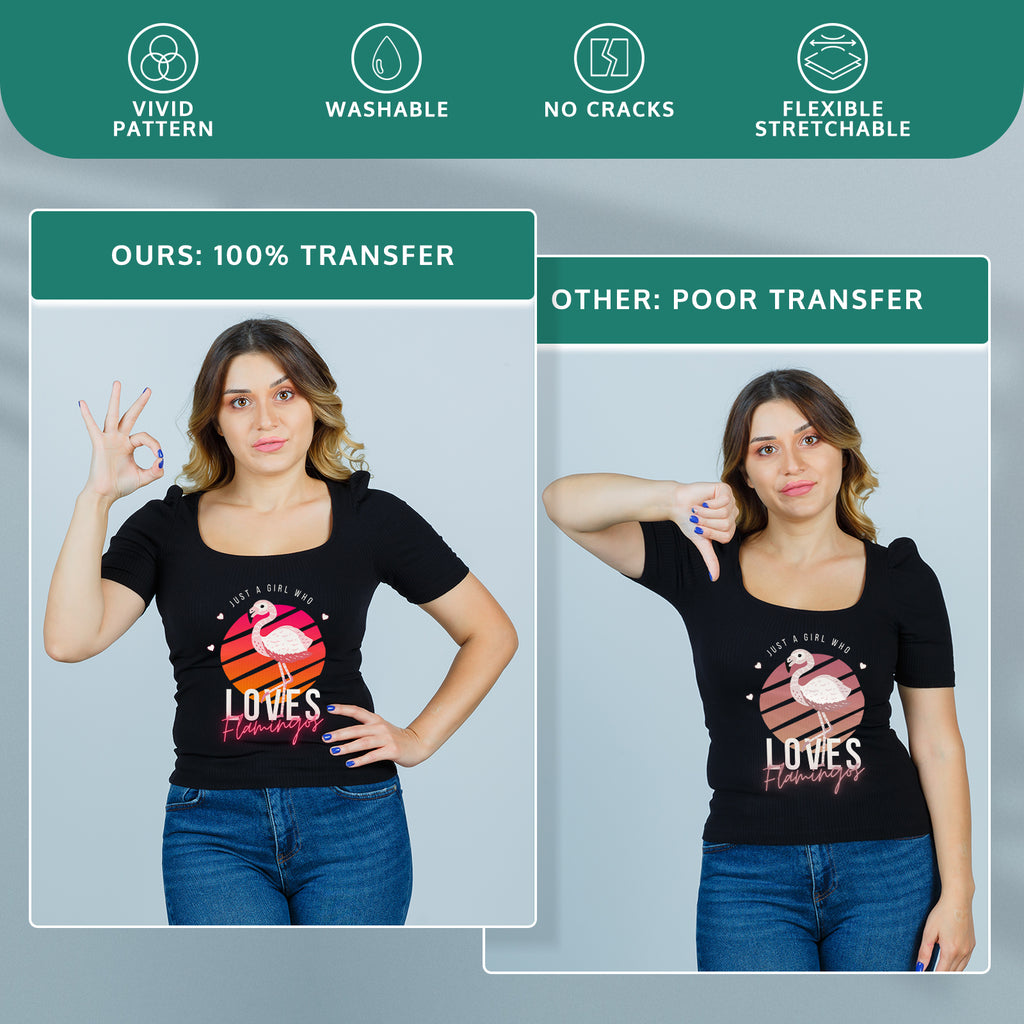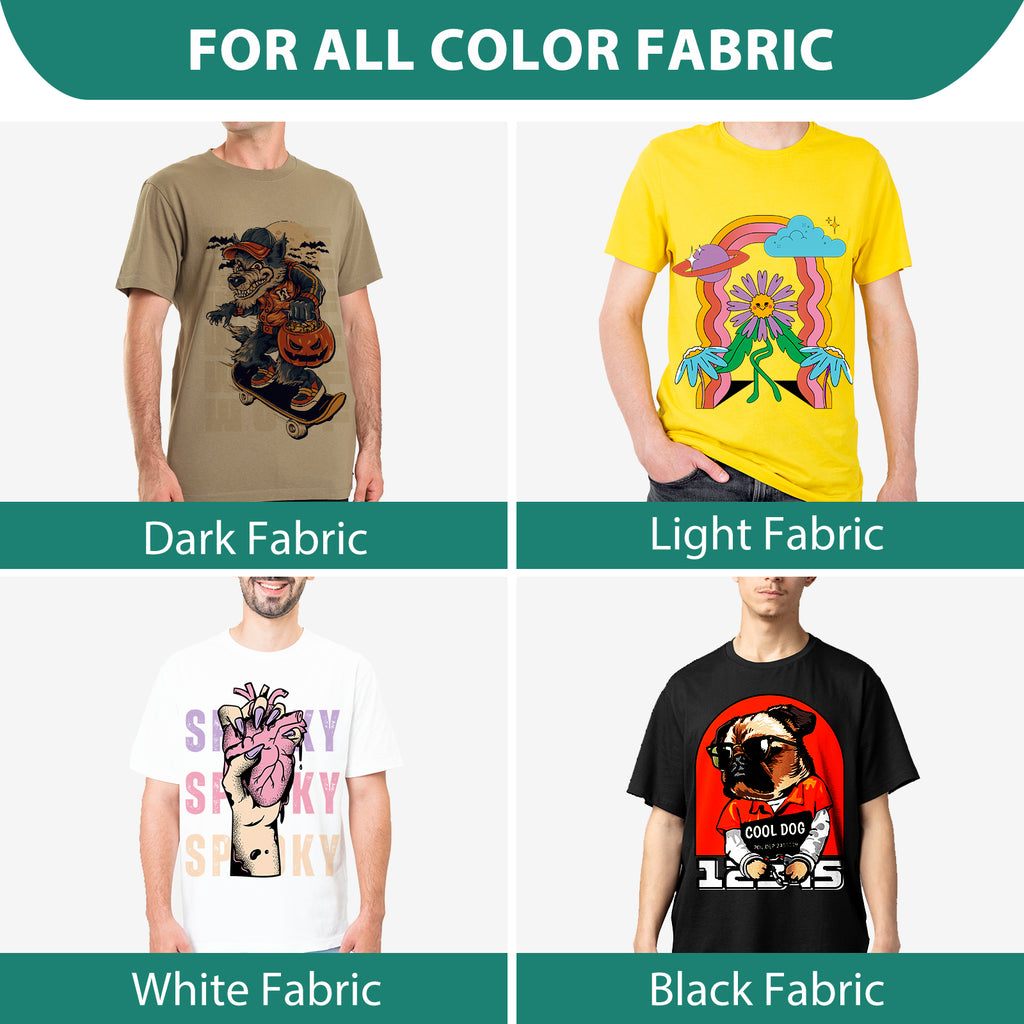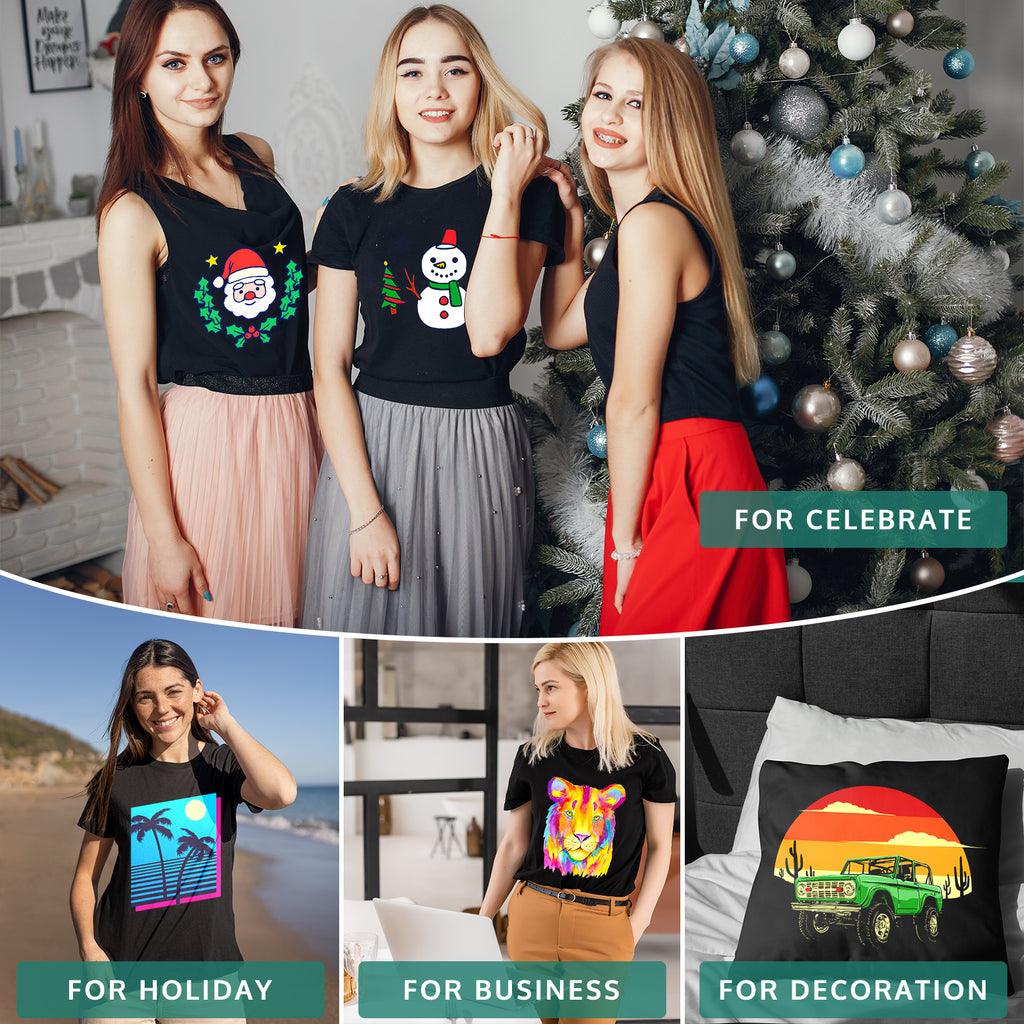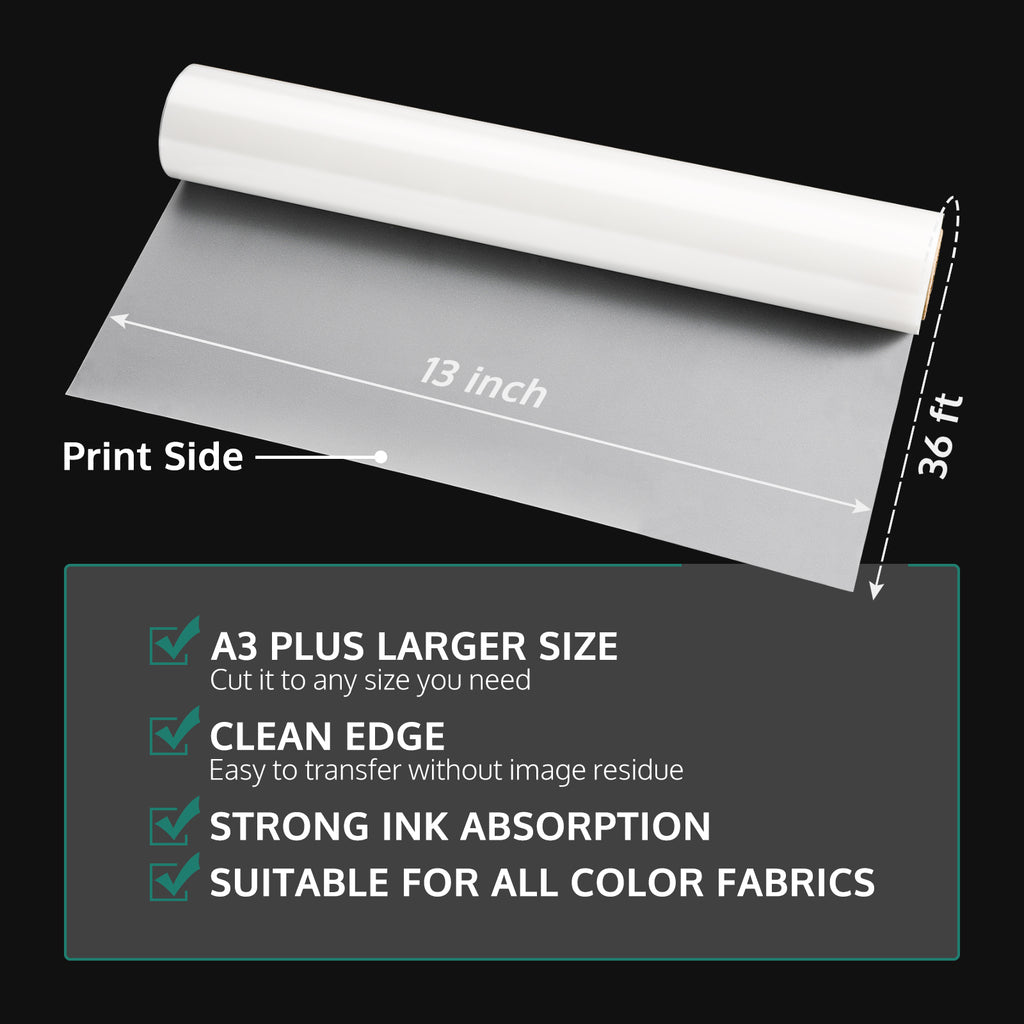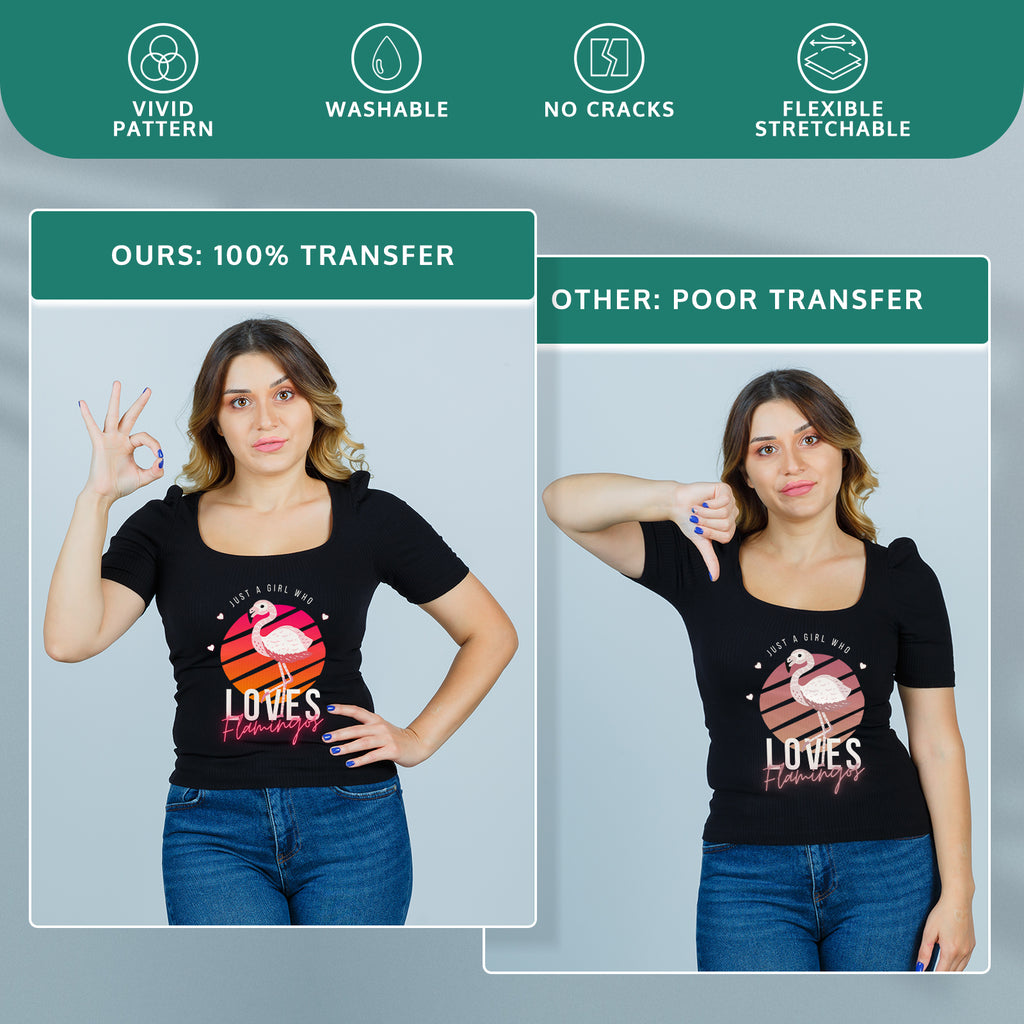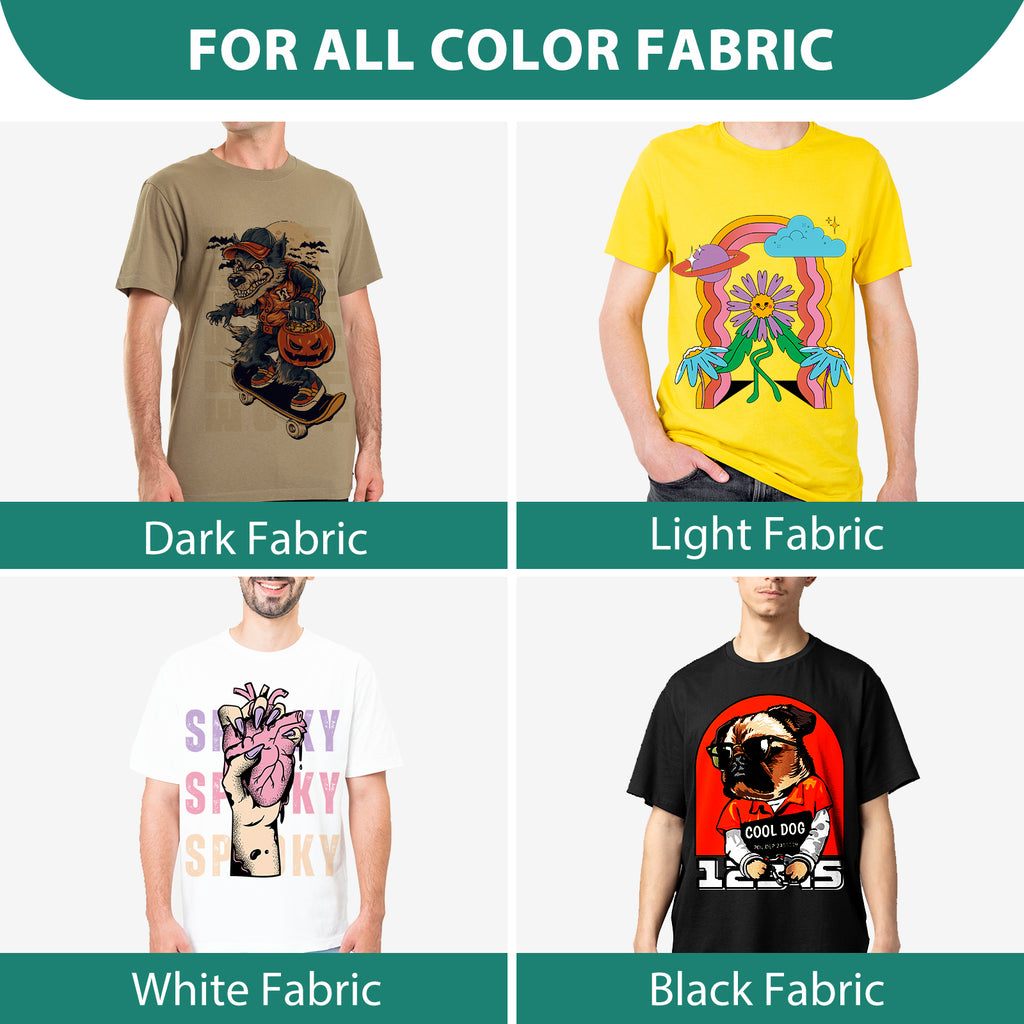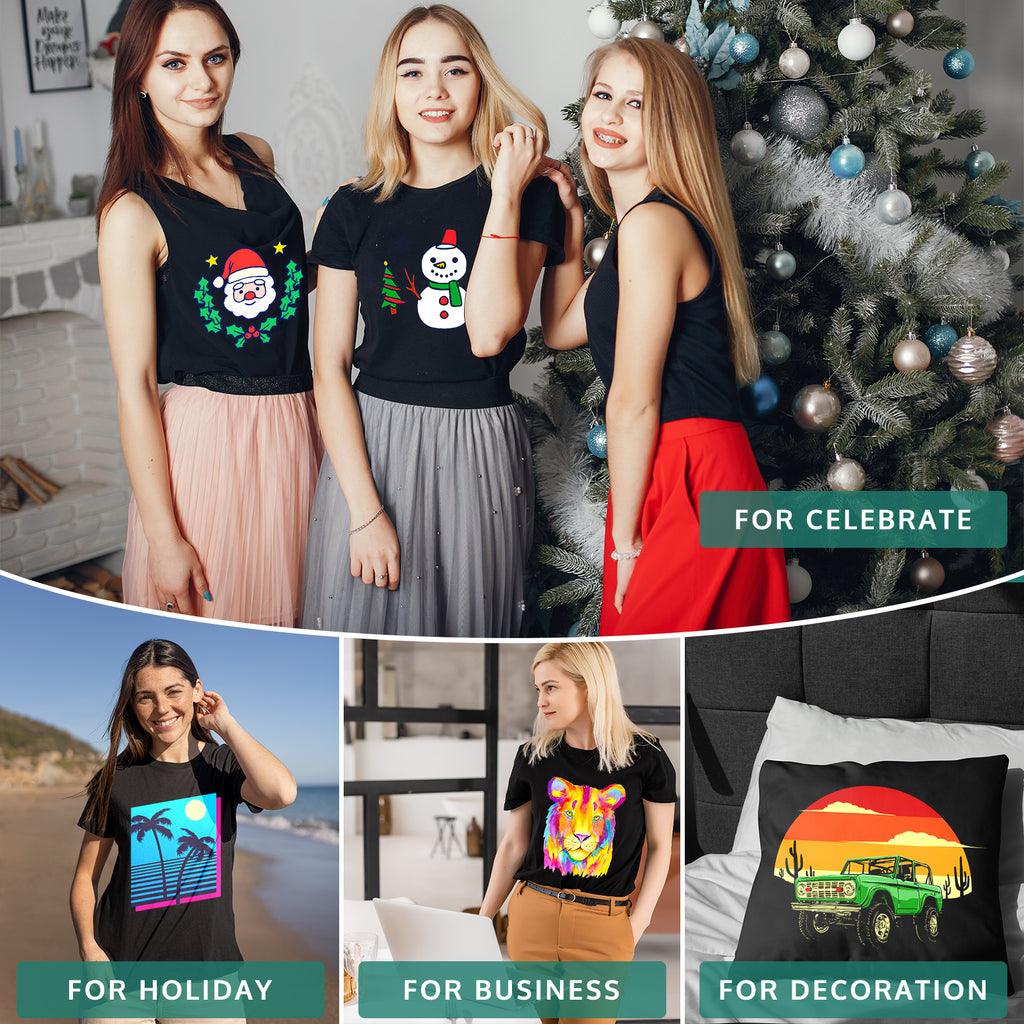 DTF Transfer Film Roll (A3+)
SKU&nbsp&nbspOFN-HPM-PET05
This DTF film roll (A3+) features a glossy finish, ensuring that your prints look professional and clean. It's also easy to use, with a simple feed and cut system, it minimizes waste and maximizes efficiency. Whether you're creating custom t-shirts, hats, bags, or other items, the DTF film roll (A3+) delivers exceptional results that exceed your expectations. With a wide color gamut and excellent adhesion, this film roll produces vibrant and detailed prints that resist fading, cracking, and peeling.
· Size: 13" x 36ft (A3+)
· Compatibility: all desktop DTF printers and heat press machines.
· Recommended Heat Press Settings: 284℉-320℉, 12s-15s under firm pressure
· Allow both warm peel and cool peel.
· Application: cotton, nylon, treated leather, polyester, 50/50 blends, synthetic, or silk. Works in both dark & light fabrics.
· Wash Tips: turn the garment inside out. Machine wash cold. No bleach. No softener.
· Durability: last for at least 2 years
A roll of 13" x 36ft DTF film
Step1
Print out your design on the DTF film via a DTF printer. *Set up the image with 300 resolution at least, the higher resolution the clearer design you get.
Step2
Cover the well-printed film with DTF powder, which ensures the glue powder sticks to the pattern evenly.
Step3
Put the DTF film into the oven to bake, with the temperature between 266℉-302℉, and the baking time 60-120 seconds. This way, the rubber powder will be melted, and the pattern will not crack. Tips: if you don't have an oven, a heat press machine can also help melt the powder.
Step4
Put the DTF film on the fabric, apply heat & pressure with the heat press machine (temperature: 284℉-320℉, time: 12s-15s), then the patterns can be 100% transferred on fabric.
FAQ
How does a DTF powder curing oven work?
A Direct to Film Powder Curing Oven works by using heat to melt and cure the powder coating onto the product. The oven heats up the product and the powder coating to a specific temperature, causing the powder to melt and flow onto the product's surface. The powder then cures into a hard, durable finish.
What is the purpose of the DTF curing oven? If you have a heat press is the oven necessary?
What happens if I cure the print for longer than usual? Does it damage the print?
My oven won't heat up to the proper temperature. What can I do?
Is it okay if the film is a little crooked when placed in the oven?
Is the oven heat panel at 302℉ or is the print surface supposed to be at 302℉? Also, what's the height between the heat panel and the film?
Can I put in a stack of film all at once?
What is the warranty policy?