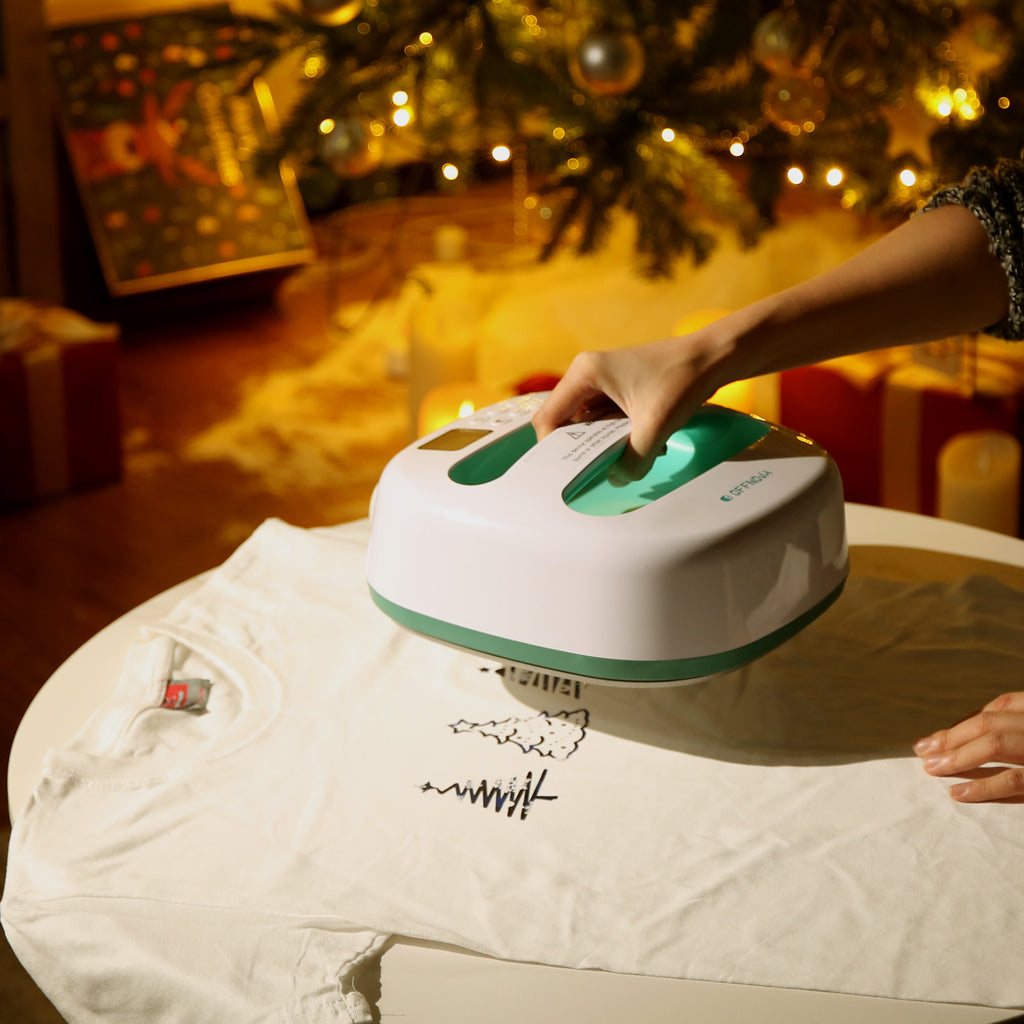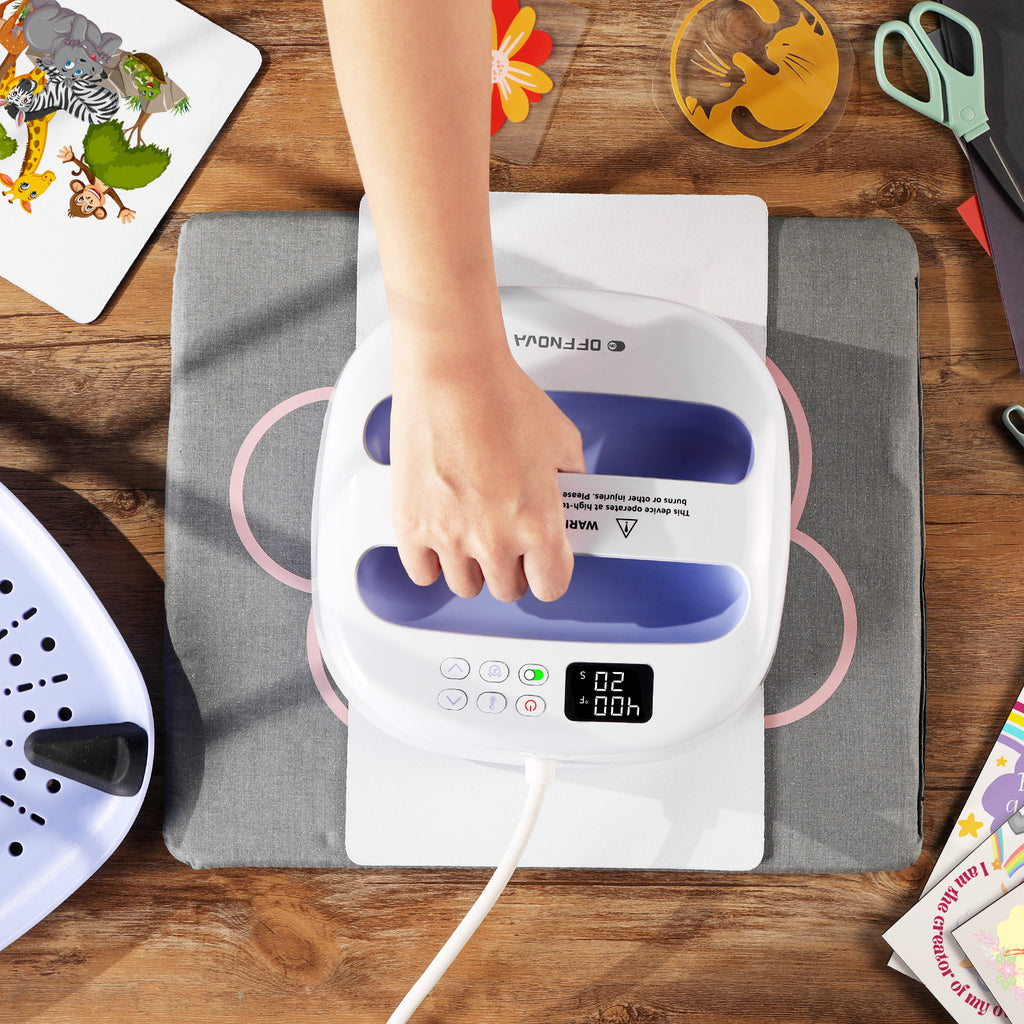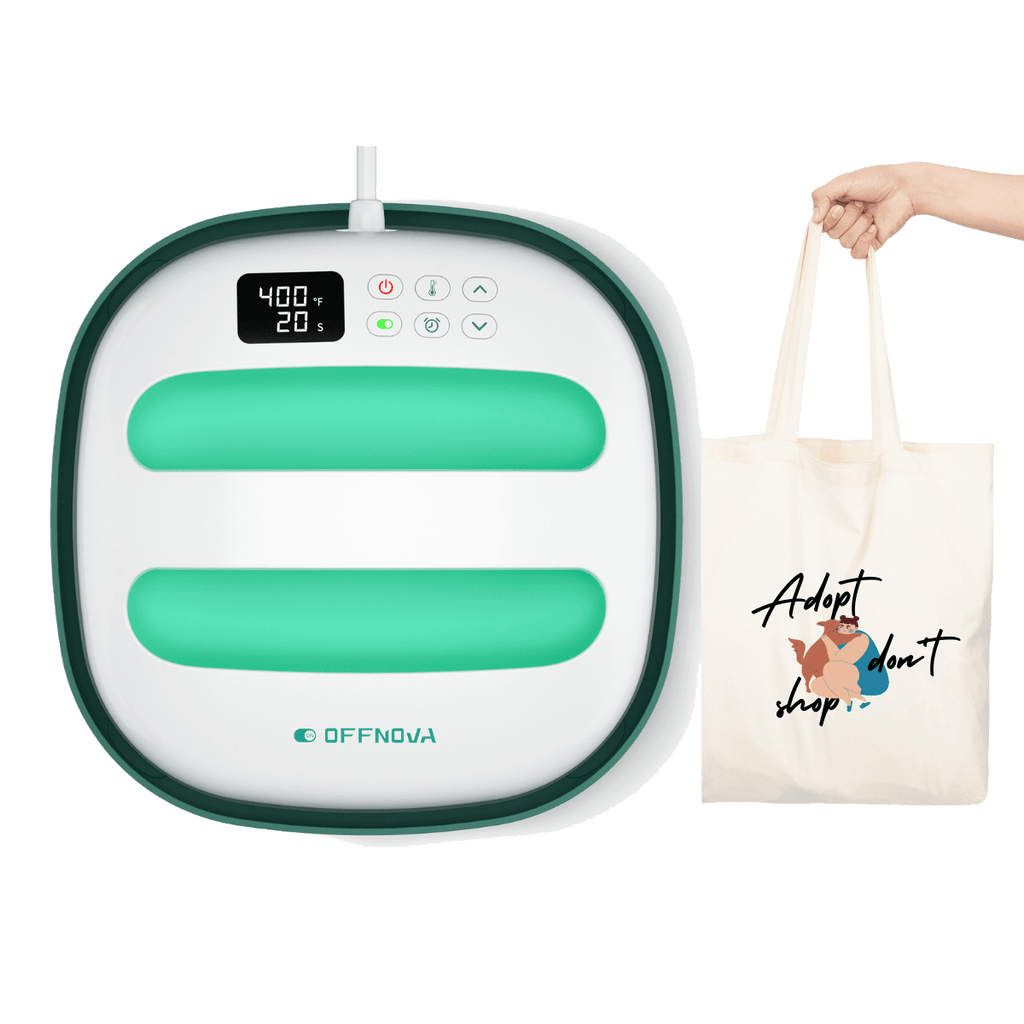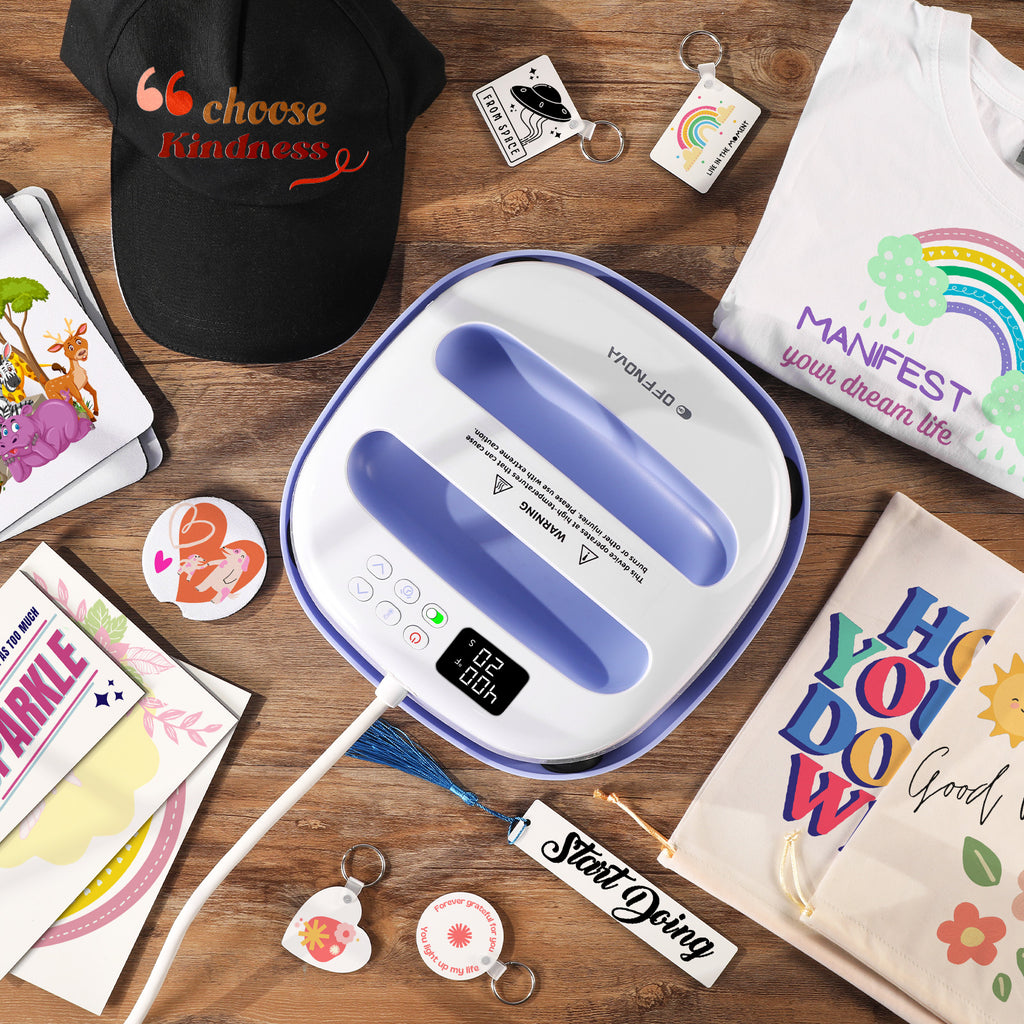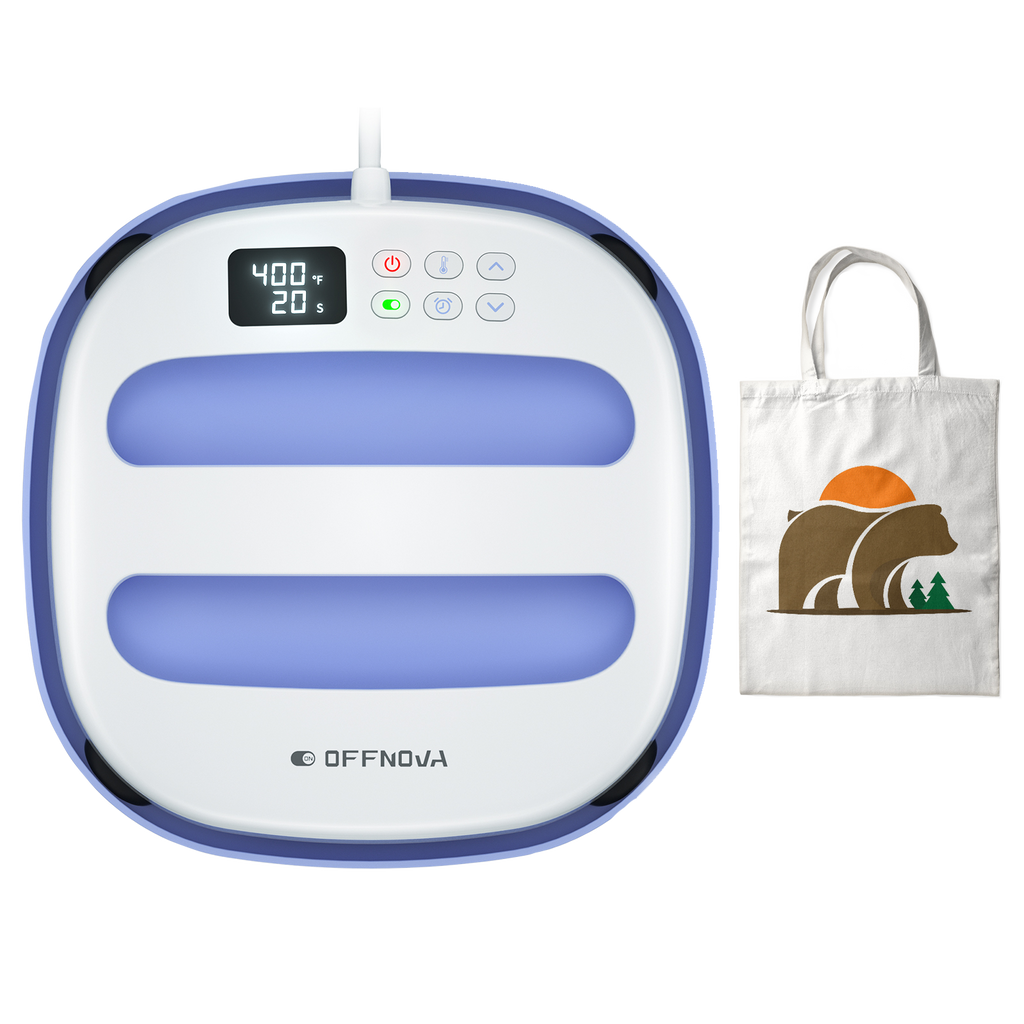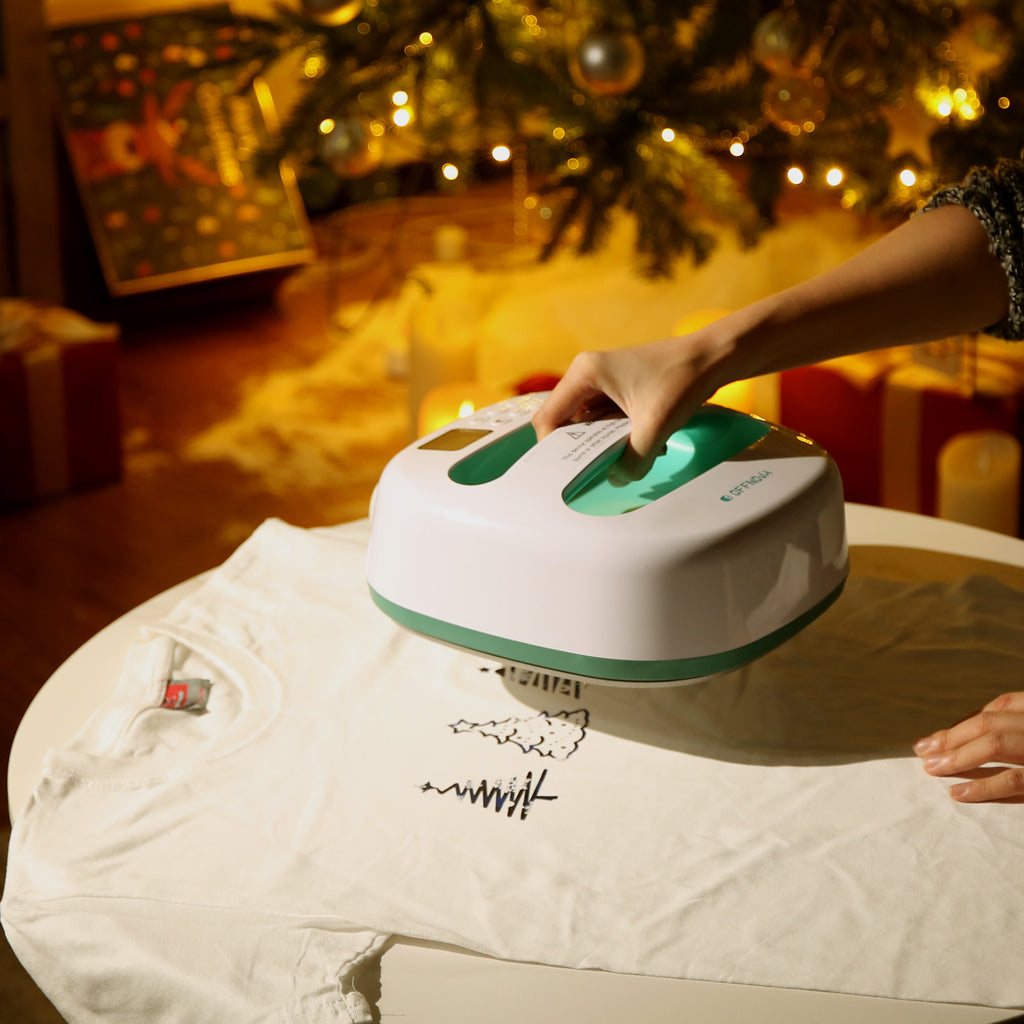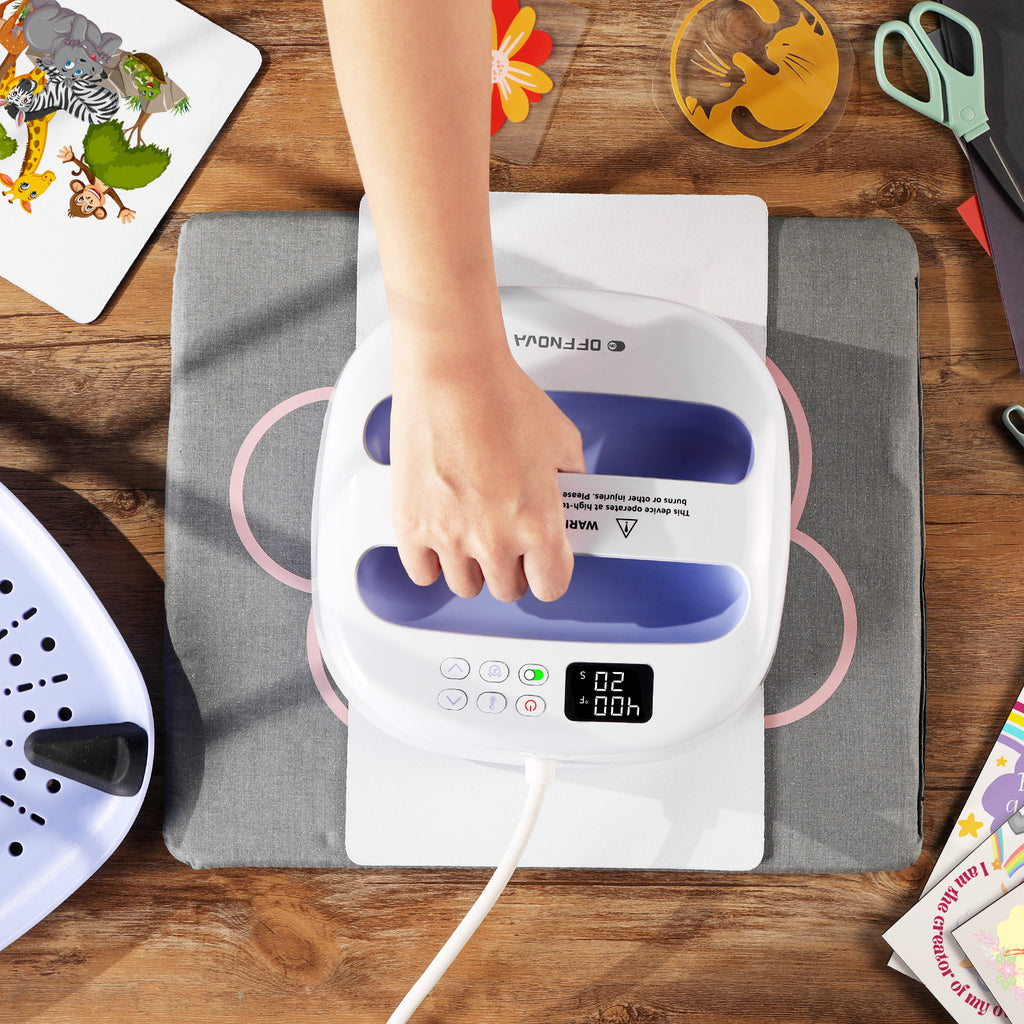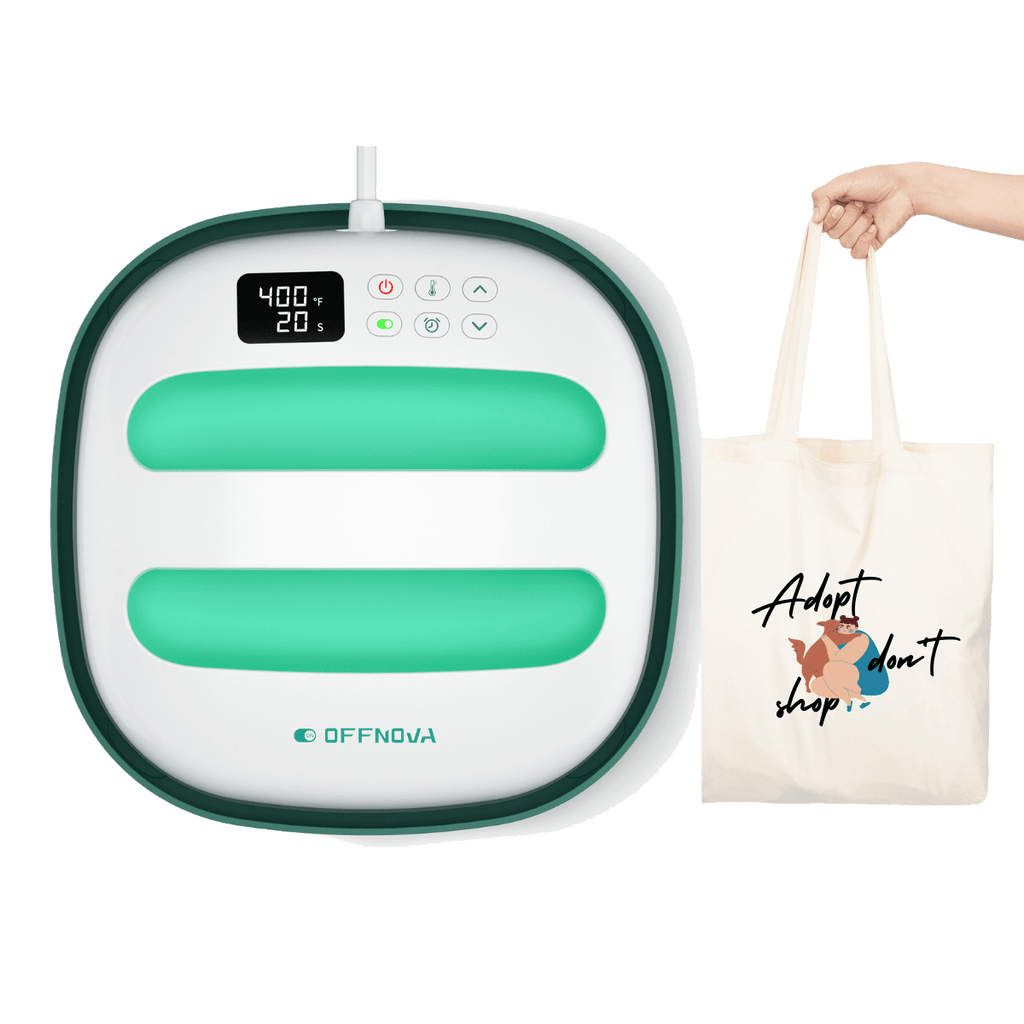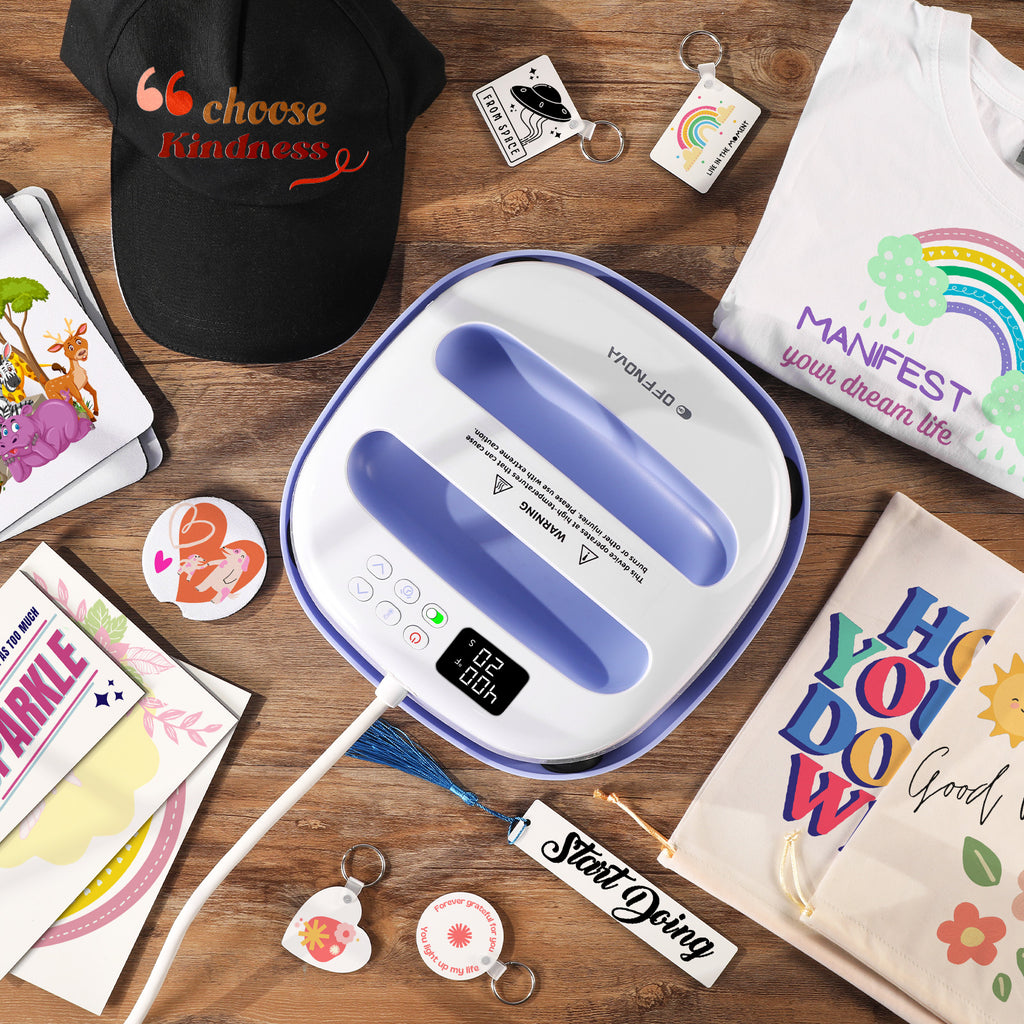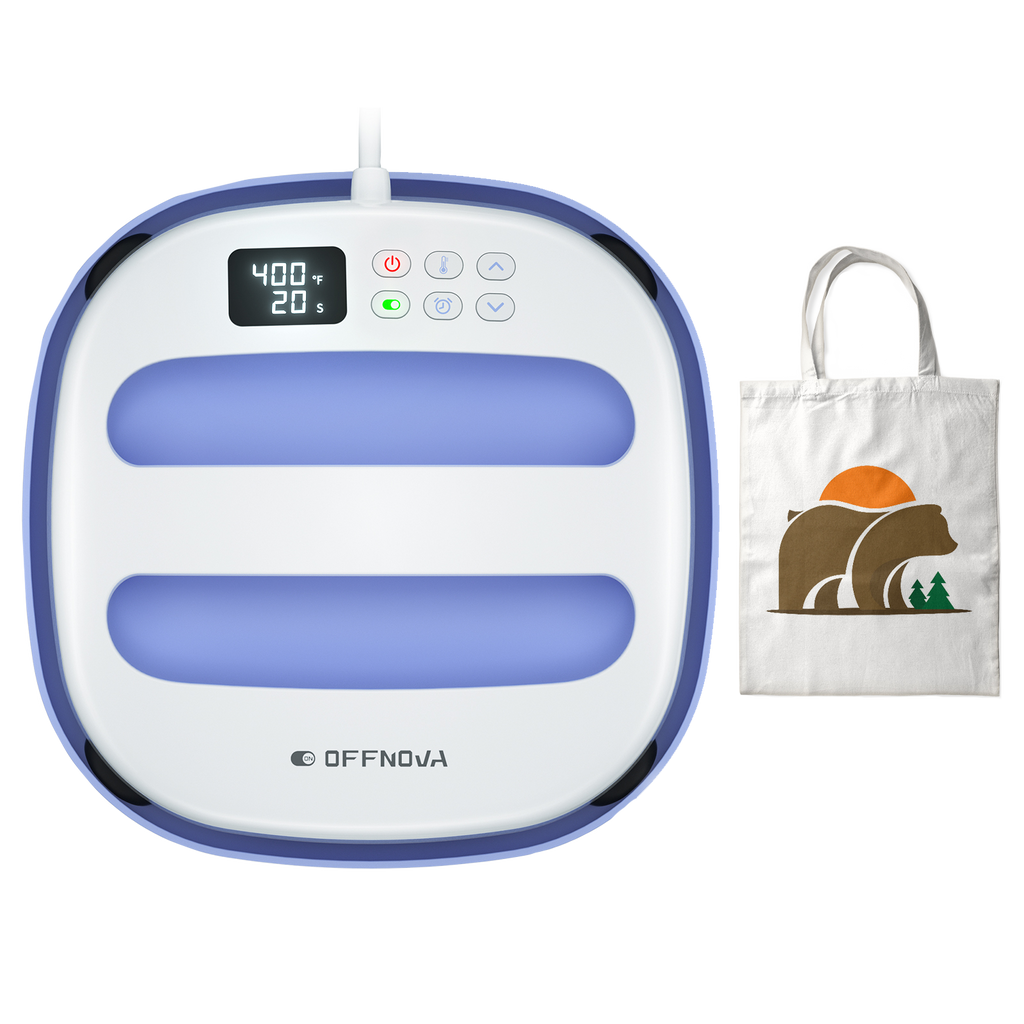 9"x 9" Heat Press Machine
SKU&nbsp&nbspOFN-HPM-01LC
This 9"x9" heat press machine is a versatile tool that can be used for a variety of tasks, from pressing vinyl decals to heat transferring images onto t-shirts. The machine comes with a digital LED display that makes it easy to set the temperature and timer, and it also features an automatic shut-off function for safety. The 9"x9" plate provides ample space for larger projects. The non-stick surface of the plate prevents scorching and makes cleanup a breeze. Whether you're a professional graphic designer or a DIY enthusiast, the 9"x9" heat press machine is a valuable addition to your arsenal.
Check Heat Guide to find the correct temperature and time setting for your projects.
· Size: 9"x9"
· Weight: 8.14lbs
· Output: 1150W
· Maximum Heating Temperature: 400℉ (205℃)
· Temperature Difference (center→edge): 40℉ (5℃)
· Safety Upgrades: retardant ABS/PA materials, built-in heat shield
· Compatibility: major brands of iron-on (HTV), Infusible Ink™ and sublimation products
· Applications: T-shirts, tote bags, backpacks, pillows, mouse pads, baby clothes, patches, etc.
1 x Heat press machine
1 x Solid insulation base
1 x Blank tote bag
1 x Manual
1 x Logo sticker
4 x HTV sheets
Heat Press Machine
Makes making shirts a lot easier
Effortless & Convenient Use
Just set the temperature and time to your desired levels before pressing START - it's that simple.
Efficient & High Quality Transfer
The dual tube, high output system ensures maximum efficiency while still maintaining its compact size.
Superior Safety Designs
Give you peace of mind and ease your worries.