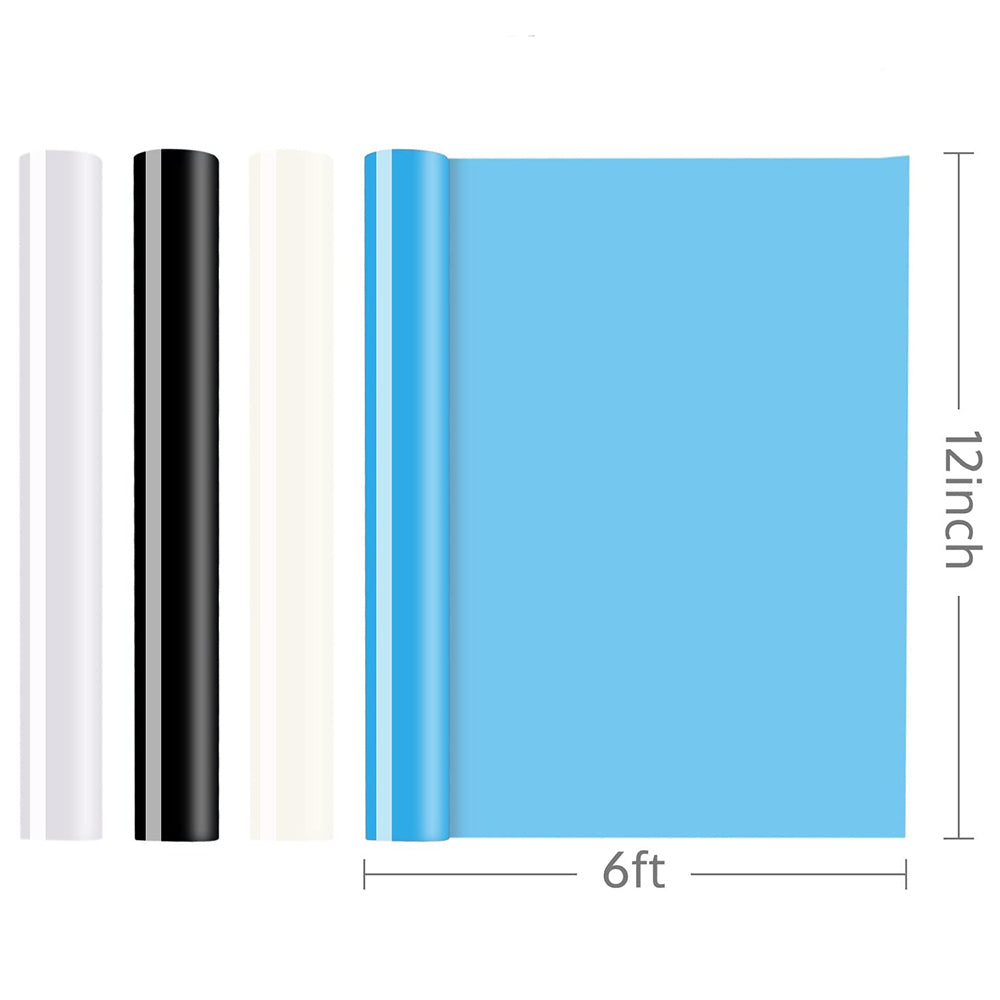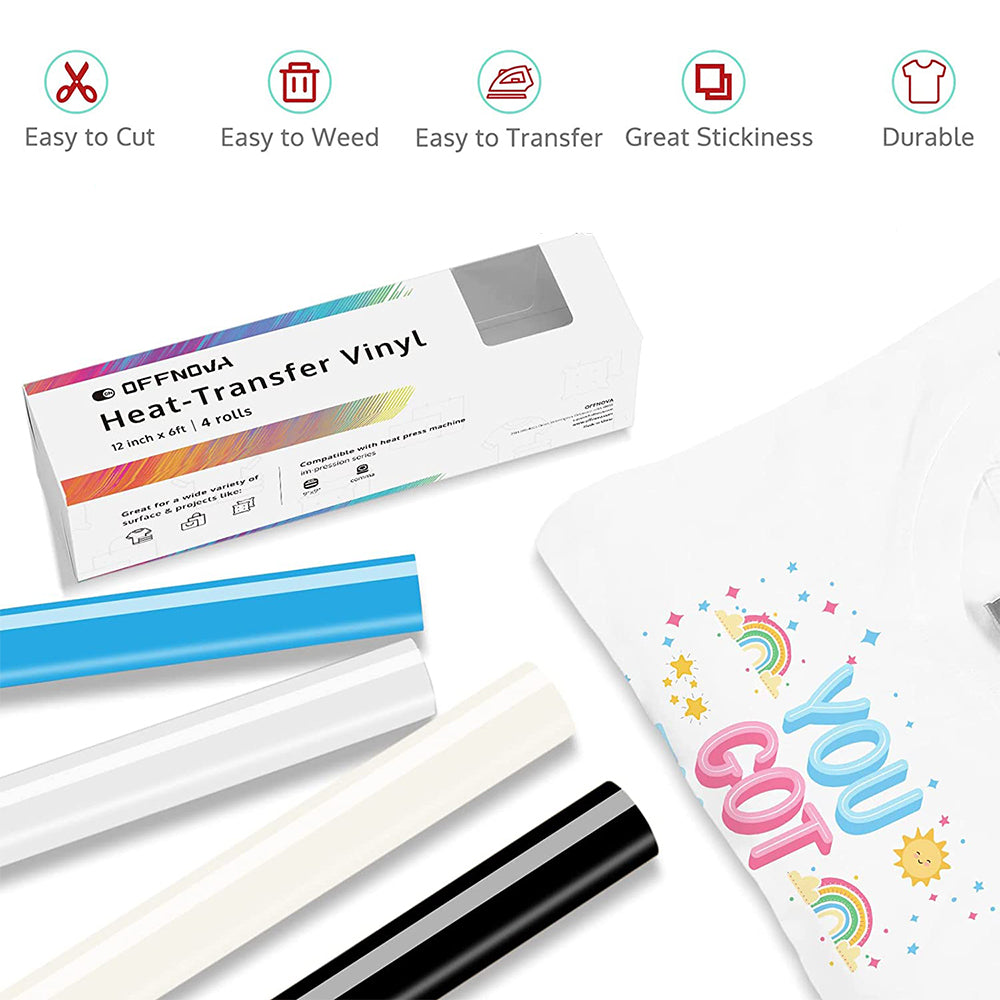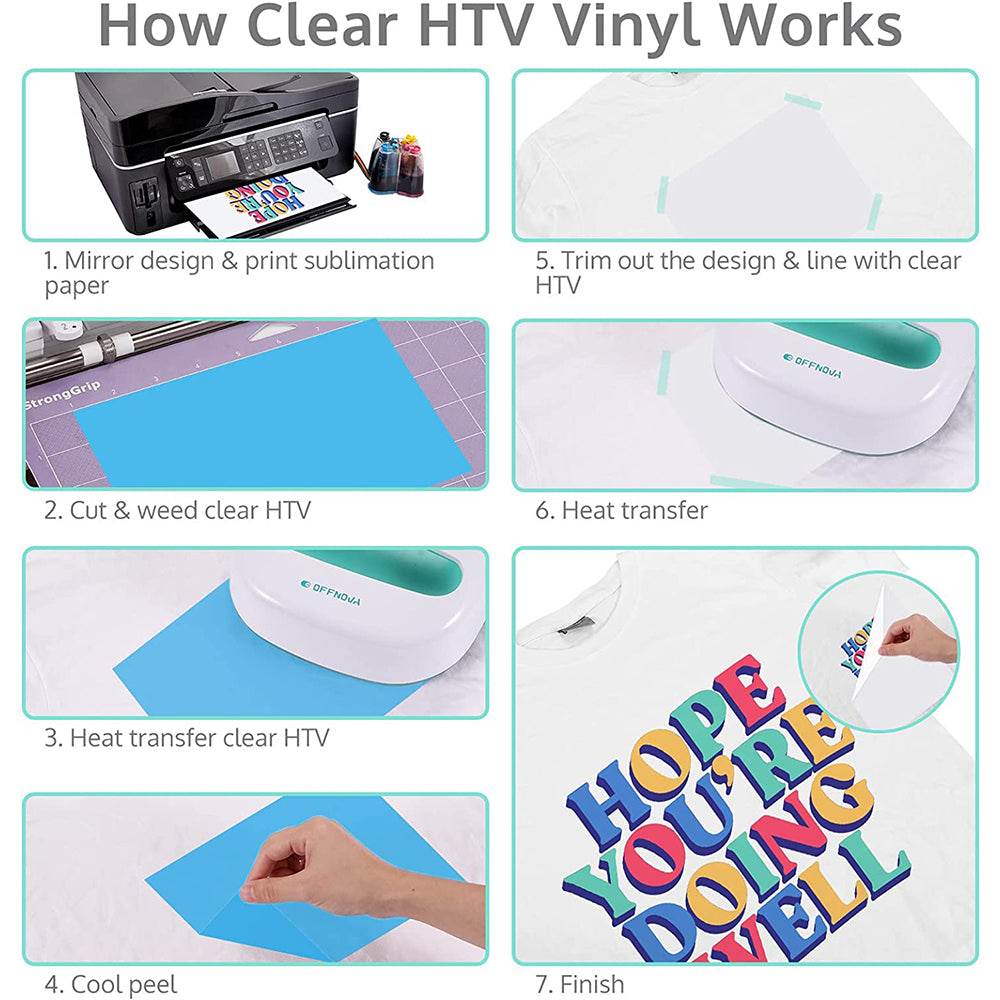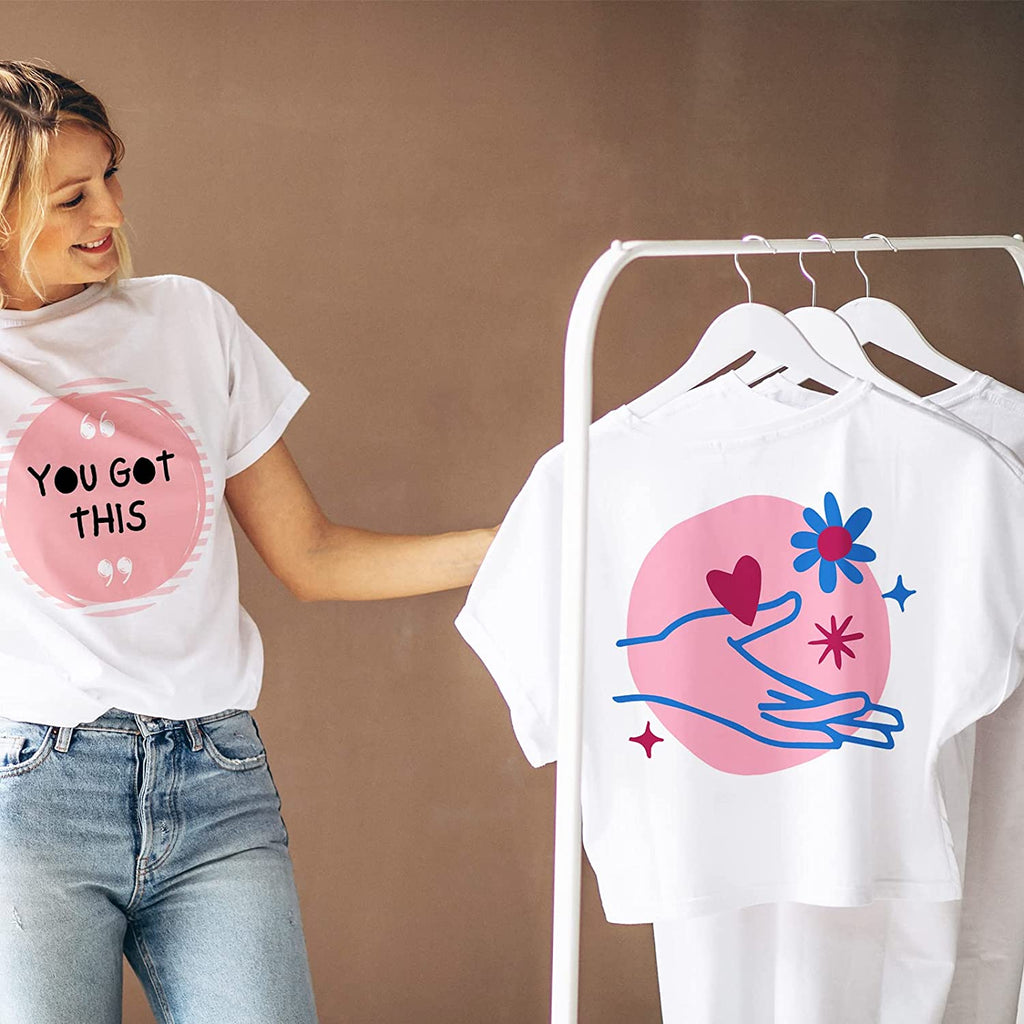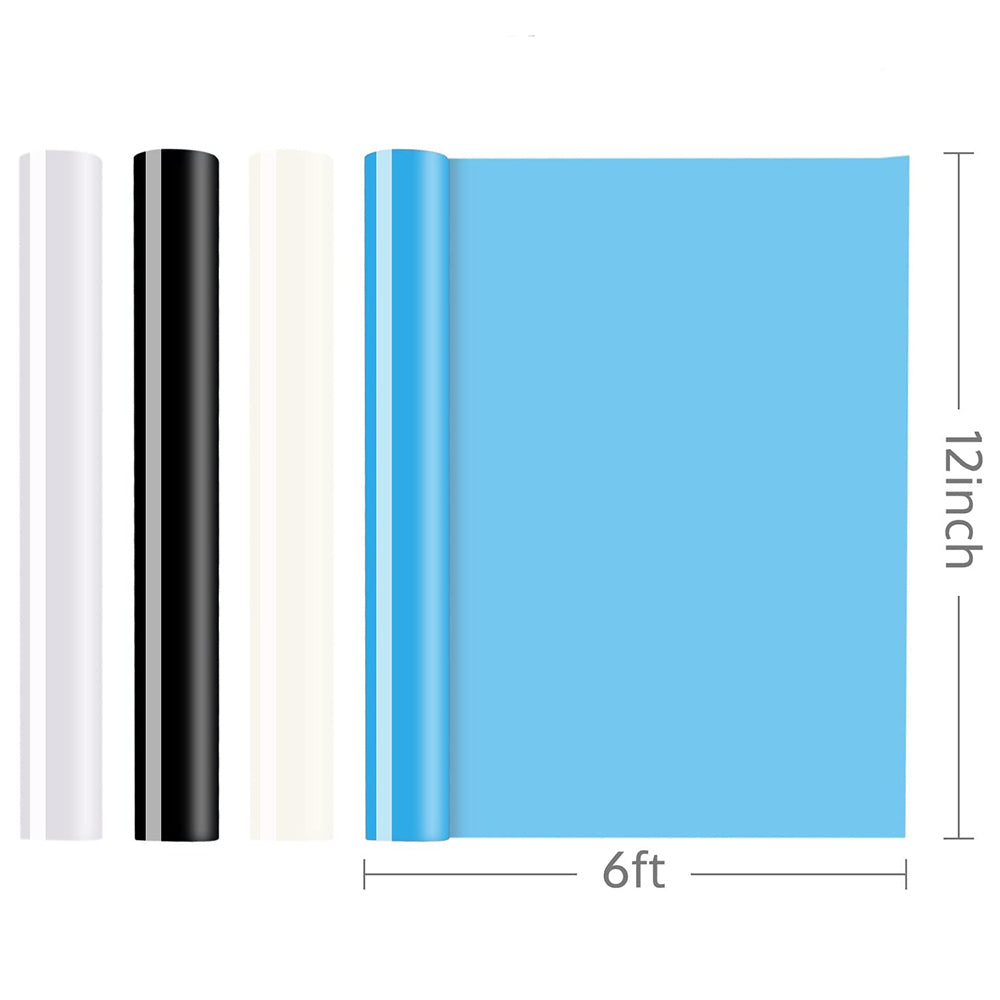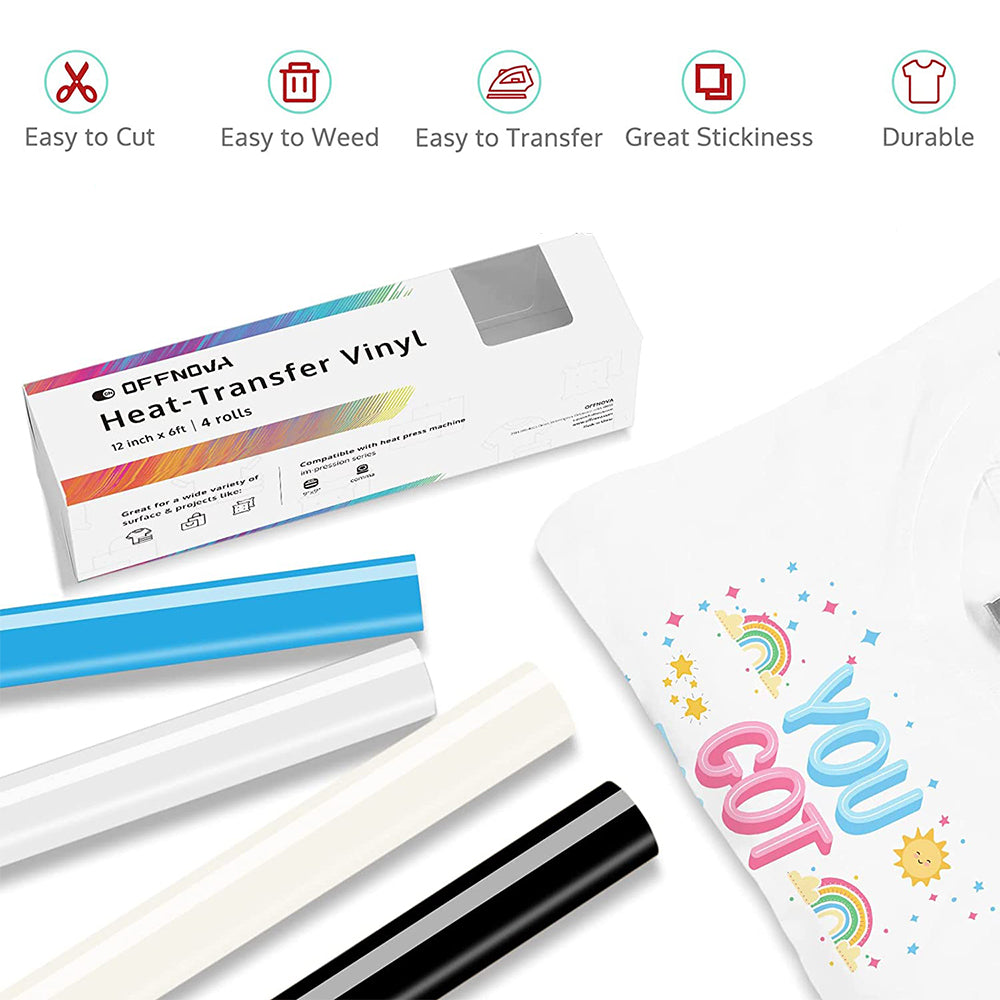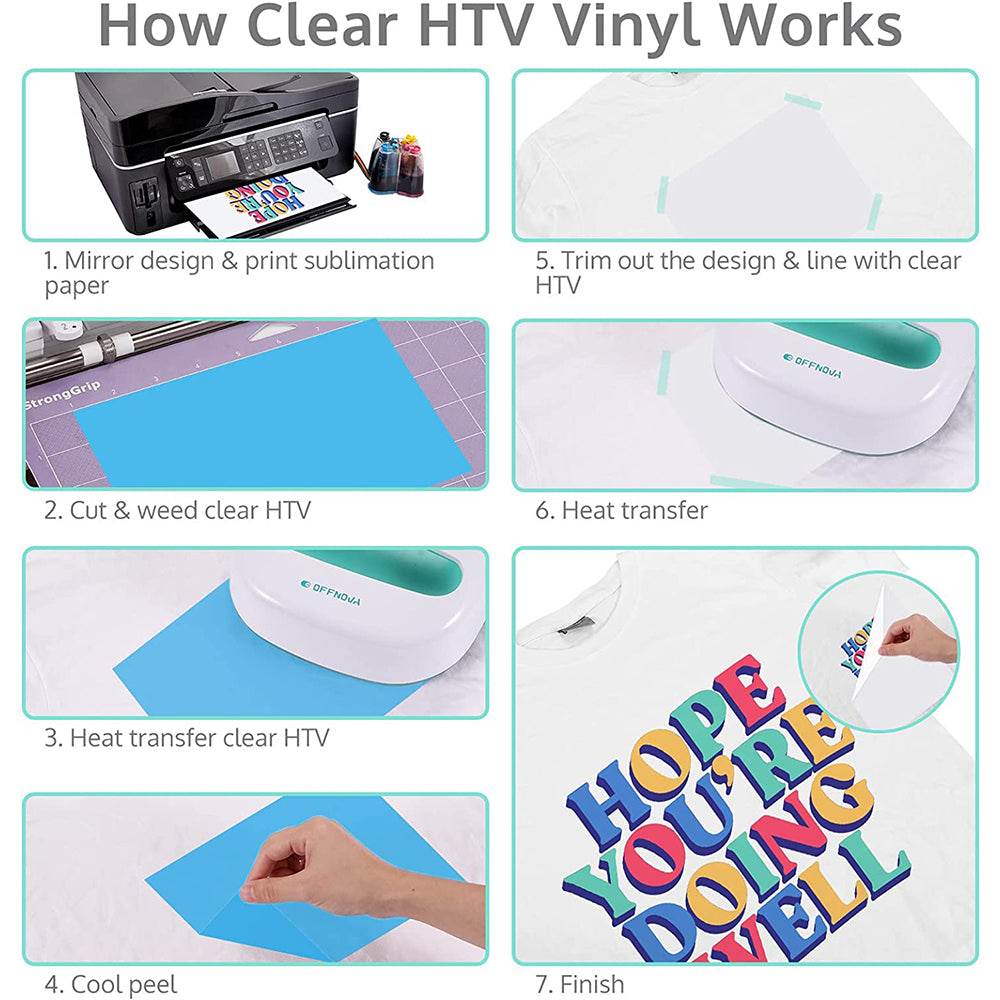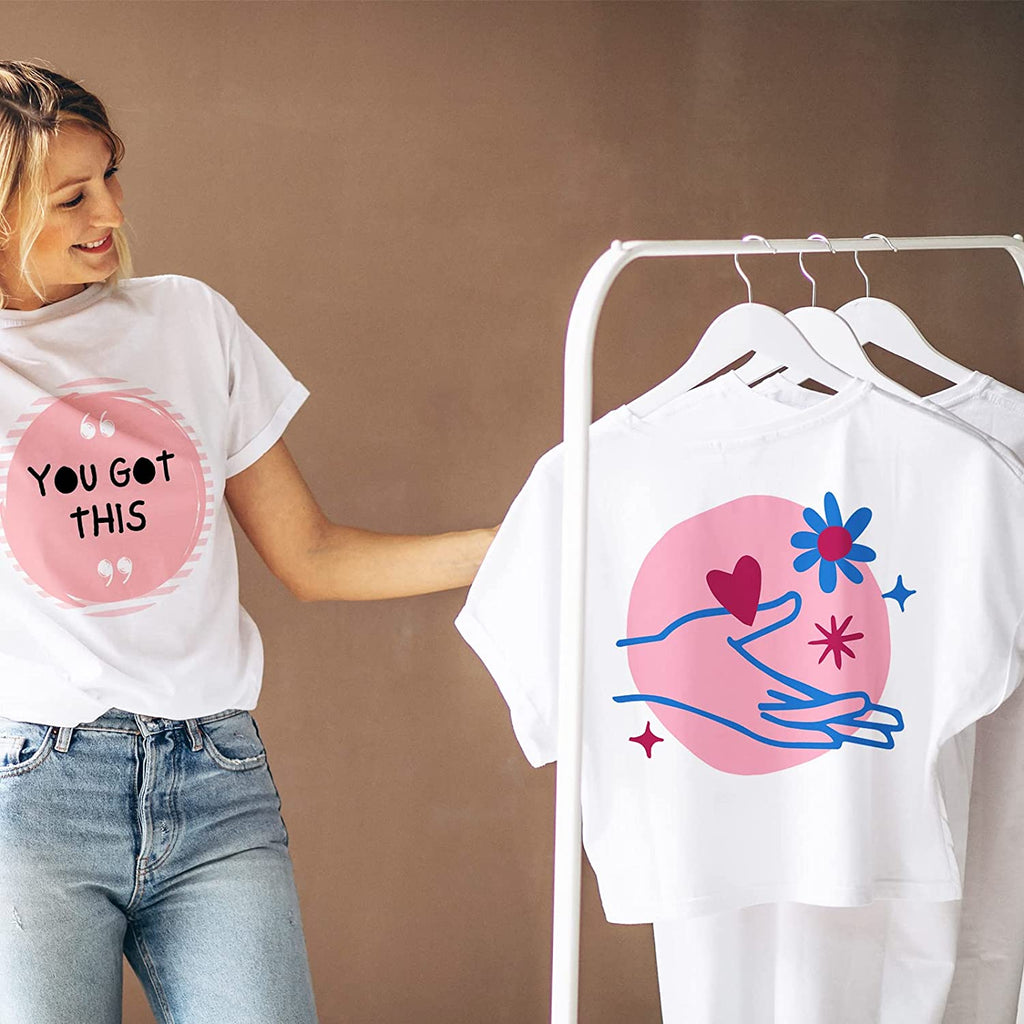 Heat Transfer Vinyl (Black & White & Clear Matte & Clear Glossy)
SKU&nbsp&nbspOFN-VYL-H12F24-0204
This set of heat transfer vinyl includes HTV in classic colors and two rolls of Clear HTV. They are designed to work with any cutting machine, and can be easily transferred and applied with any heat press machine. With 12" x 6ft of vinyl per roll, you'll have plenty of material to create custom designs, logos or letters for a variety of clothing items, including hats, t-shirts, sweatshirts and backpacks. The Clear HTV performs a transparent visual effect. When you are trying to do sublimation on cotton fabric, they are an incredible alternative.
· Size: 12" x 6ft
· Compatibility: Cricut, Silhouette, other cutting machines.
· Matchable Cutting Mat: 12"x12" / 12"x24"
· Heat Guide: please click here to check the recommended settings for different materials.
· Application: hats, T-shirts, sweatshirts, backpack, tote bags, canvas shoes, pillow case, etc.
· How To Use Clear HTV: cut the Clear HTV with scissor or cutting machine (make sure the shape align the sublimation design) → put the Clear HTV on clothing with glossy side facing up → apply pressure & heat (390-400℉, 10-20s) → cool peel → put the sublimation design on Clear HTV with design facing down → apply pressure & heat (390-400℉, 40-50s) → warm peel
· Laundry Tips: washing after 24 hours; regular wash only; use normal settings when dried in the dryer.
· ❌Do Nots: bleach & dry clean
1 roll Black HTV vinyl
1 roll White HTV vinyl
2 rolls Clear Sublimation HTV Vinyl
Heat Transfer Vinyl
Trending color bundle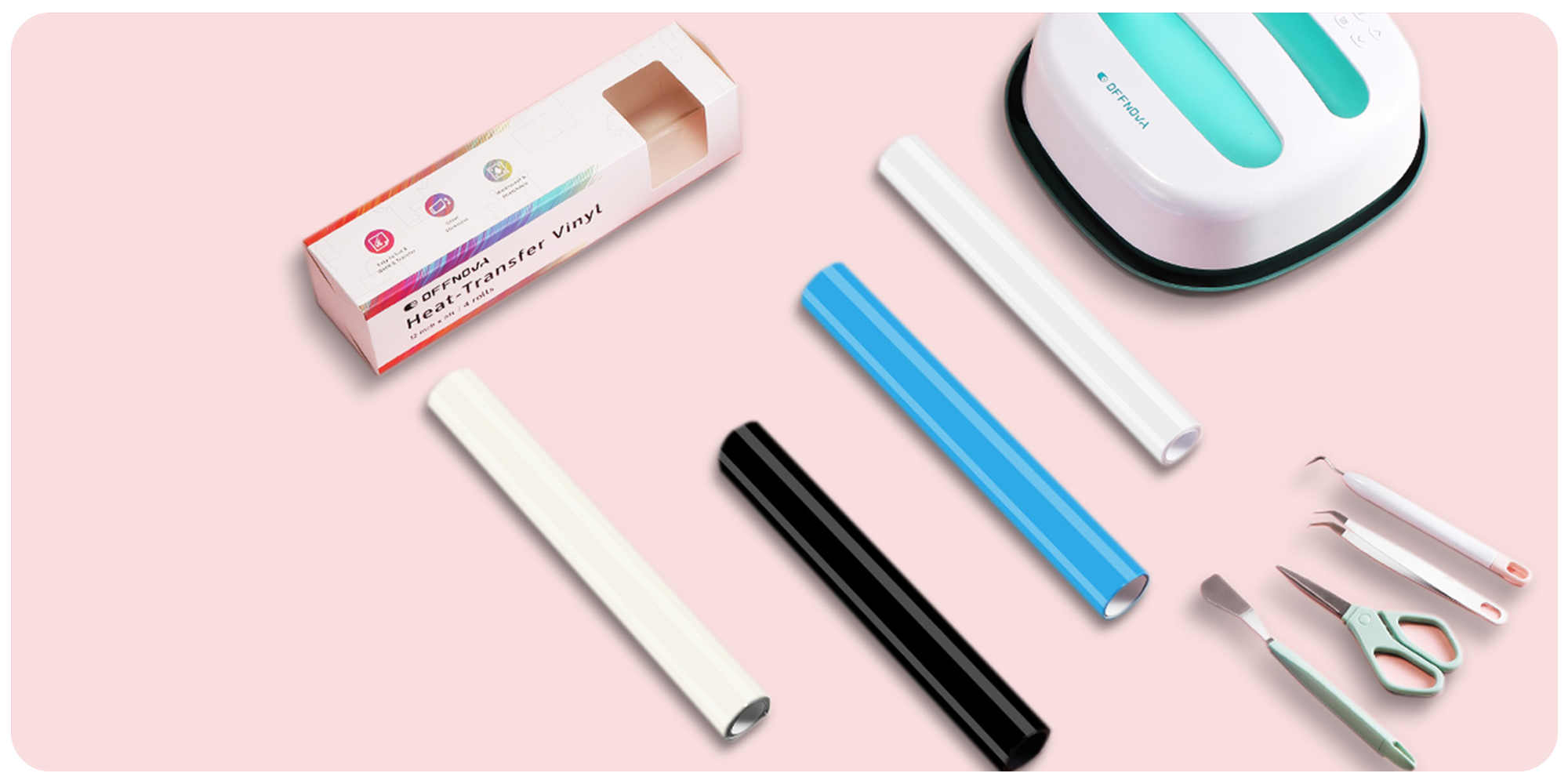 Easy To Cut
It works with Cricut, Silhouette and most of cutting machines on market.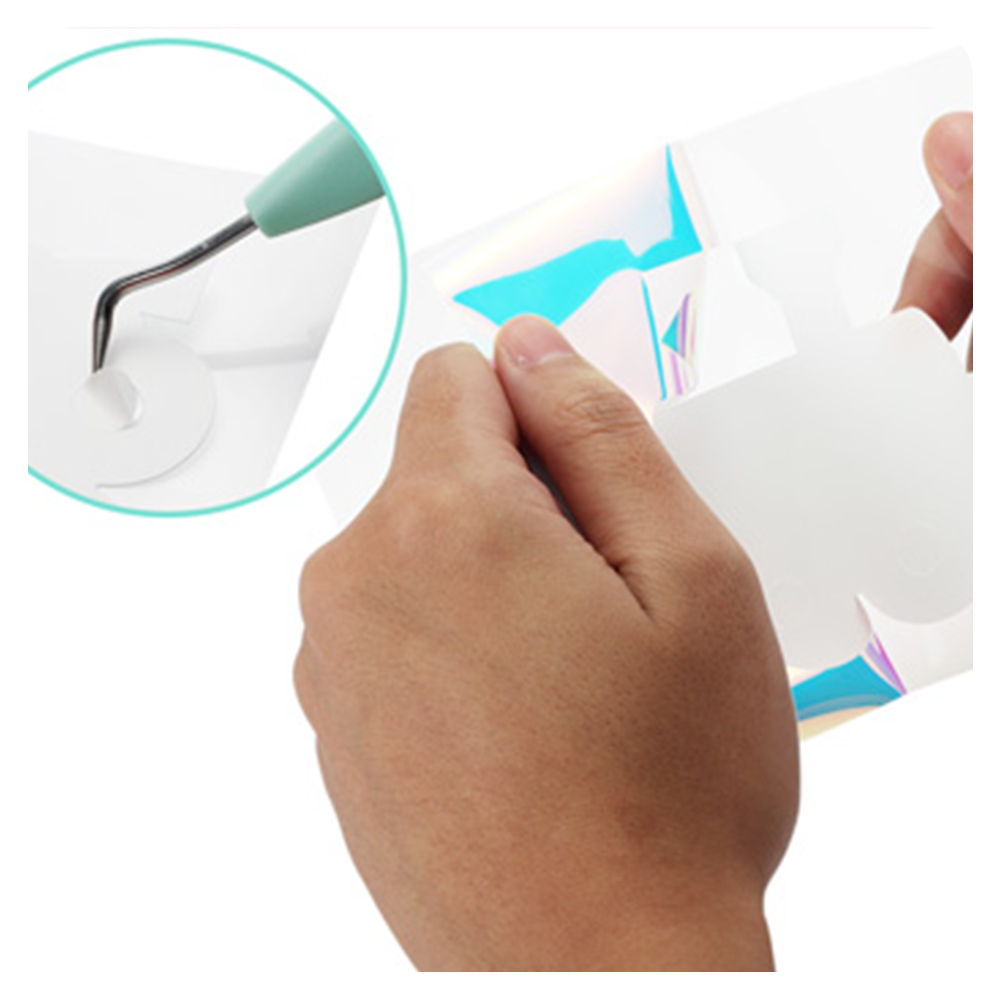 Easy To Weed
The vinyl is thin and sensitive to heat or pressure, making it easy to weed even the finest details.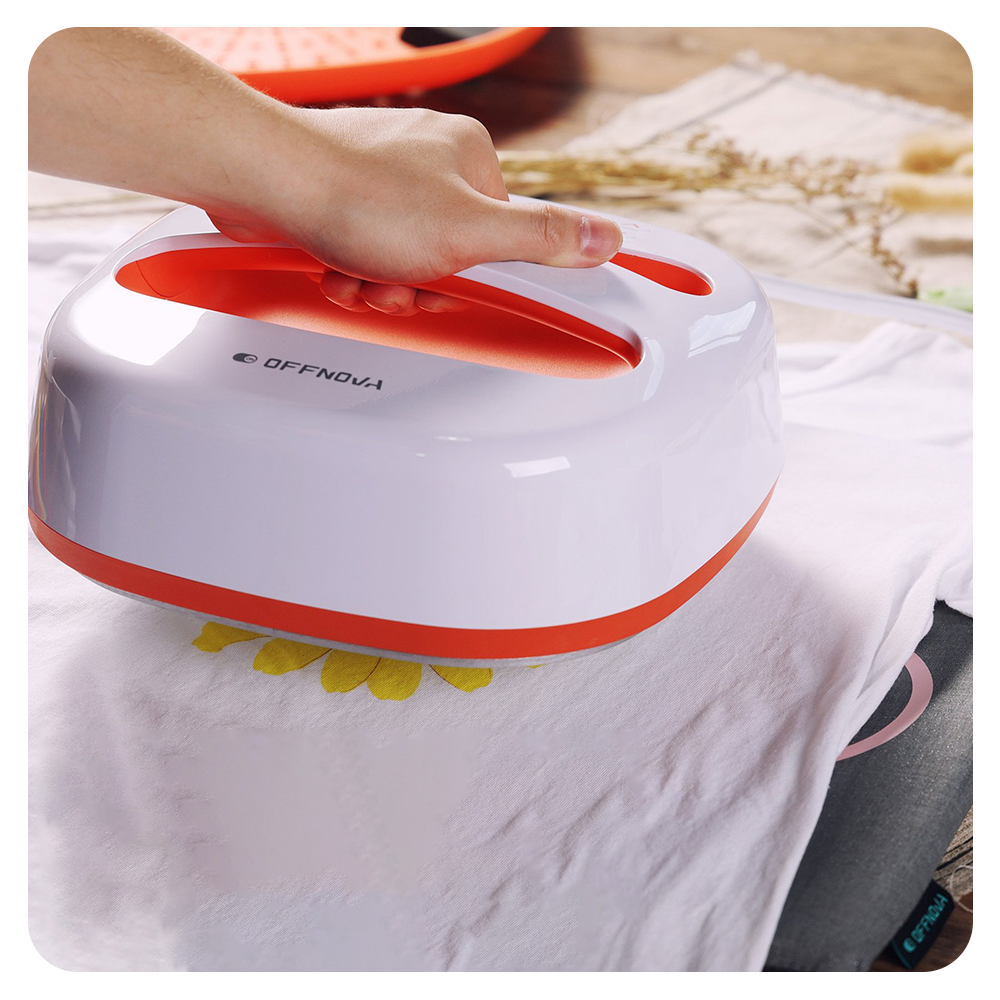 Easy To Transfer
Start your customized projects in minutes.