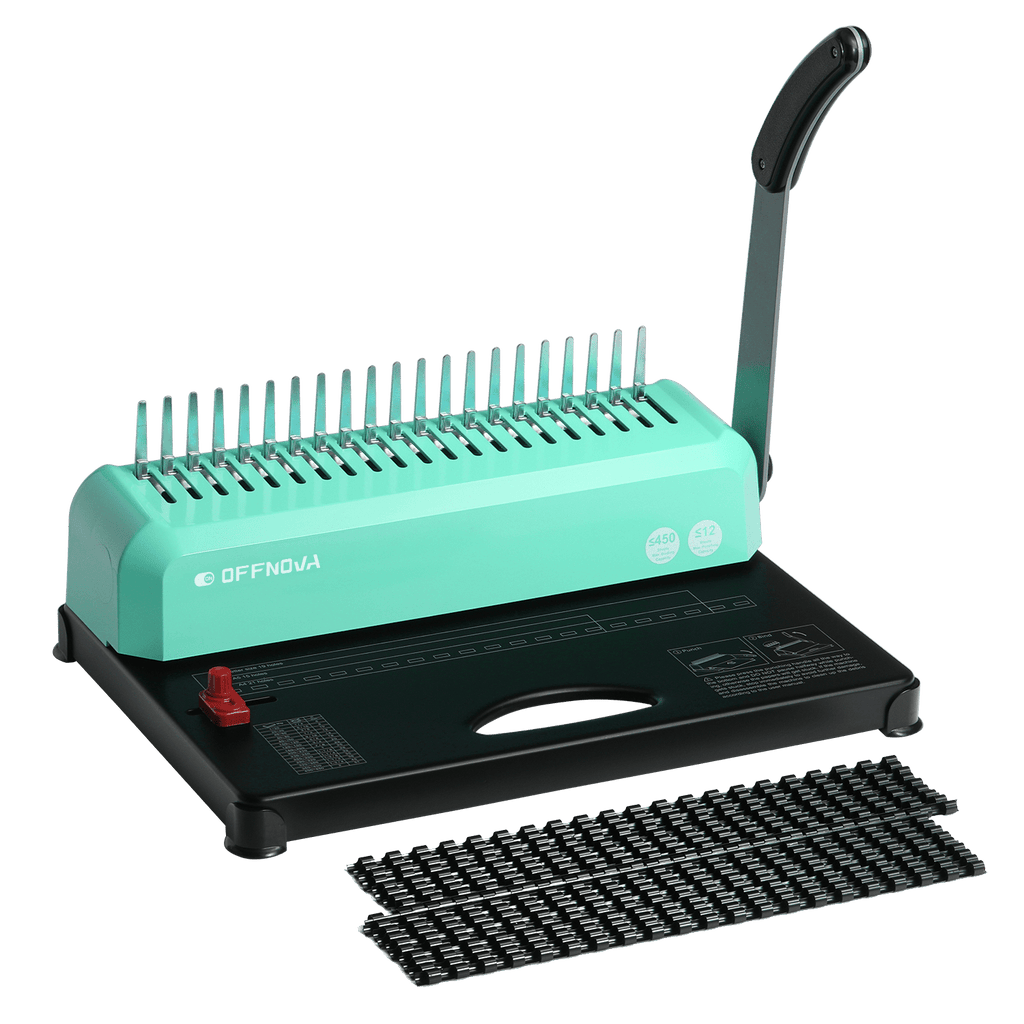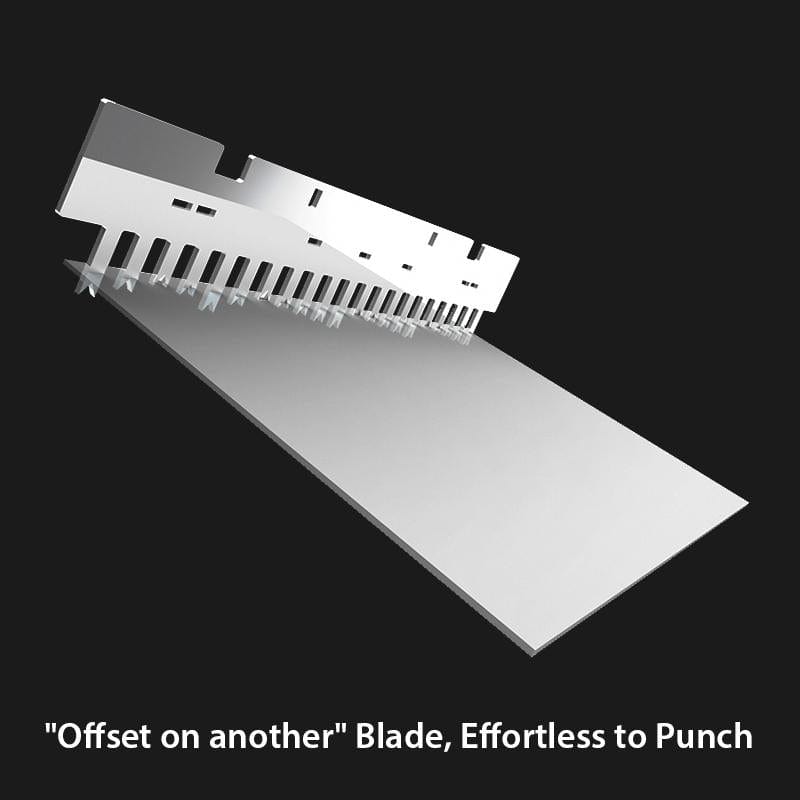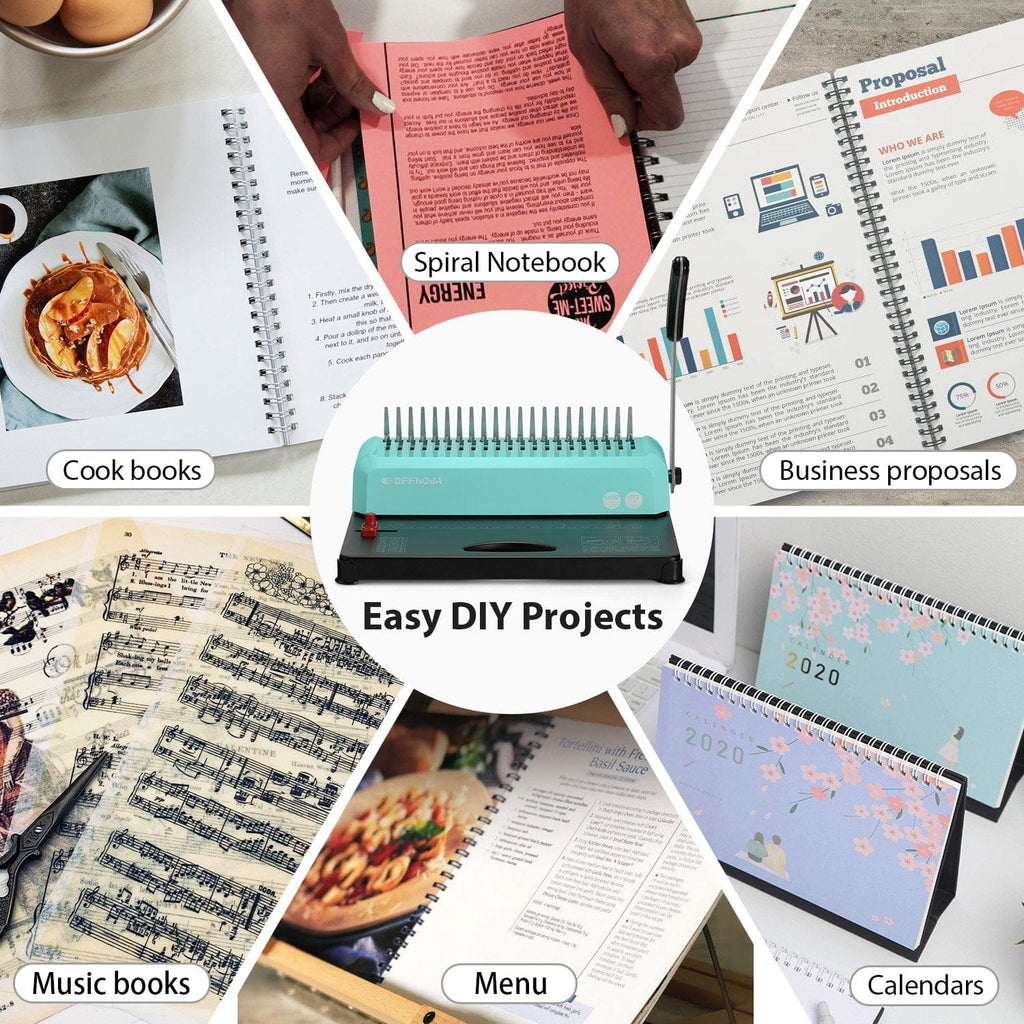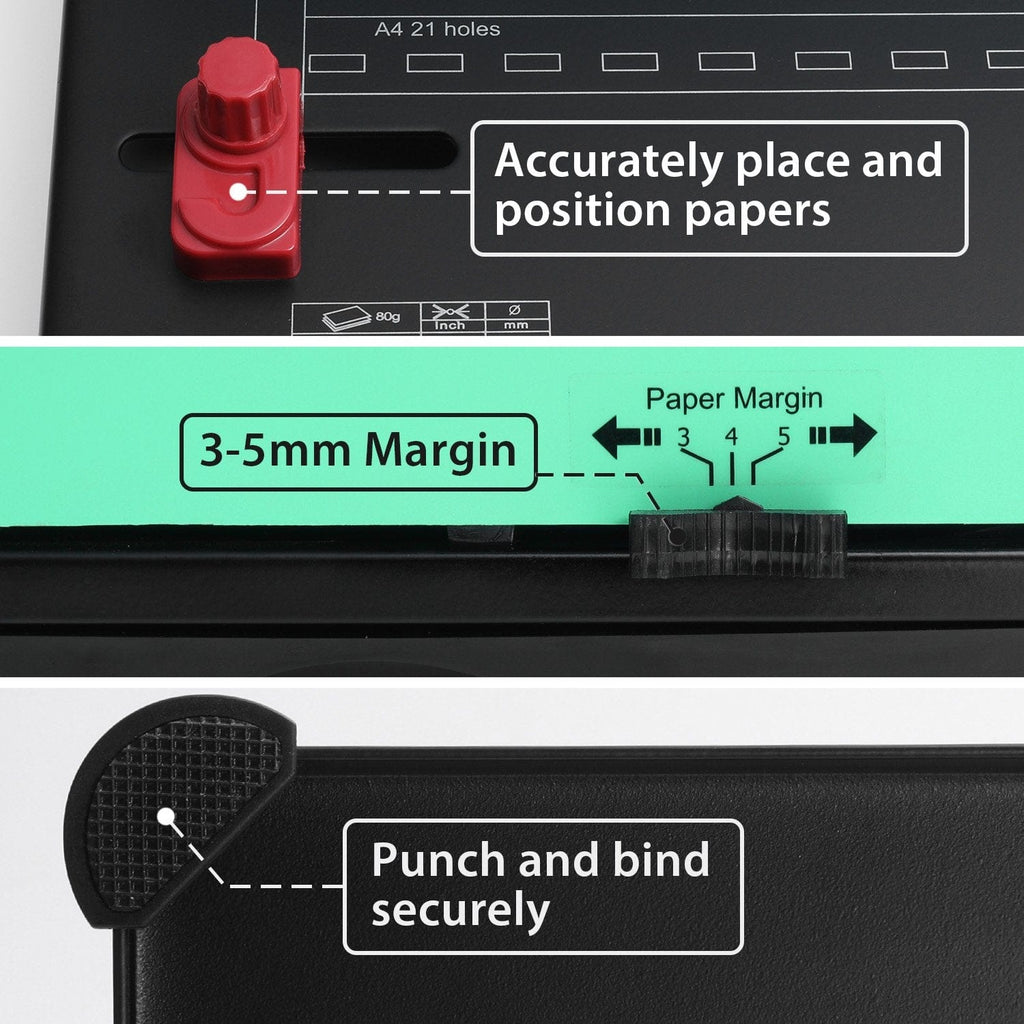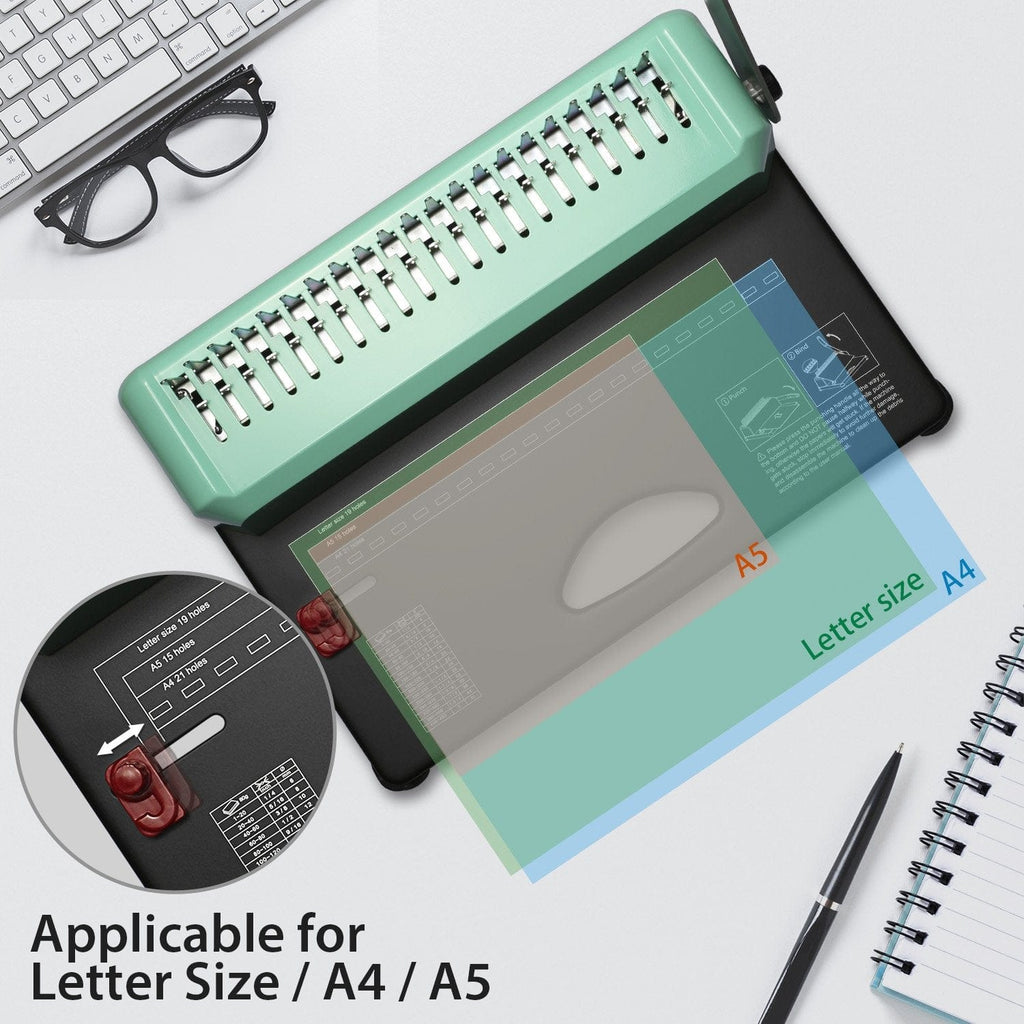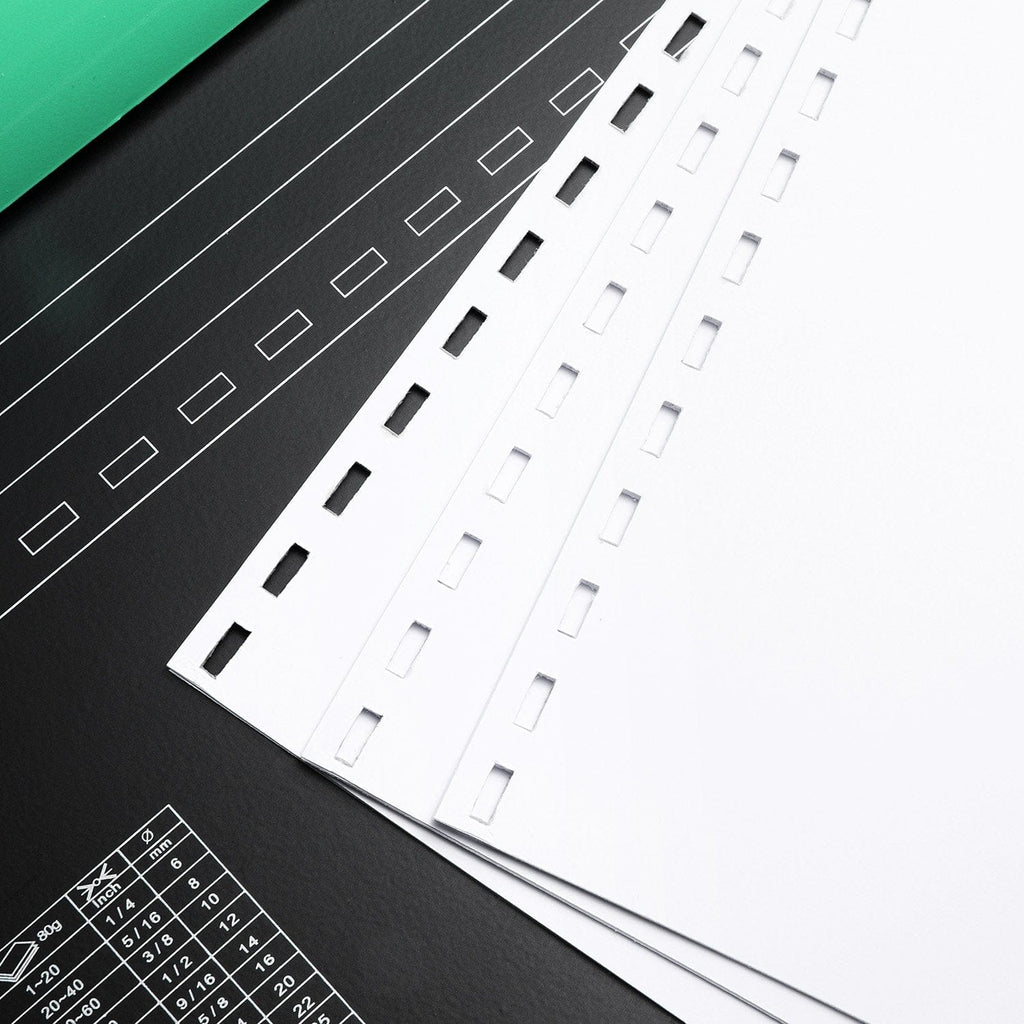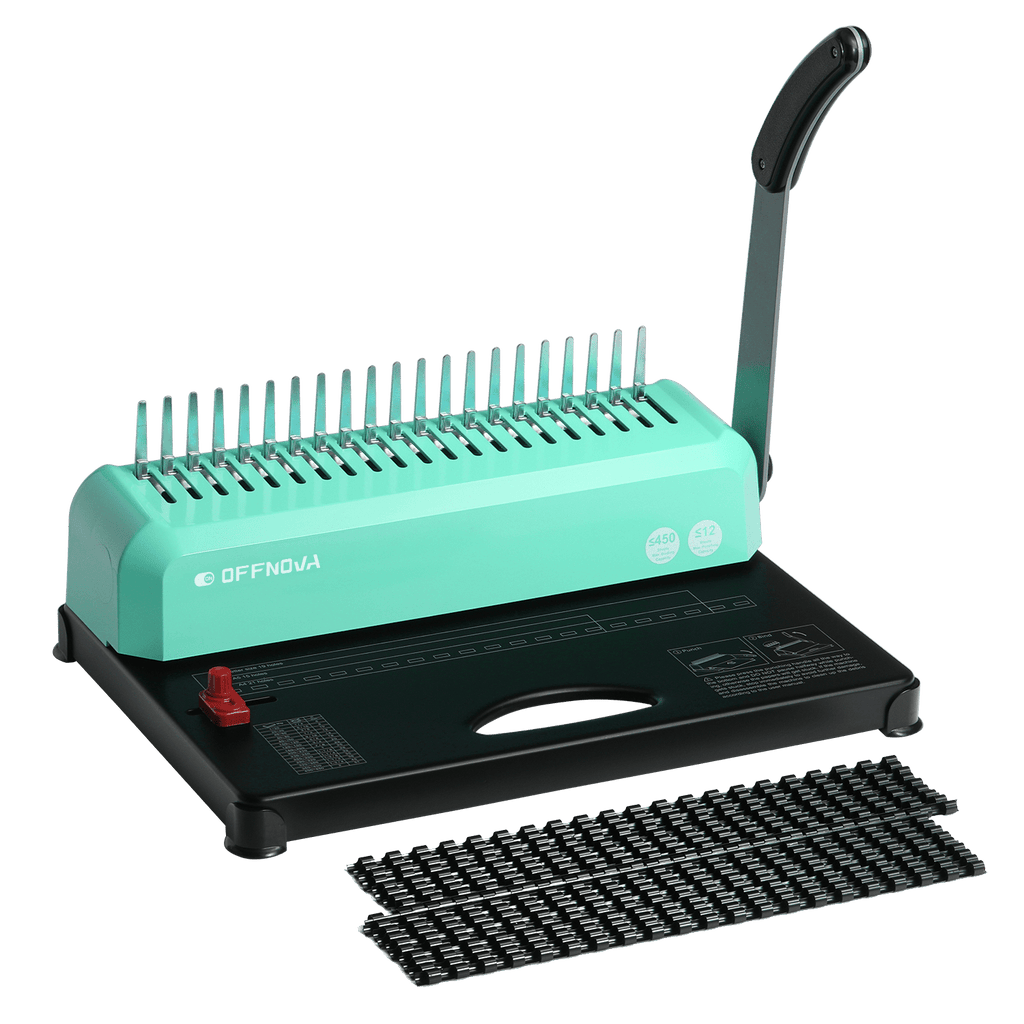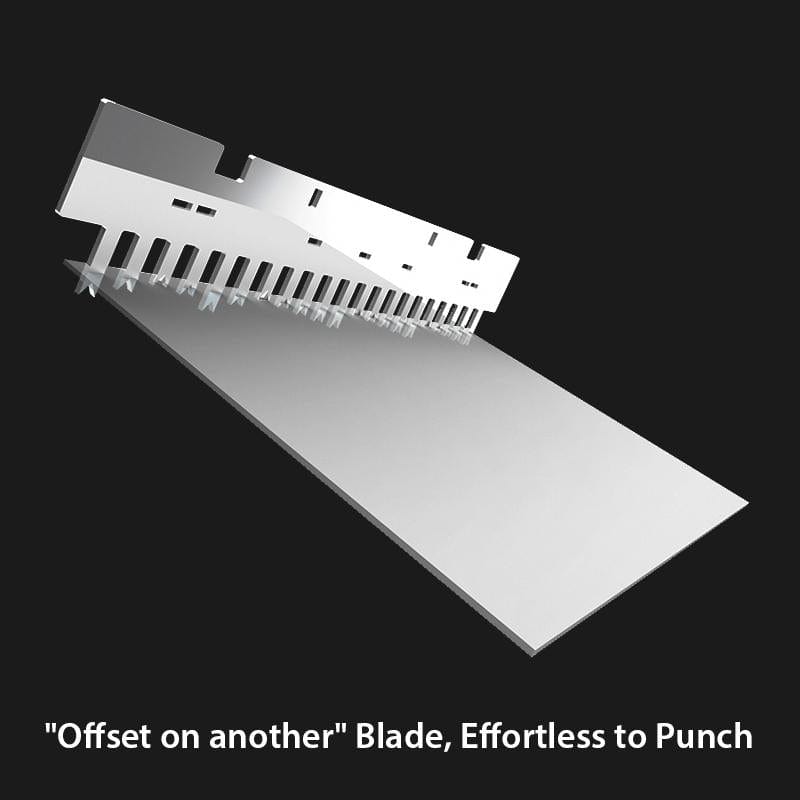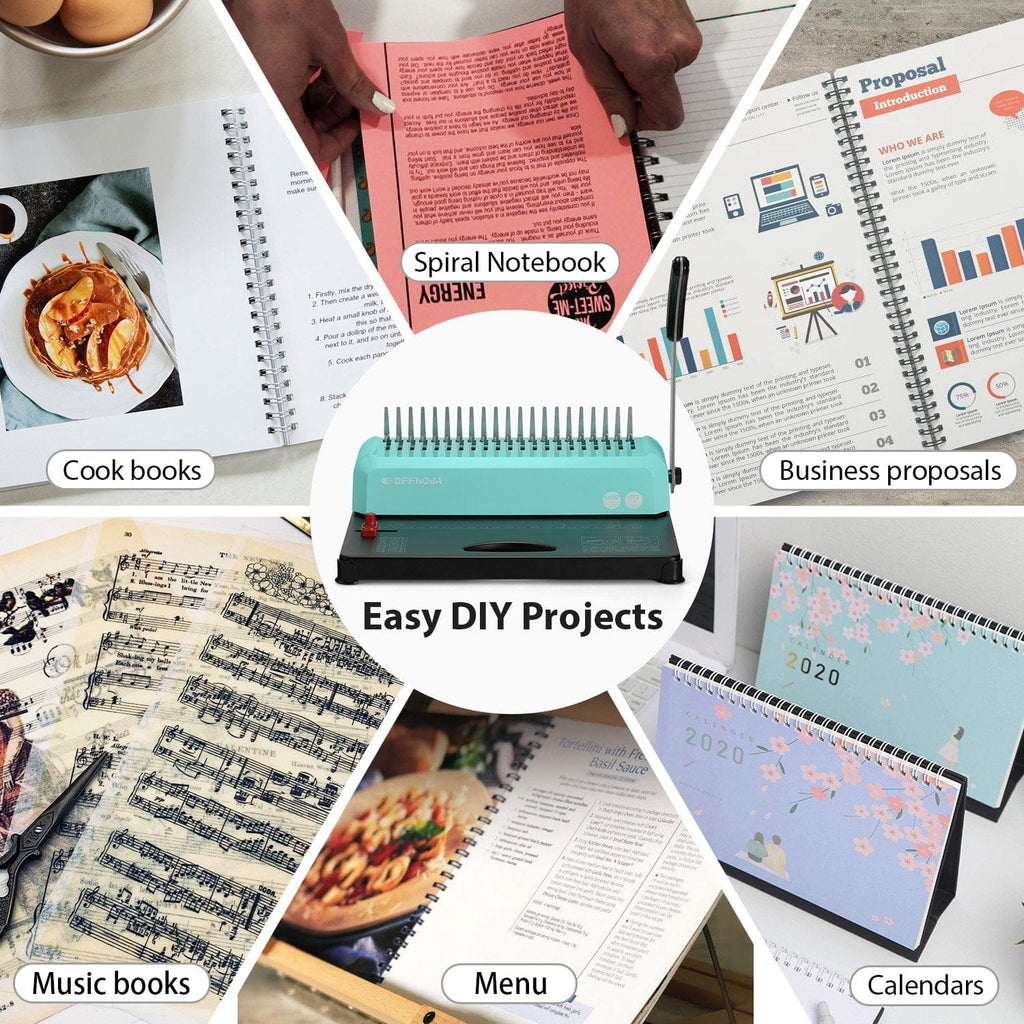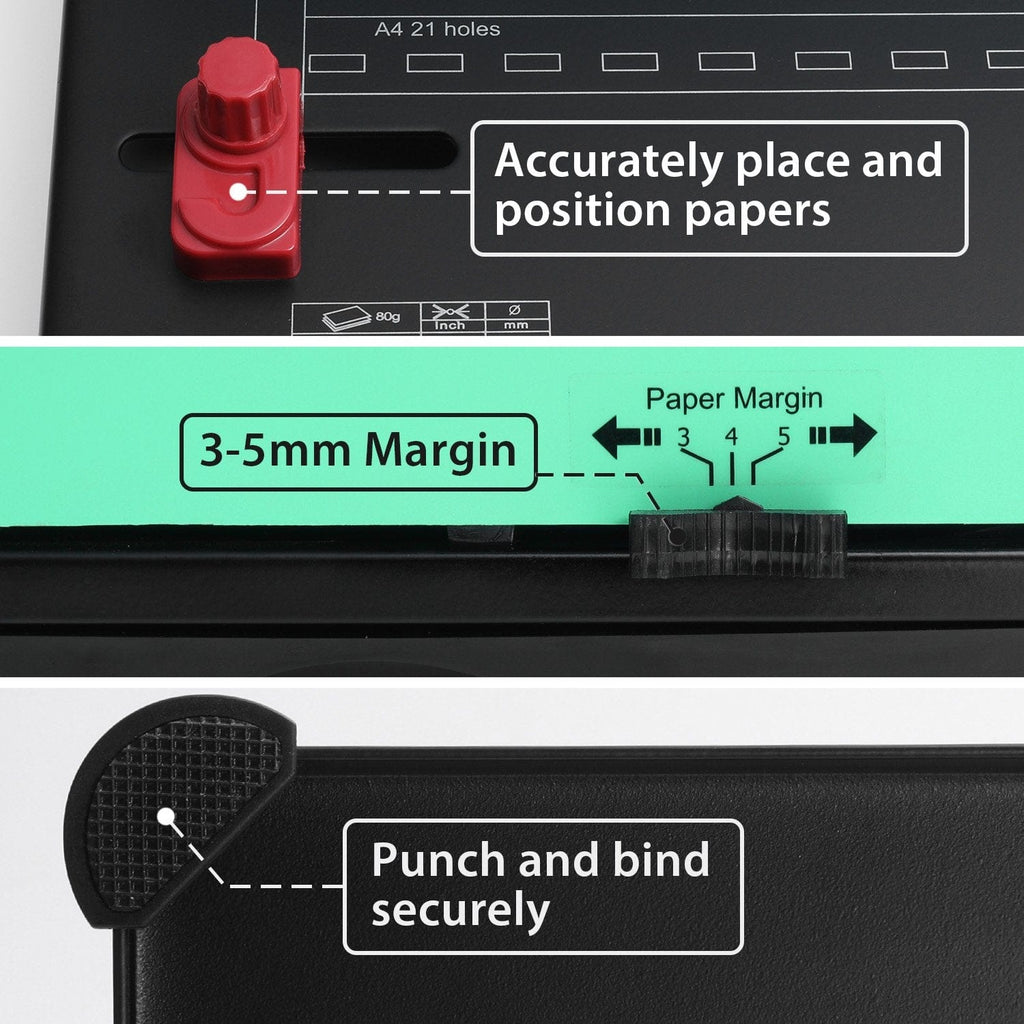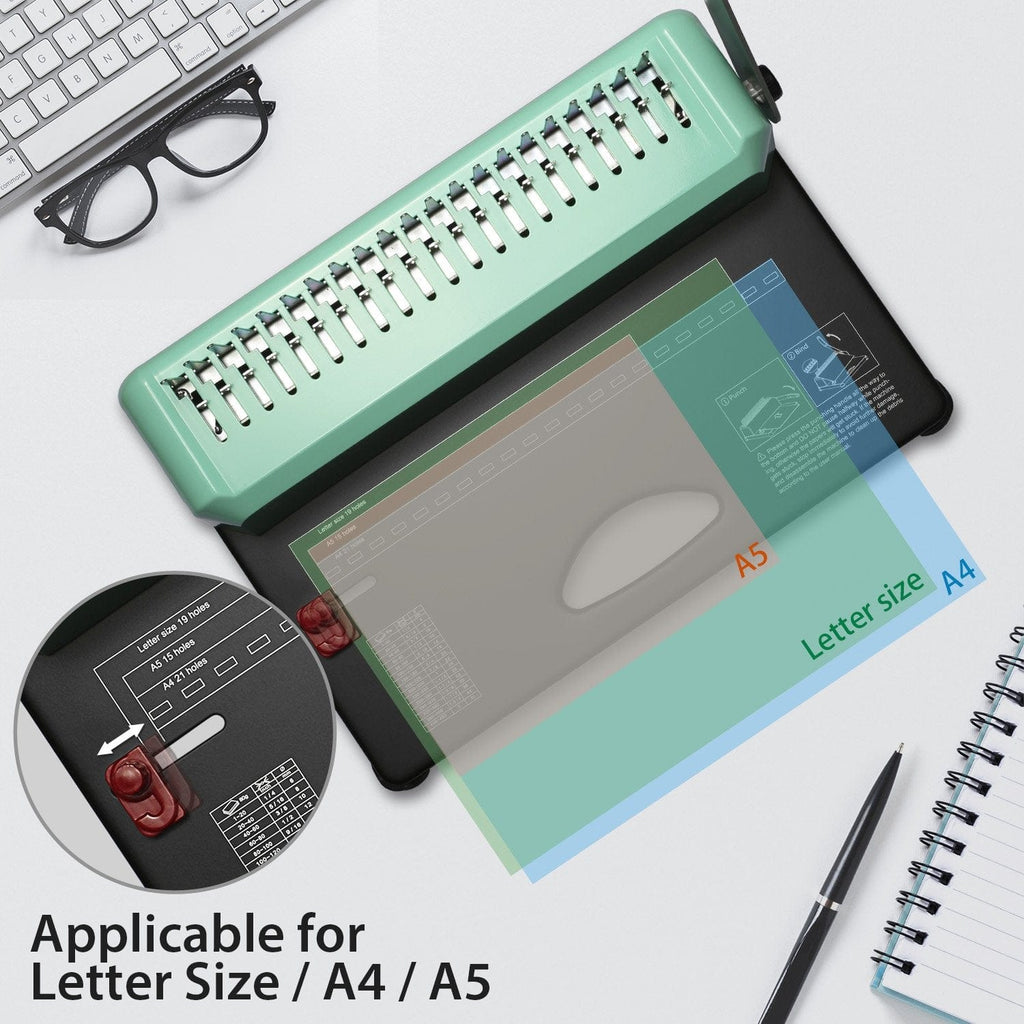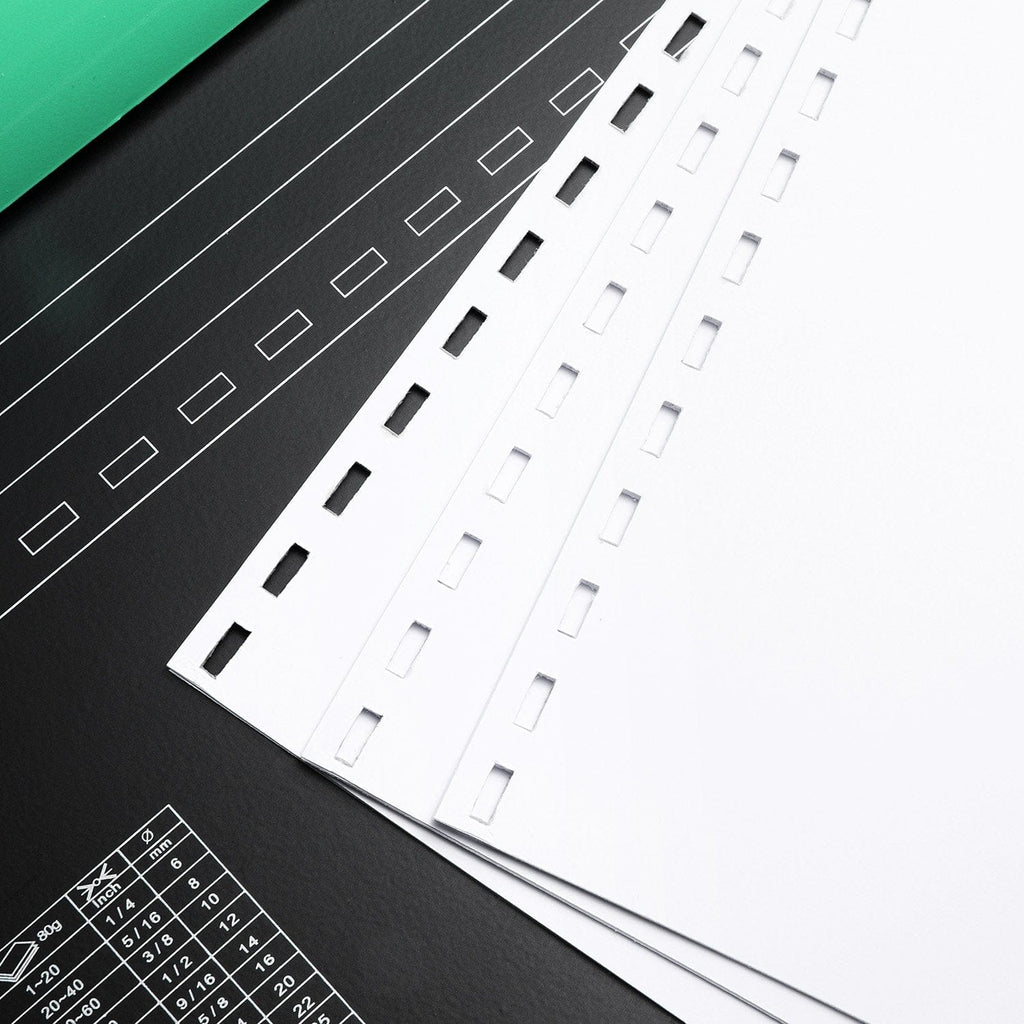 21-Holes Comb Binding Machine
SKU&nbsp&nbspOFN-BDM-01MT
【Light-weight】It only weighs 6.4lb, easy to carry to do your bindings in the most convenient location. The weight is also substantial enough that it sits flat when punching the maximum amount of paper.
【Easy to punch】The design of "offset on another" cutting blade and the curved handle makes it easy to cut papers while requiring less force. Manually punches up to 12 sheets of paper at a time.
【High Effective and Save Time】OFFNOVA allows for punching papers simultaneously while binding, which gives a continuous manner when doing massive binding tasks.
【Accurate Punch Alignment】Utilizes a positioning knob to accurately place and position papers during the punching process. Suitable for Letter size, A4, and A5 sizes.
【Ready to go】Comes with 100 x 3/8'' comb bindings so you don't have to buy any right away.